Published on
Working outside idea in KL/Selangor
Authors

Name

Muhammad Fareez Iqmal

Twitter
For people who are working remotely, or entitled for work from home, sometimes staying at same place everyday can be tiring. A fresh environment is needed to boost the work productivity and improve the focus session. Below is a curated list of places that I personally have visited.
Puchong
Zus Coffee @ IOI Mall Puchong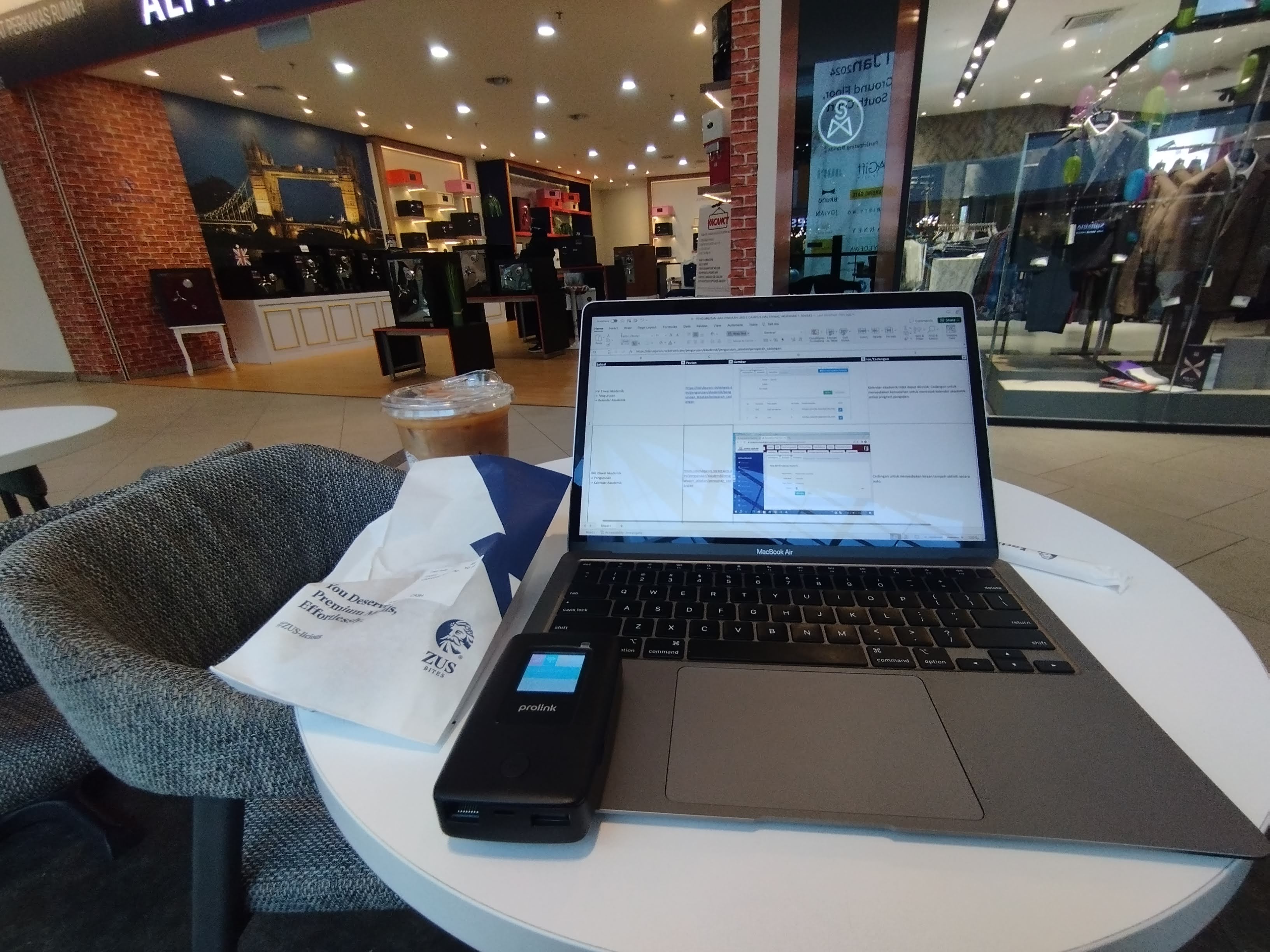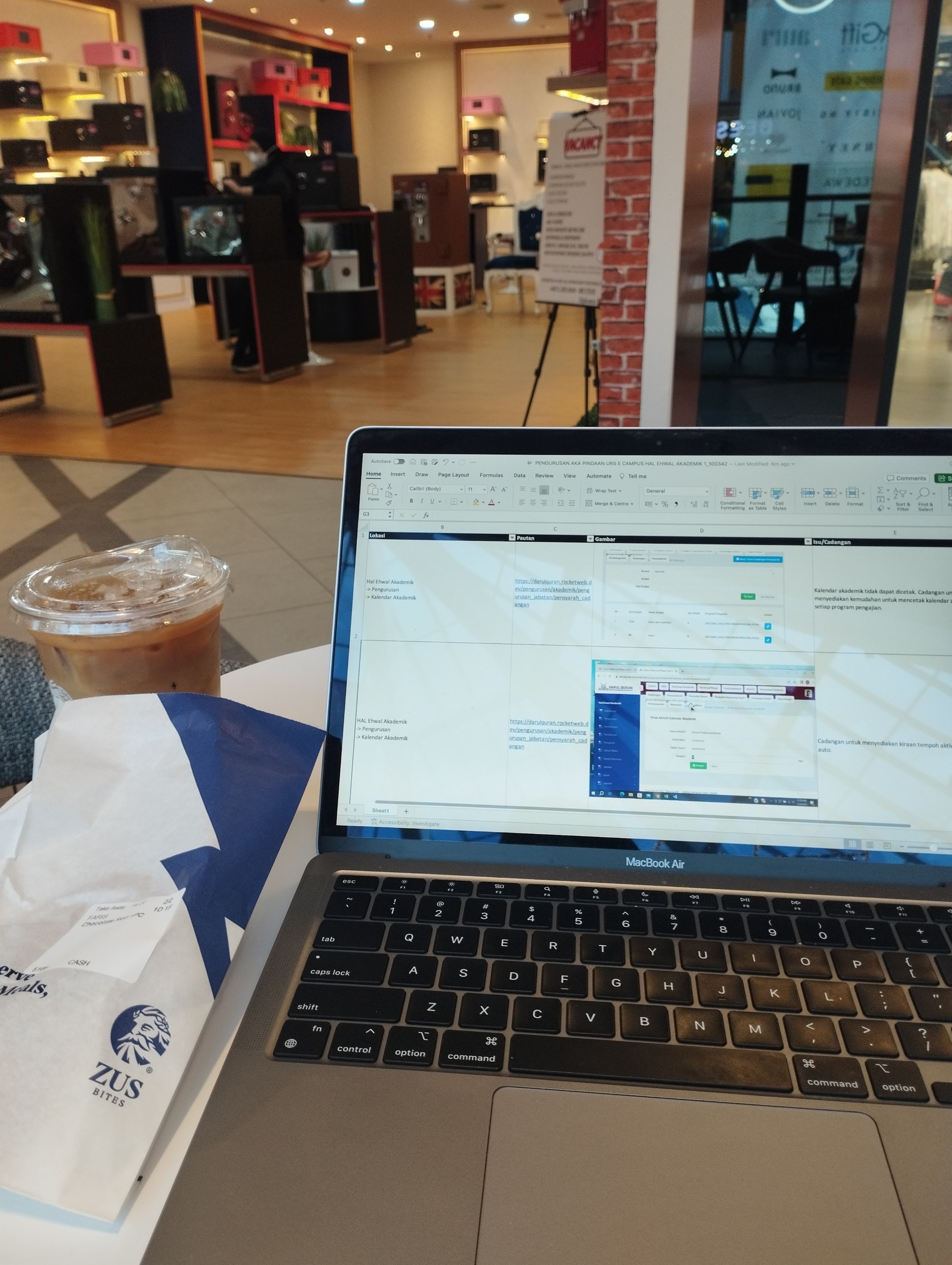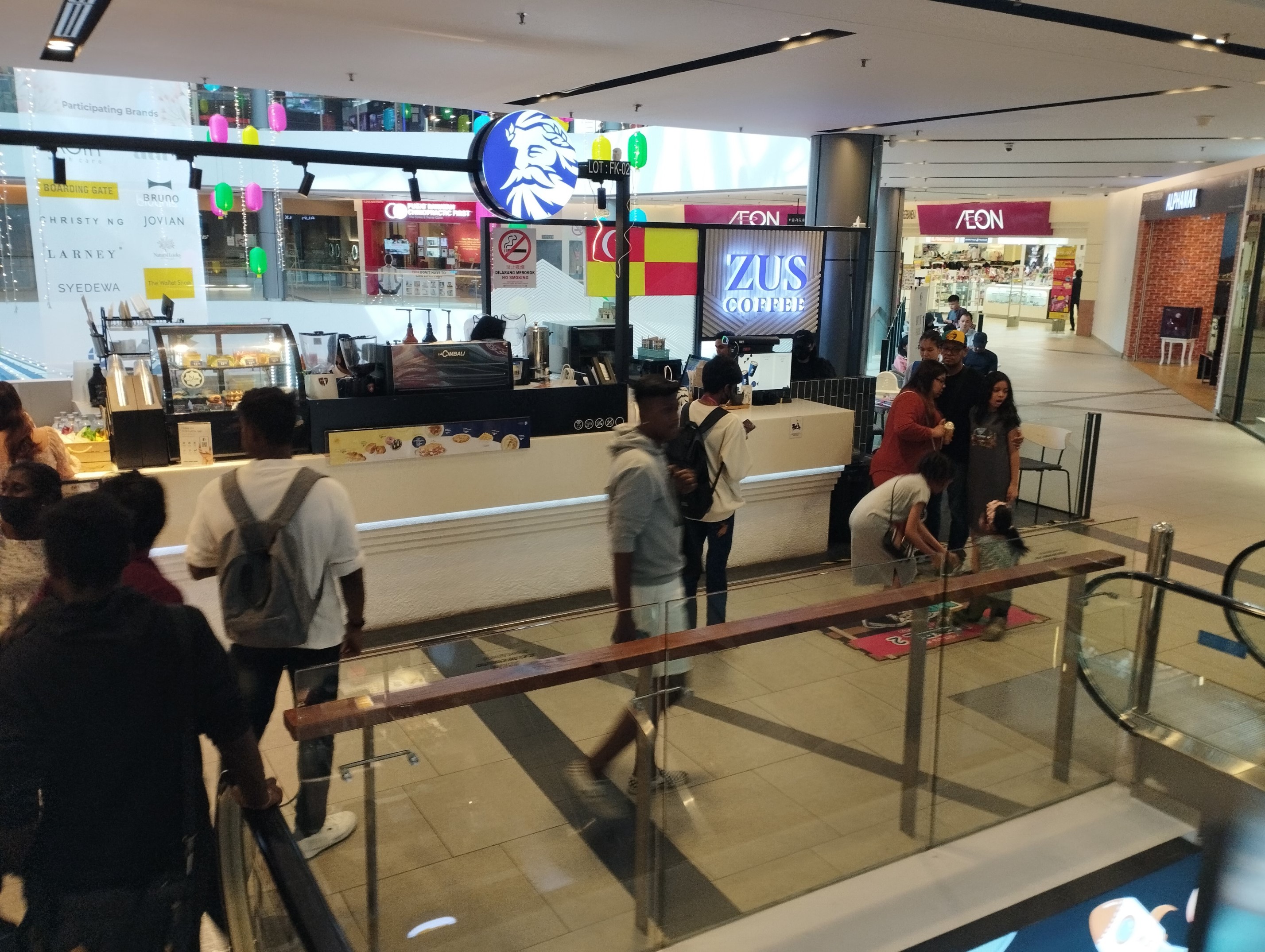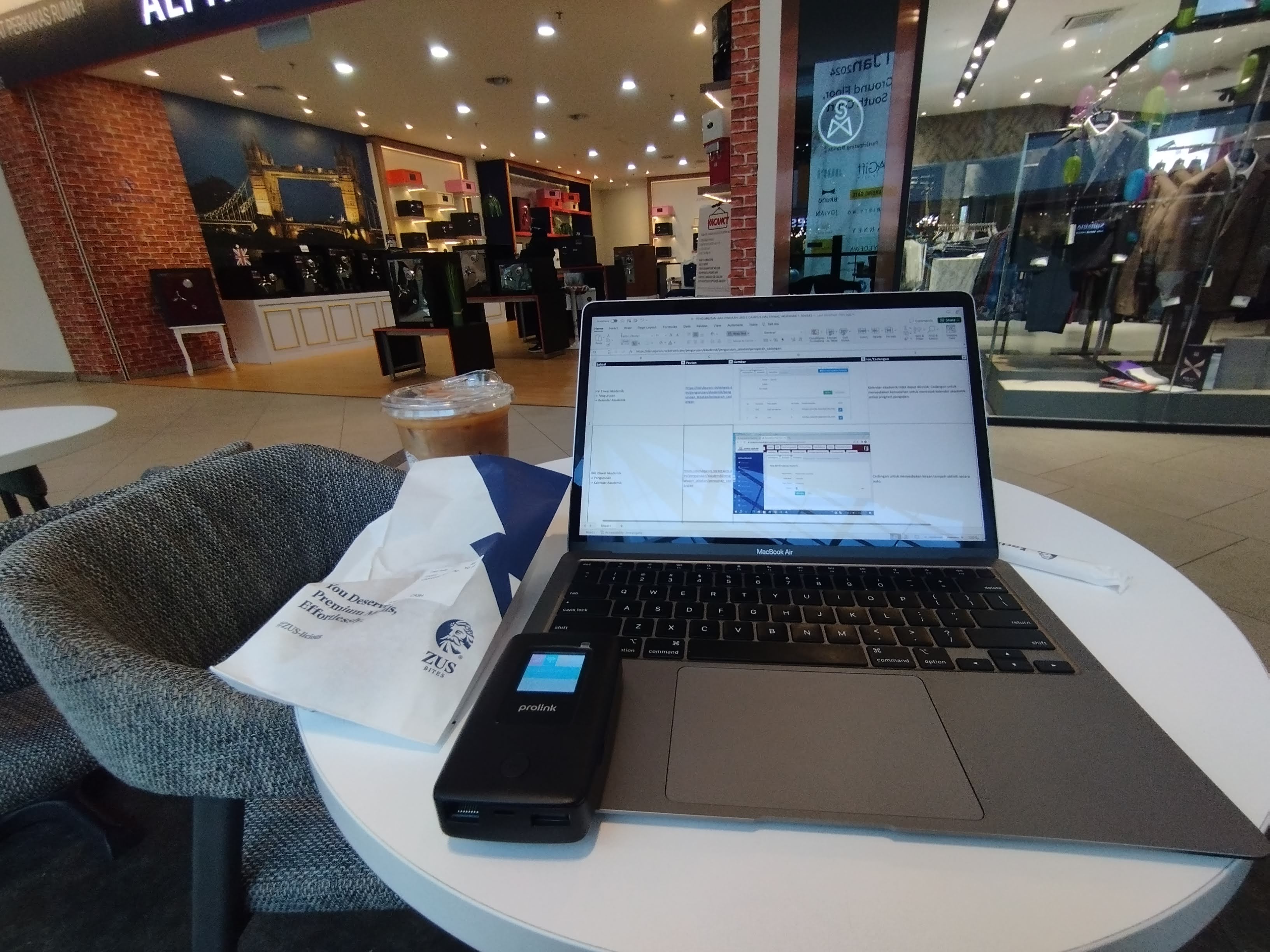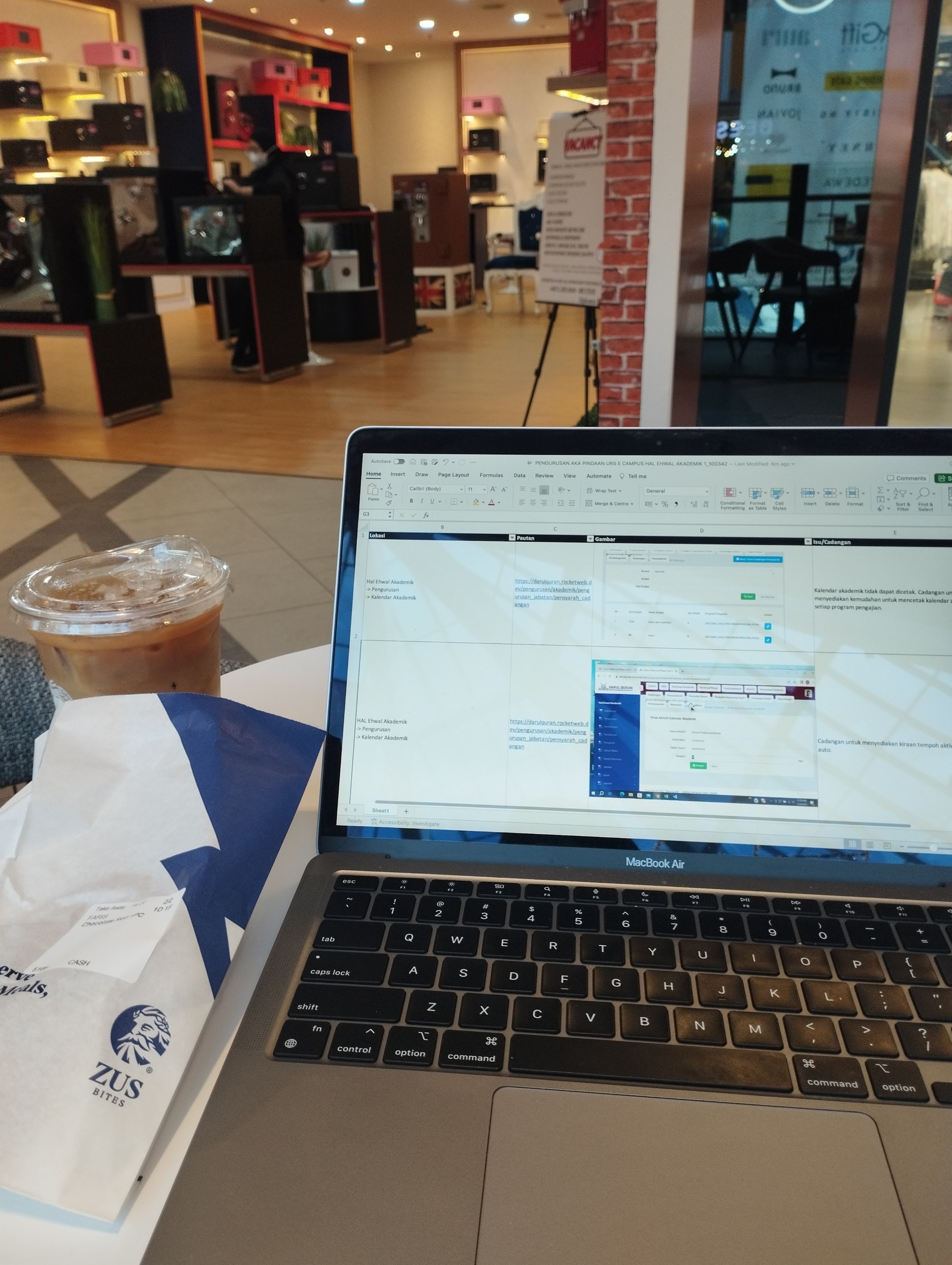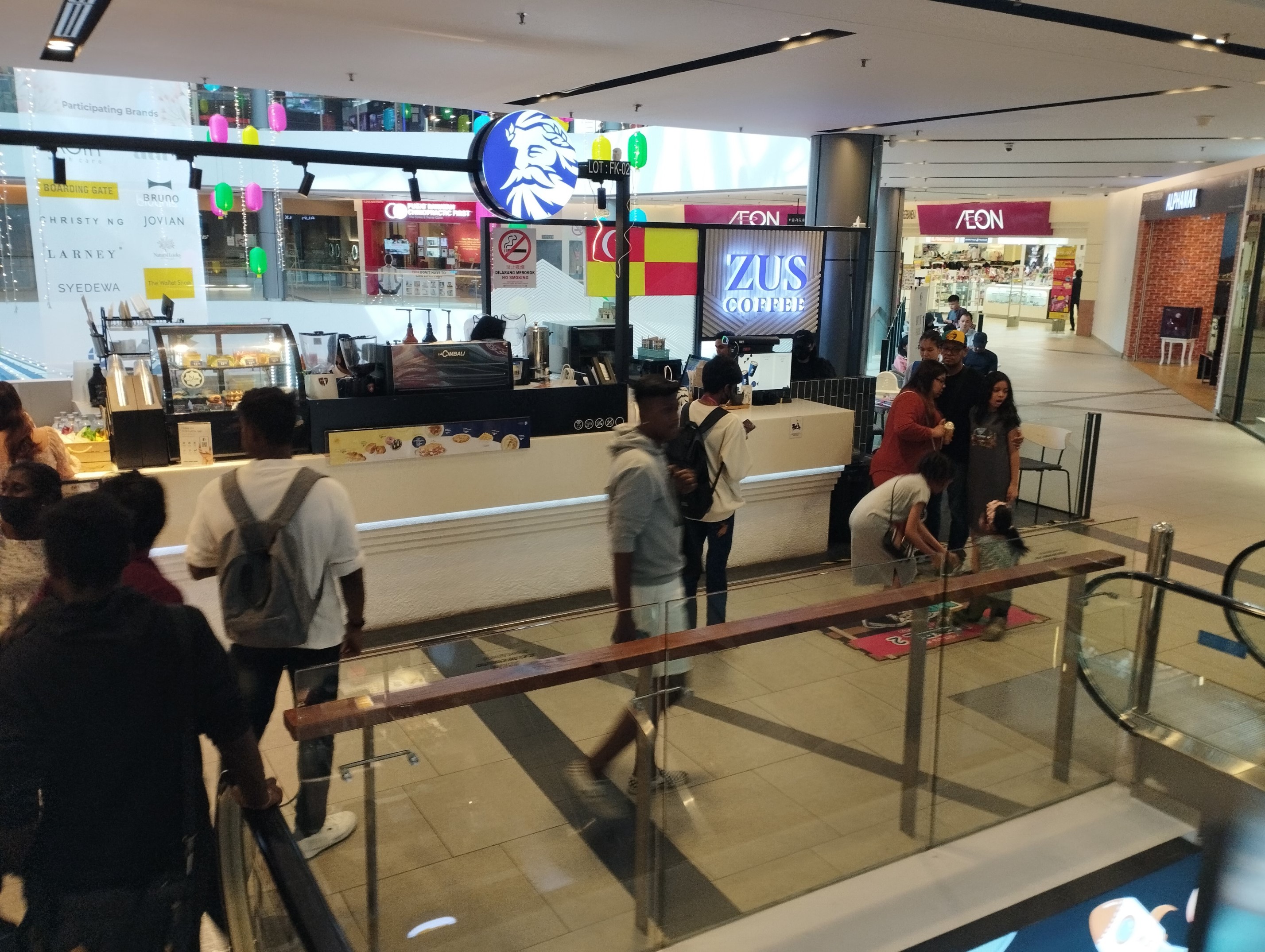 Located at 2nd floor, near the escalator, at the old wing.
Need to buy something to sit there, I usually buy iced coffee and chocolate bread (~rm20)
Free Wifi (password in their receipt). Fast (>50 Mbps) - but during my work, the wifi lost for a moment (maybe about 3 minutes), so you need to consider especially when you need constant connection (eg in a online call etc.)
Your view will be some shops, and merry-go-round at the ground floor
The noise is non-intrusive, you can still focus on your work
Can be a bit busy during lunch hour onwards
Comfortable chill
Limited seating (about 6 tables if I recall correctly)
Comfortable sitting, but the table is small. Maybe can be an issue if you have a lot of stuff or want to use your mouse, idk.
Plug point only available at high stool table, near the barista counter (Only two slots)
Charging Station @ IOI Mall Puchong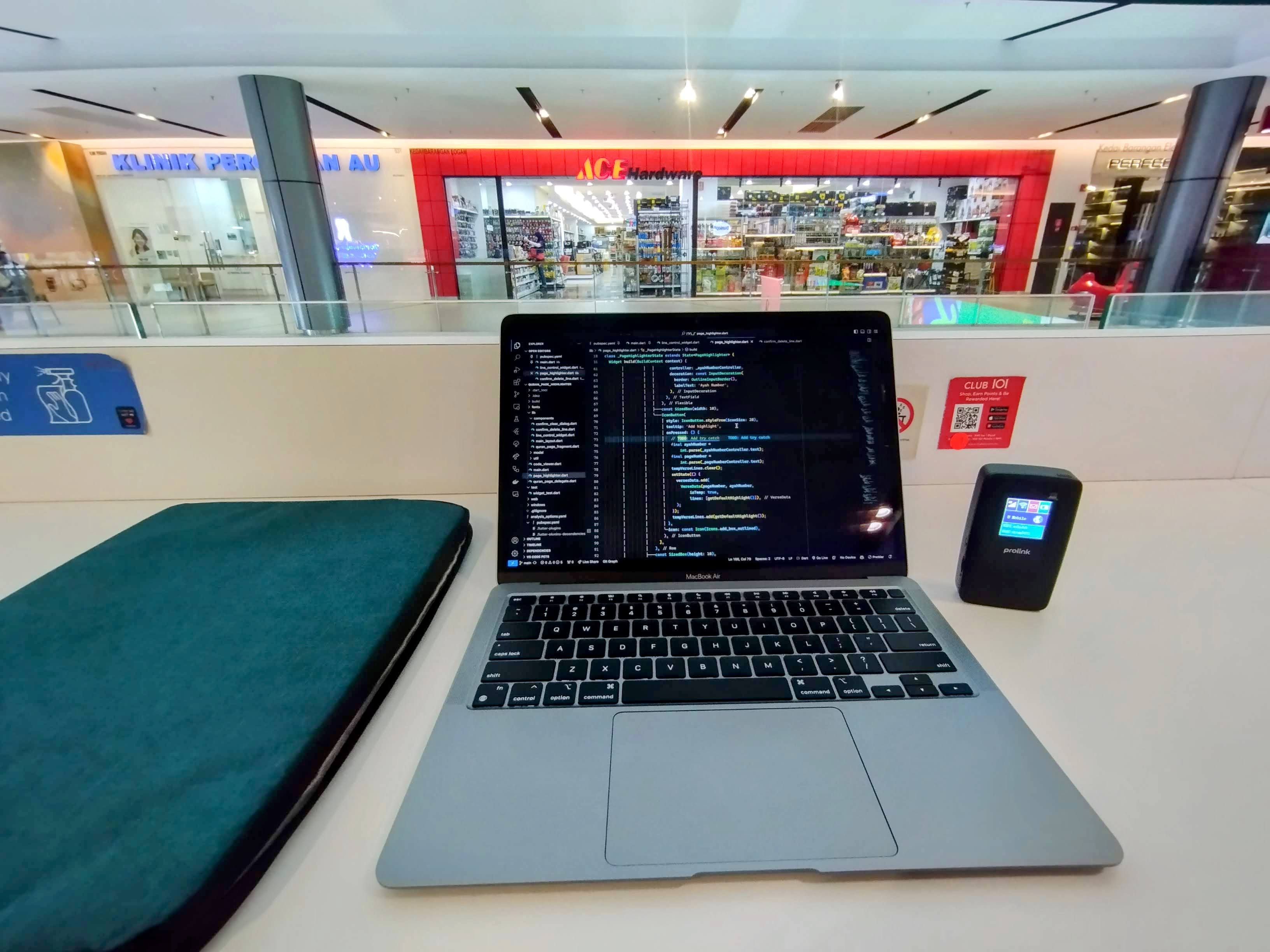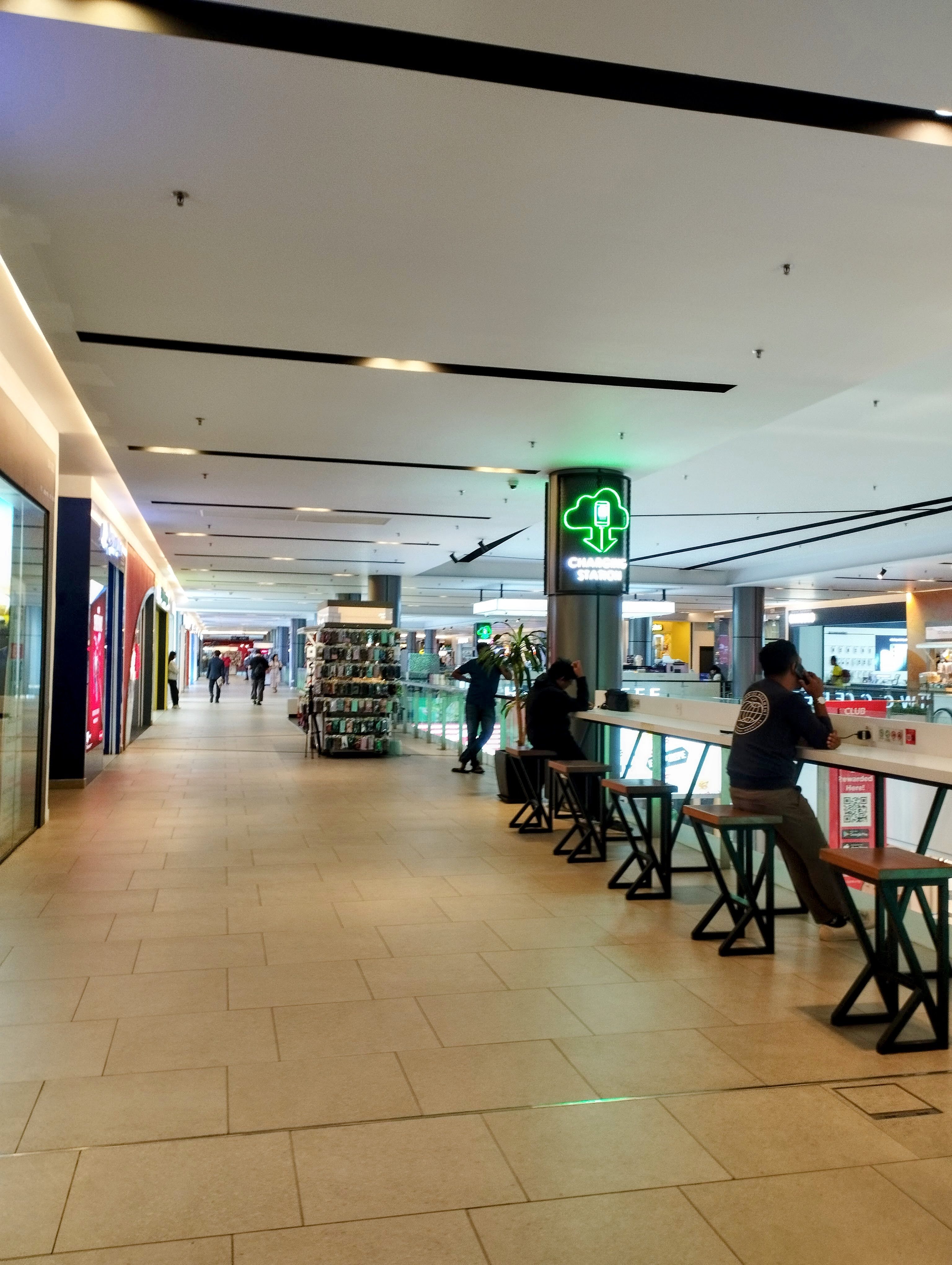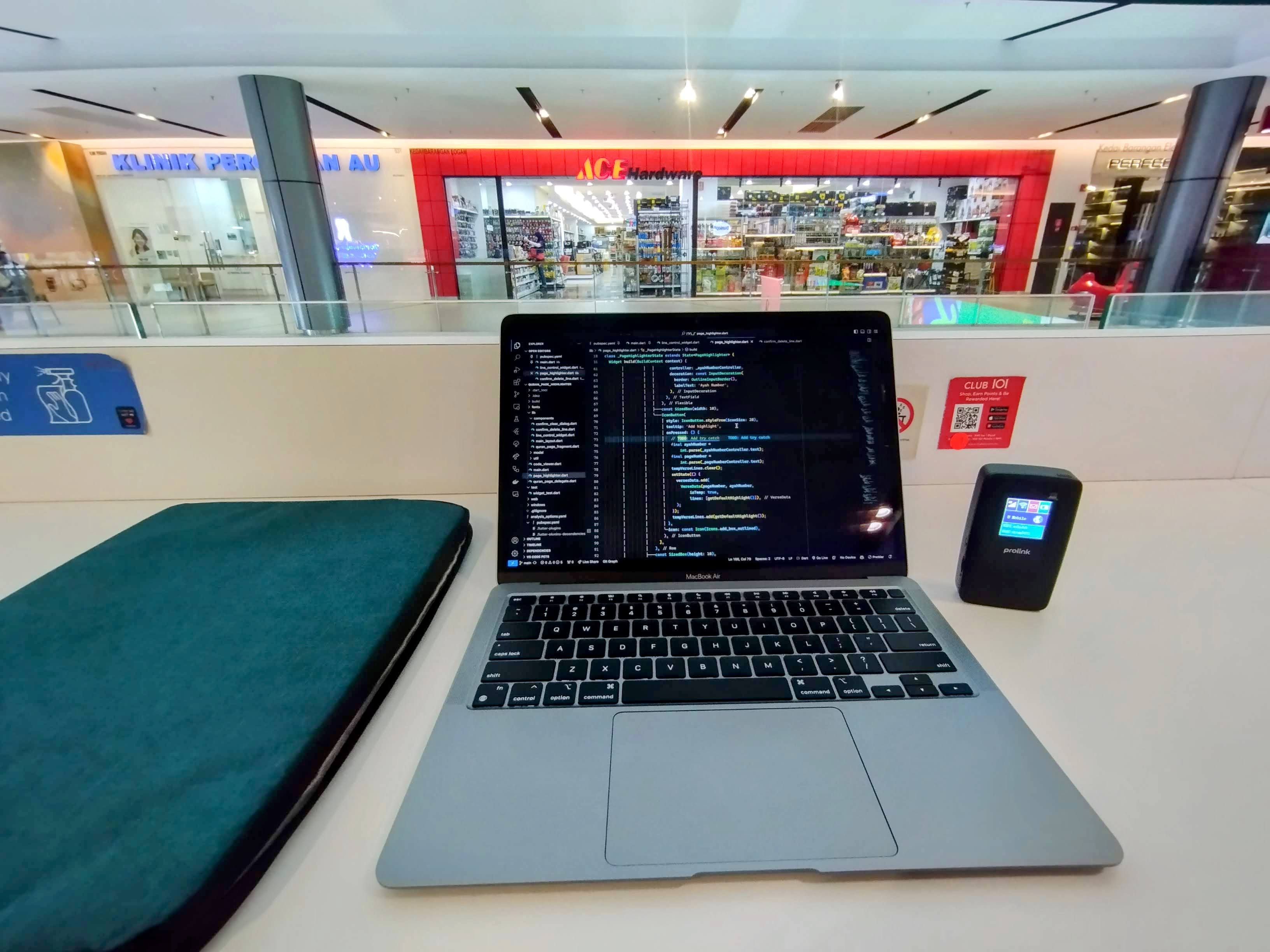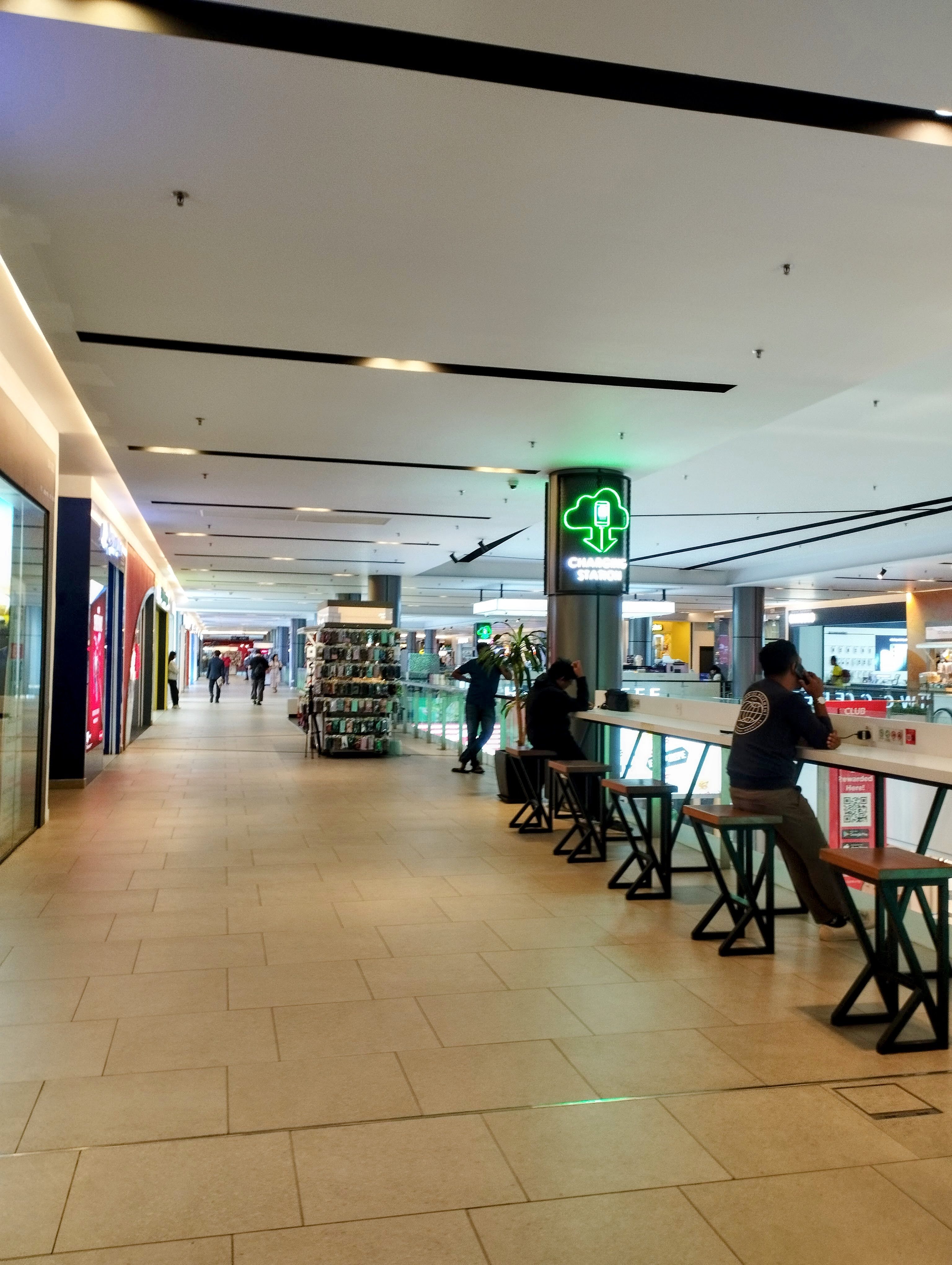 Located at 3rd floor, old wing. They have two stations. One near MrDiy, another one near the escalator.
High-stool seating. Not comfortable, sit for like 5 min already feel neck and butt pain
Cannot lean back, you'll be forced to sit straight
Leg hanging in the air, not comfortable and pain (not a problem if you're tall 😆)
The stool is screwed to the ground, can't move it closer to the table
The table is spacious, can put some stuff comfortably
Comfortable temperature, non-intrusive noise
Have plug point for each seats (since it's a charging station anyway)
If you choose the one near MrDiy, you can receive the Wifi from Zus Coffee below (hehe)
Food Court @ IOI Mall Puchong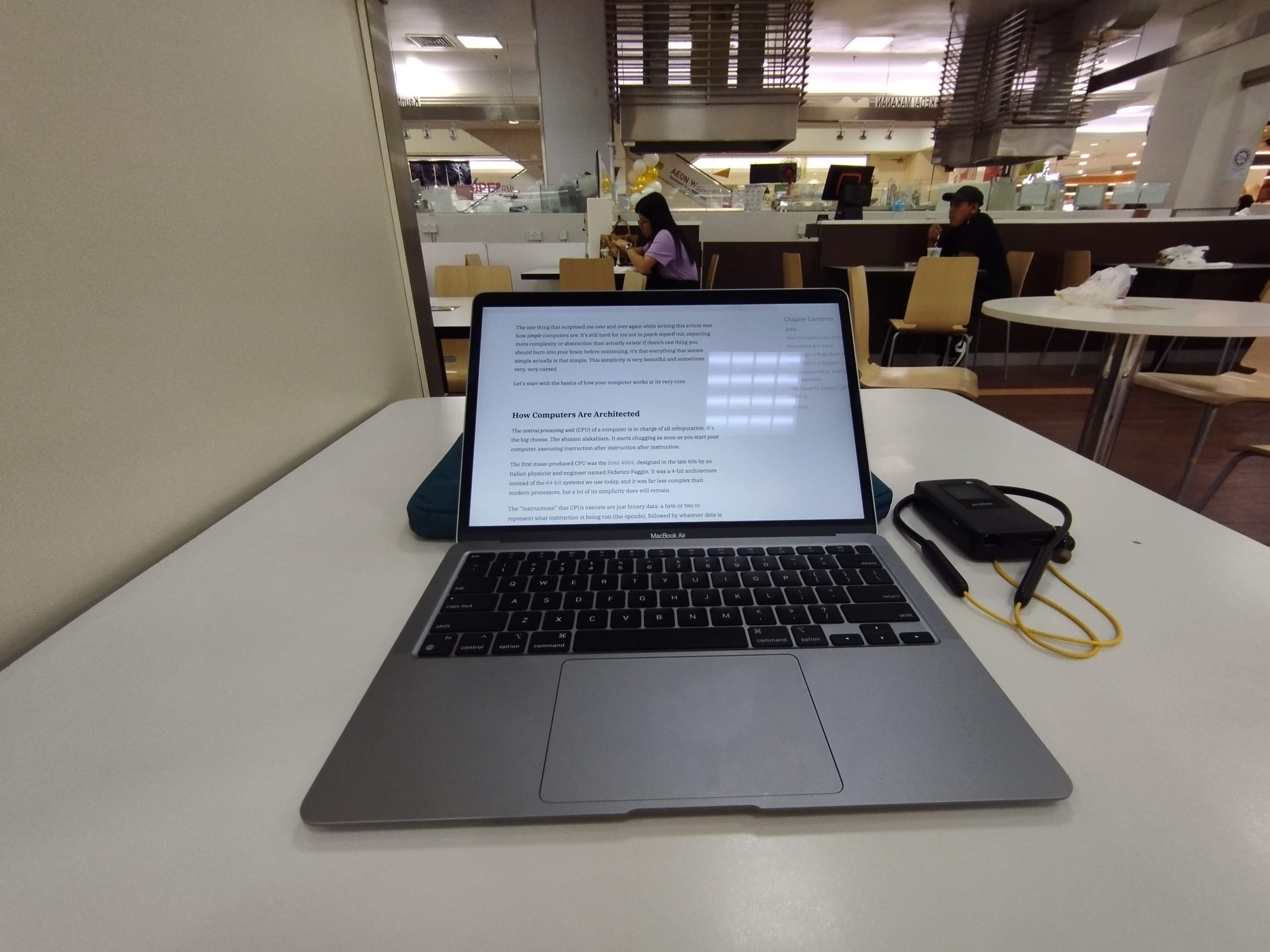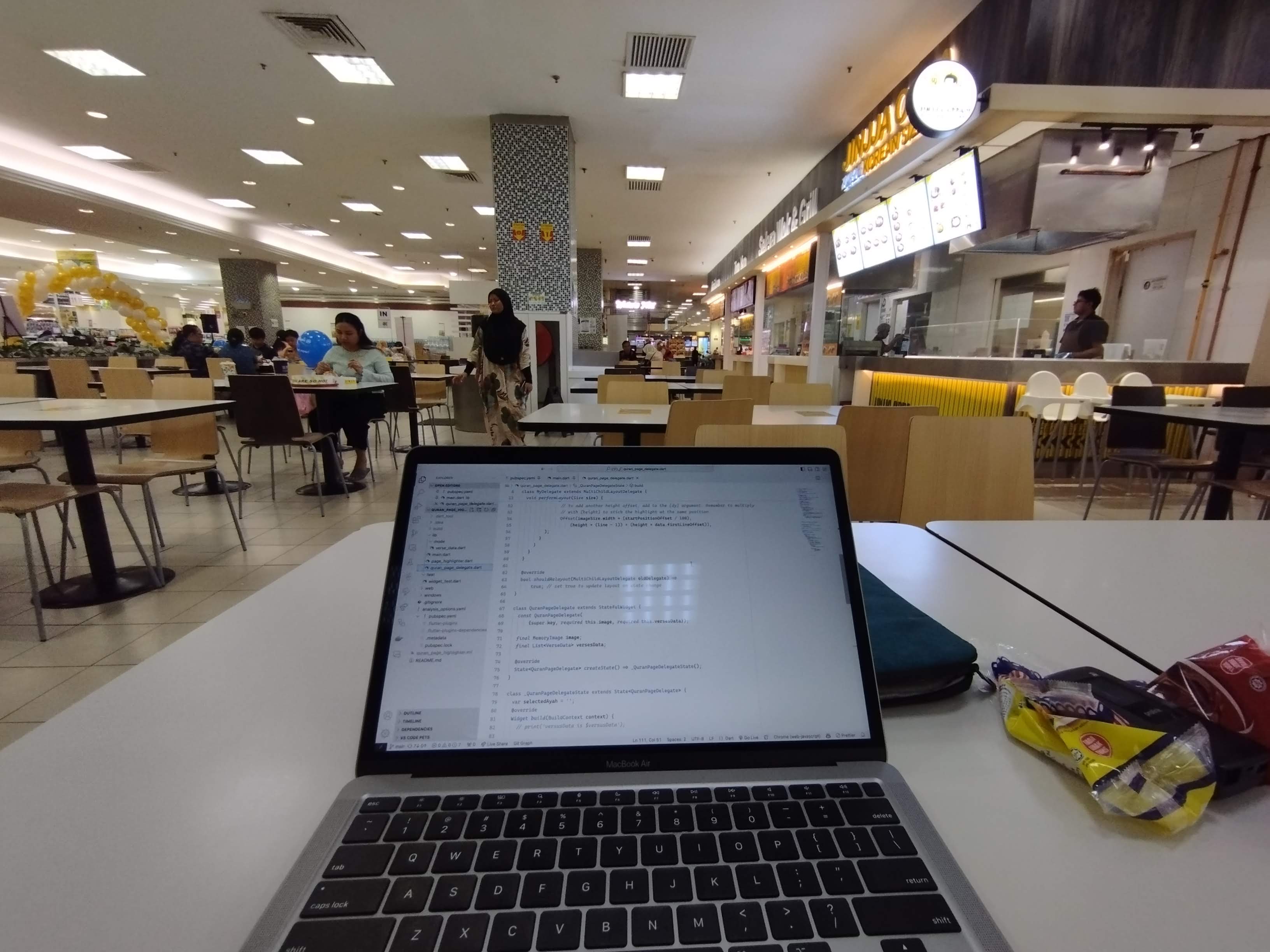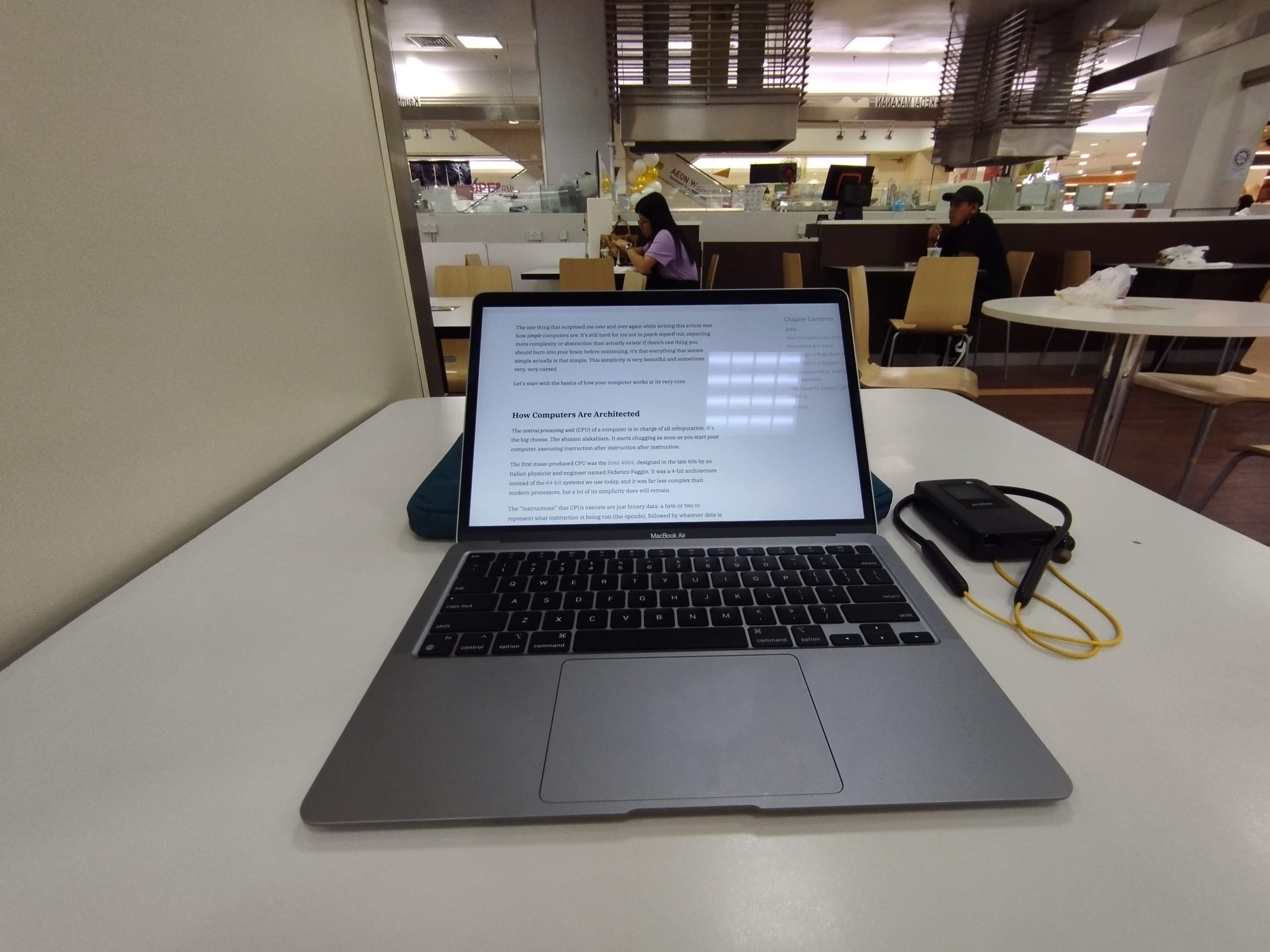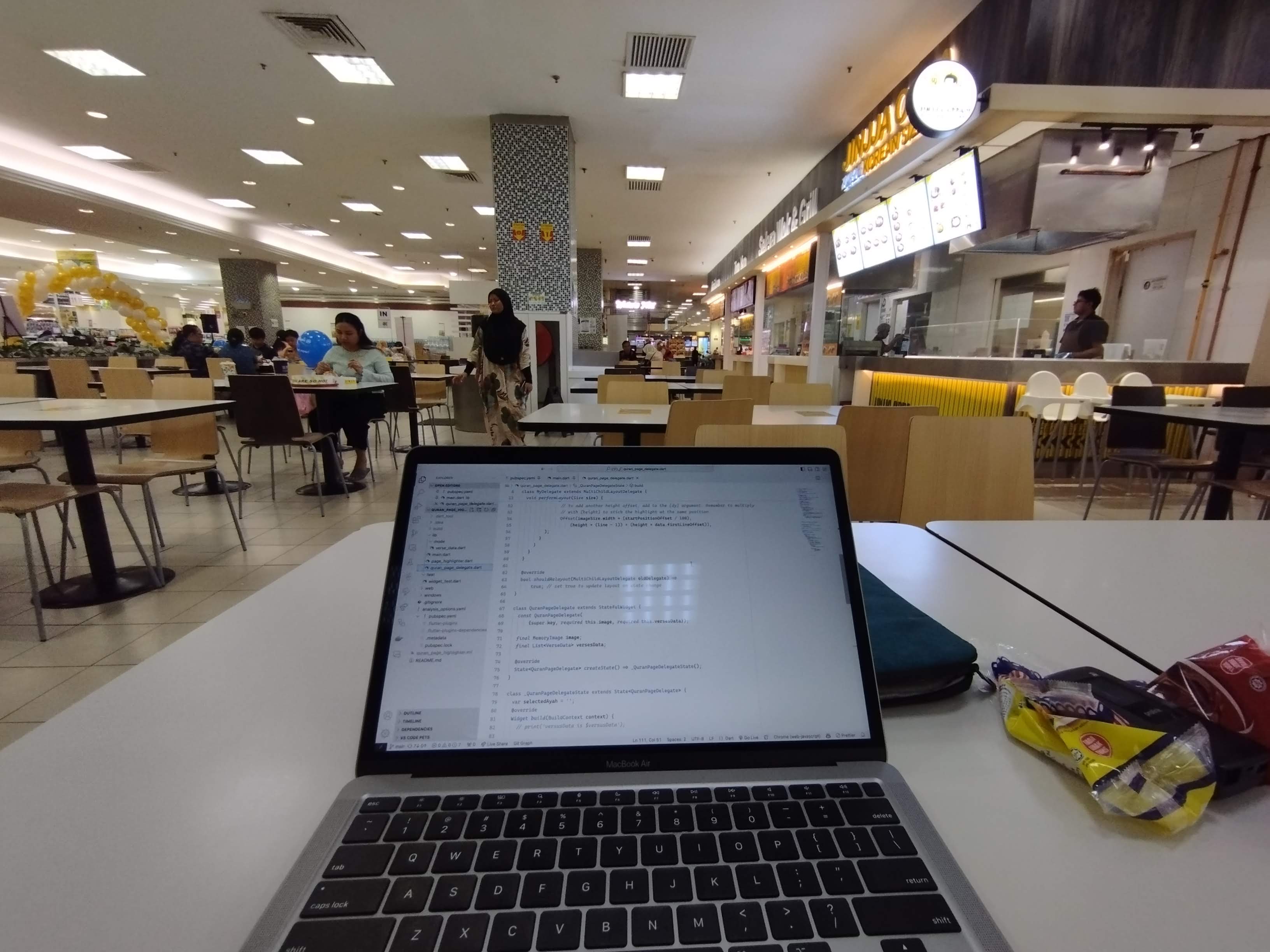 Located at ground floor, old wing. Just outside the AEON supermarket.
Spacious table & comfortable seat
Not necessarily to buy anything from the food court, but if you want to, there are a lot of choices.
No free wifi
The music is louder. The enviroment is noisier from people chatting, shopping etc. Can be a bit distracting. Bring your ANC headphone.
if hungry, easily can grab food from the food court, bakery, or supermarket
The AC is less chill, but still comfortable and doesn't interrupt productivity
IOI Mall Puchong overall:
There are few more cafes to sit and work in there. Parking is RM2 per entry. RM1 for the next hour. Public transport (LRT) is 5 minutes walk away.
MyOffice-Skypod Square Co-working space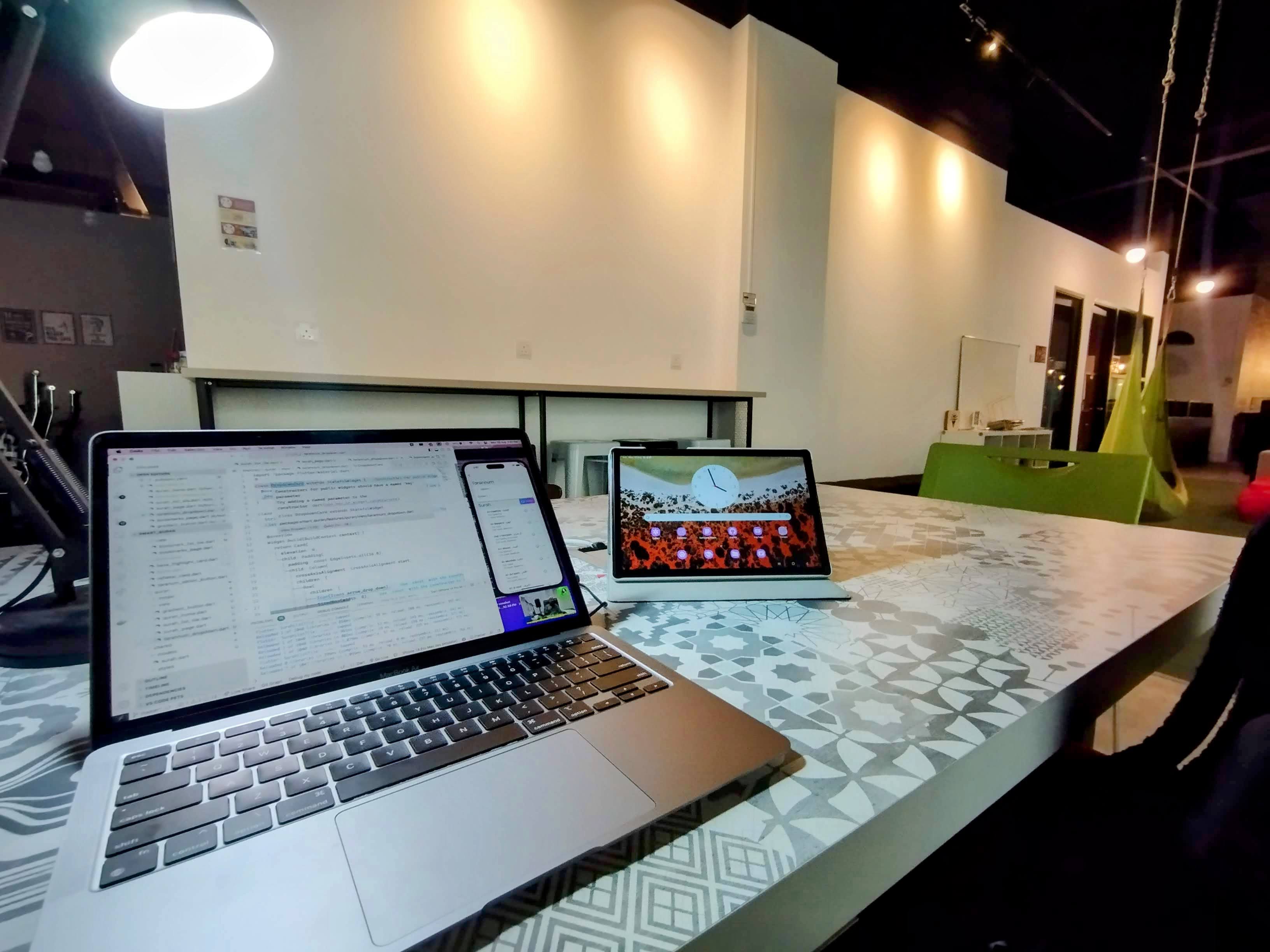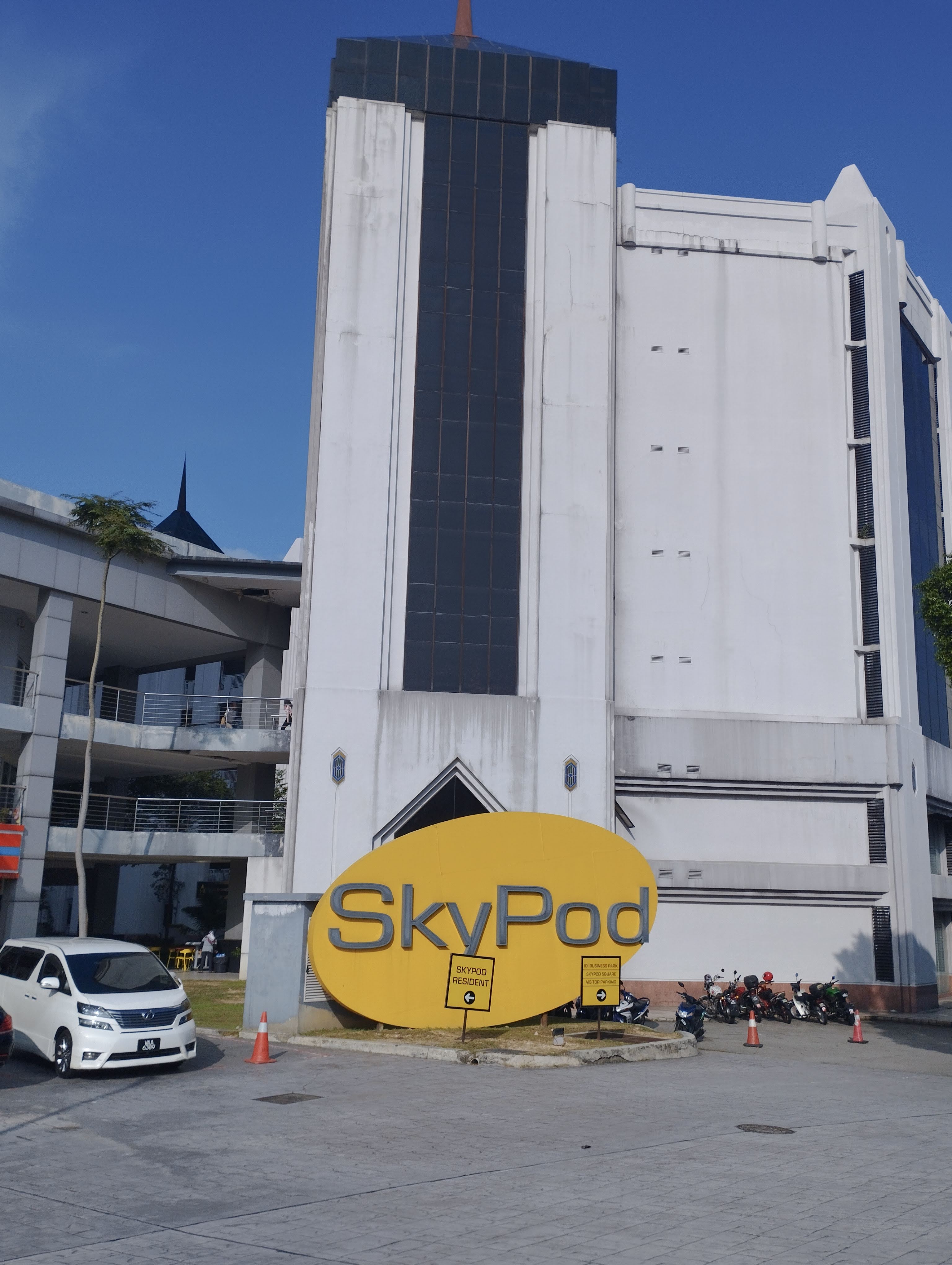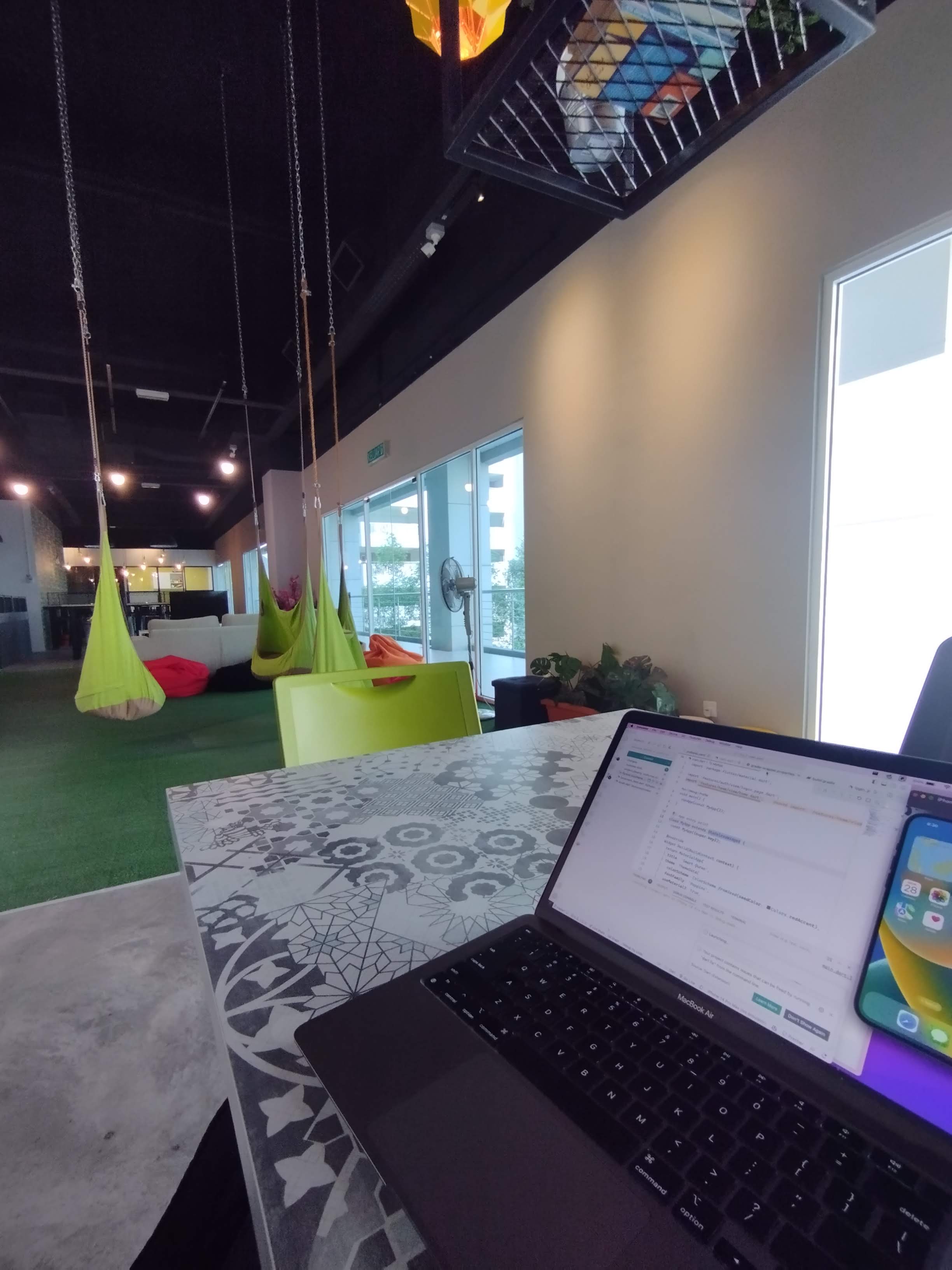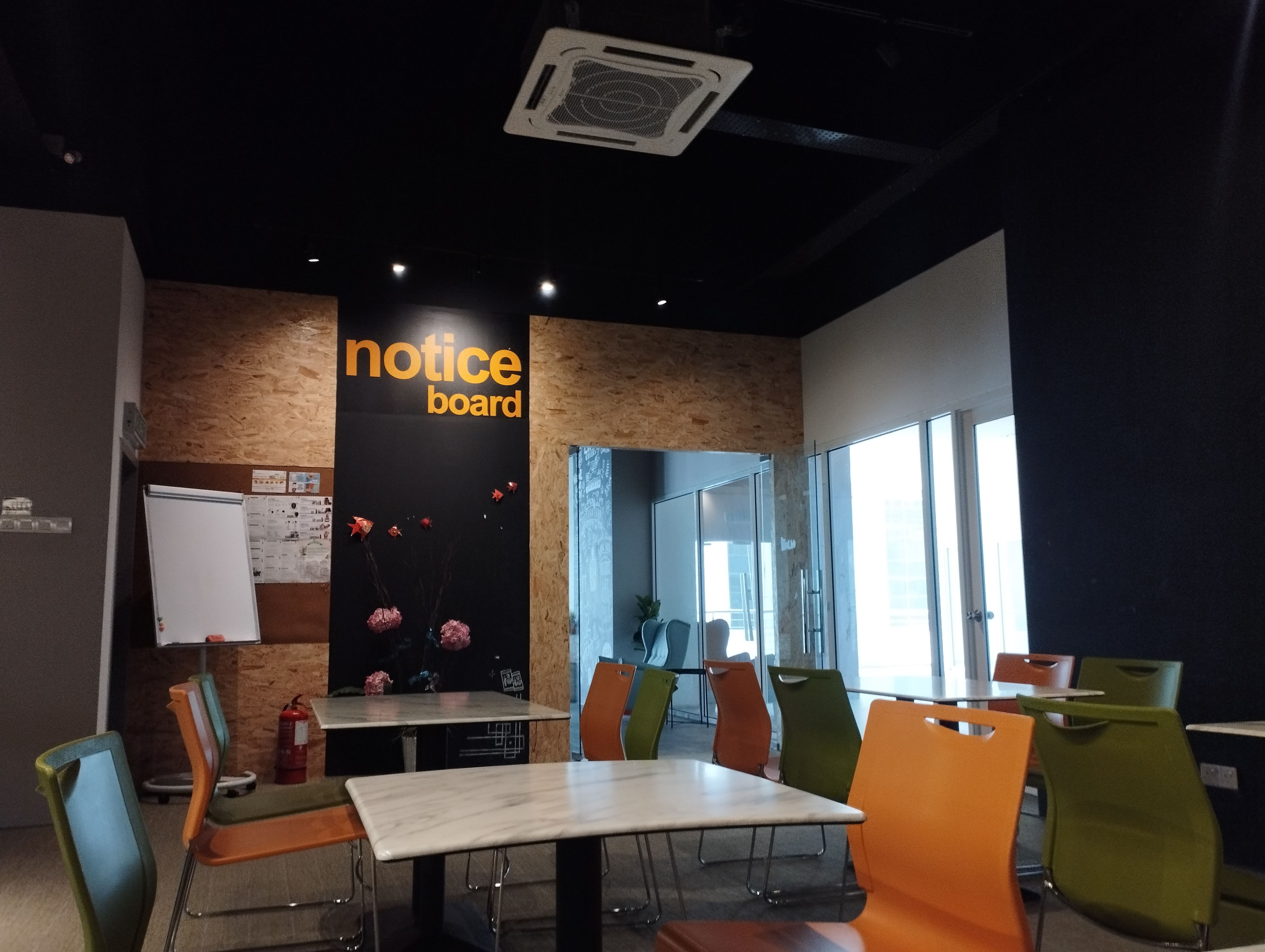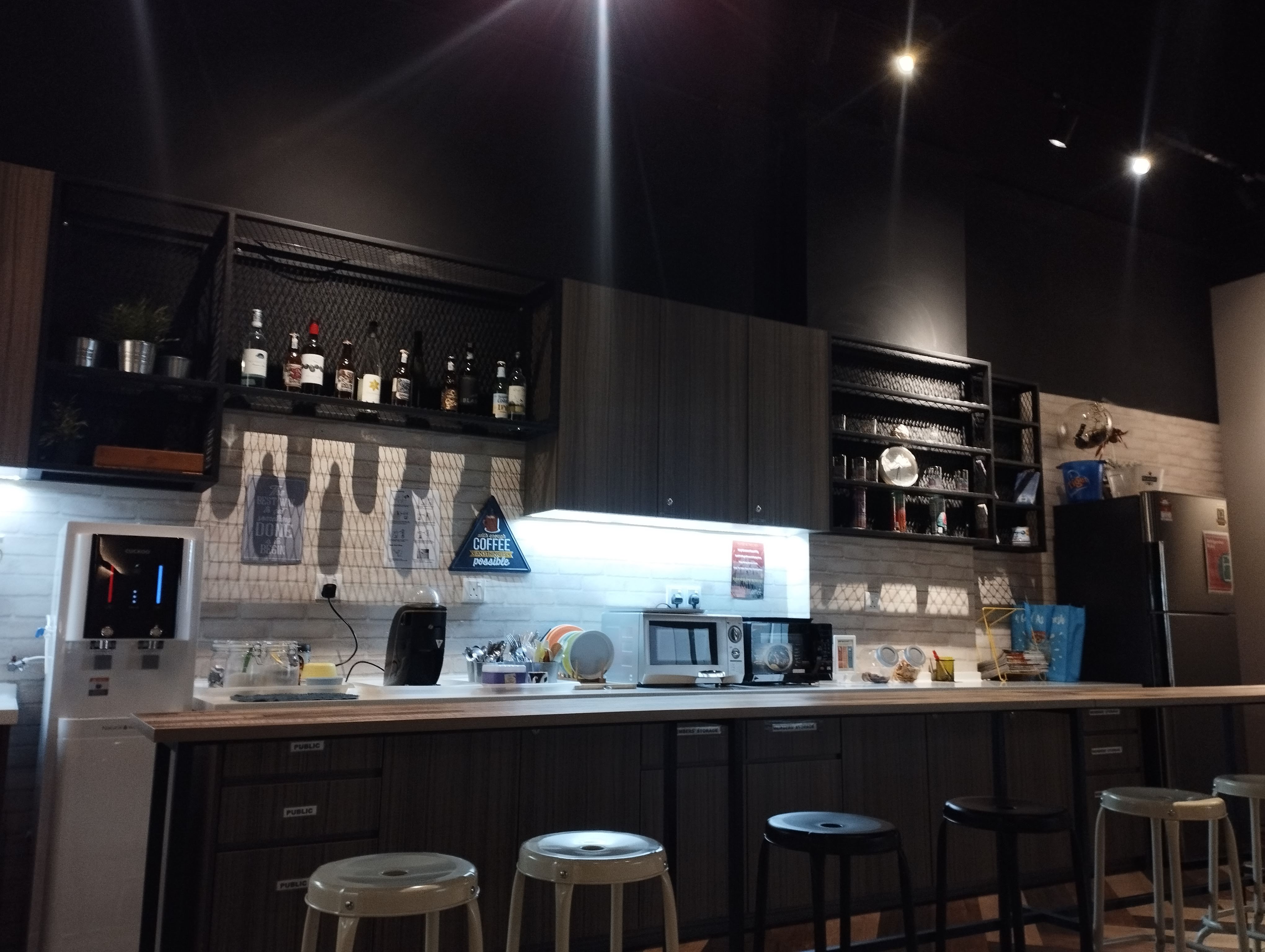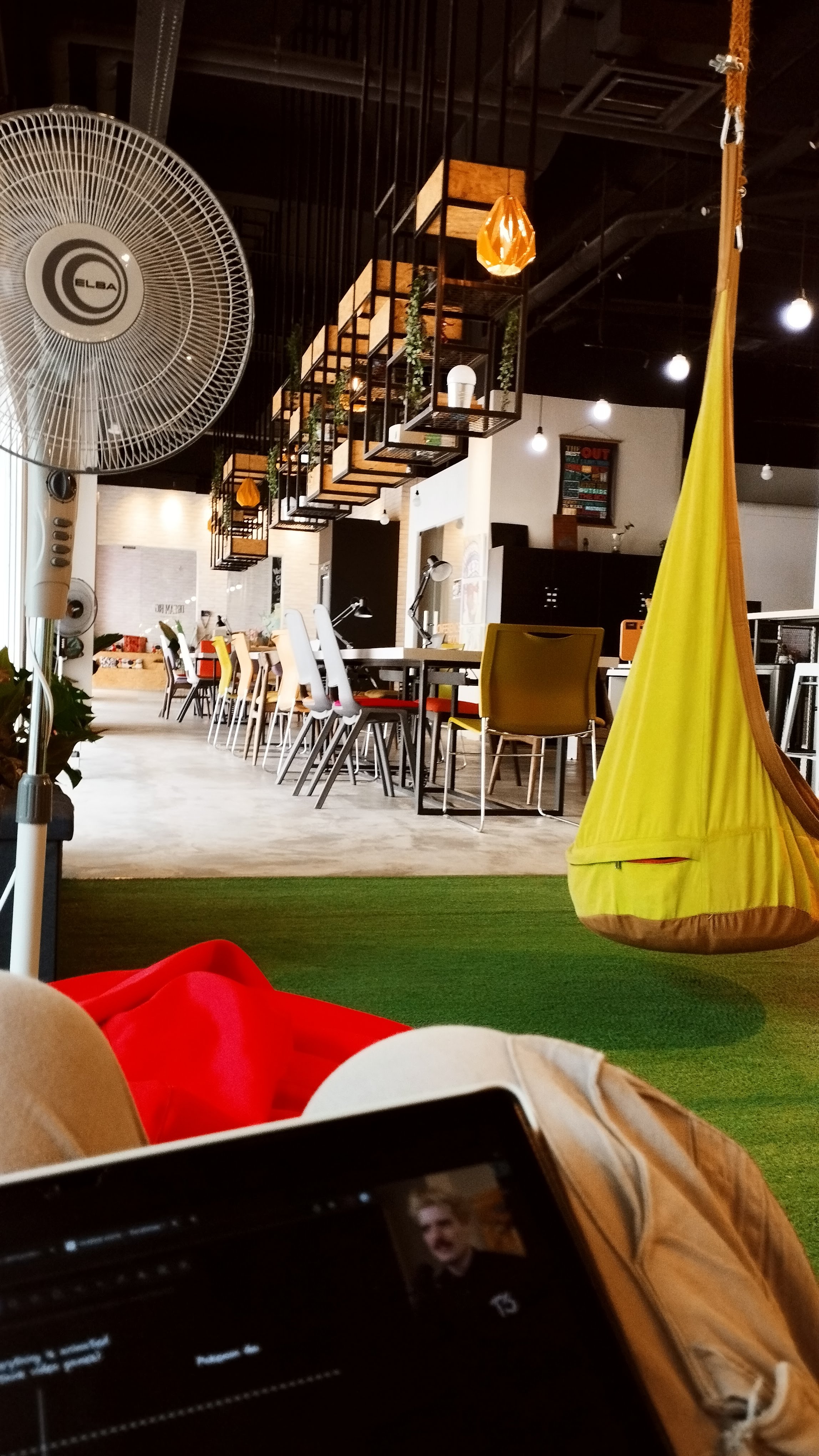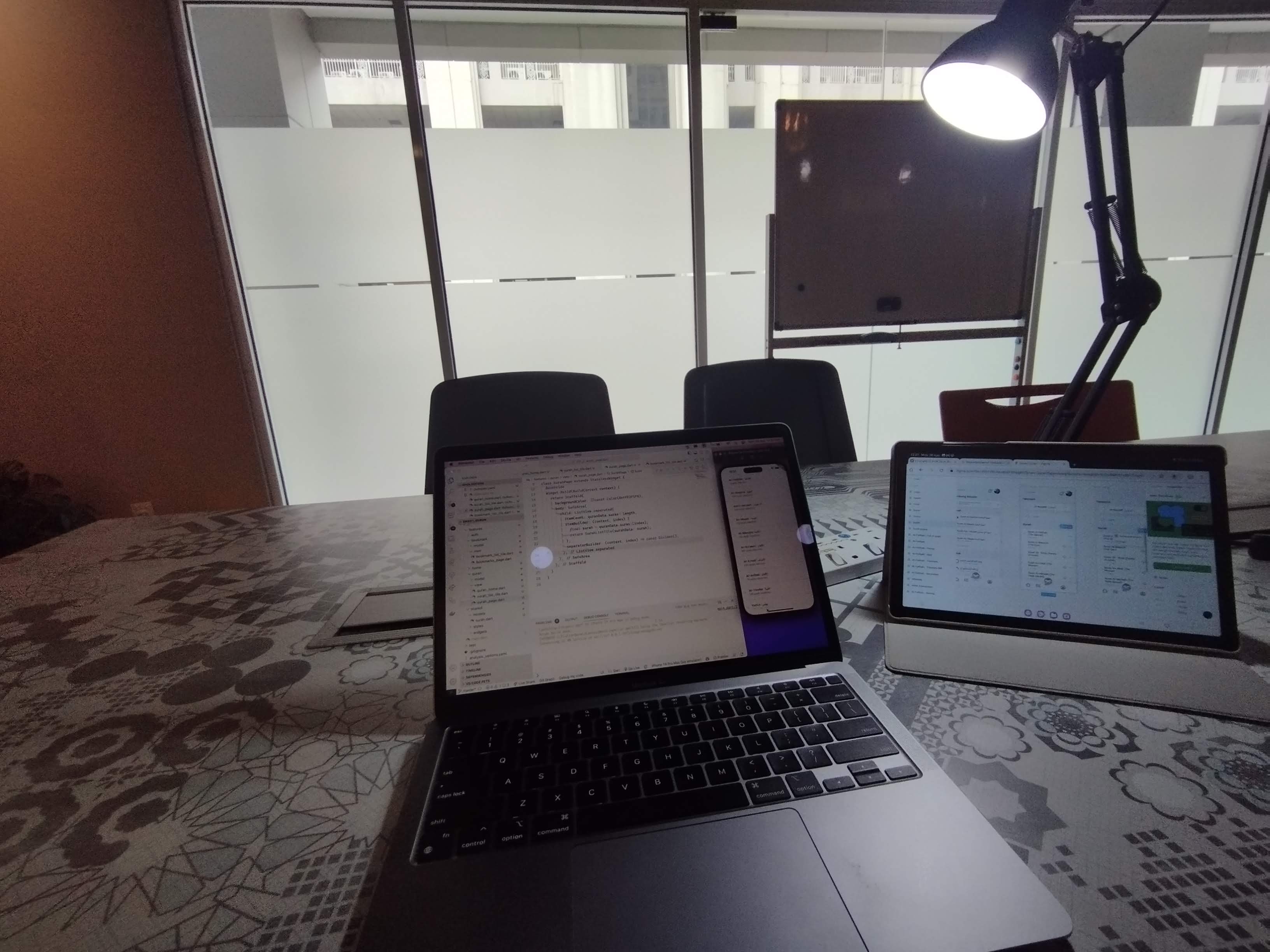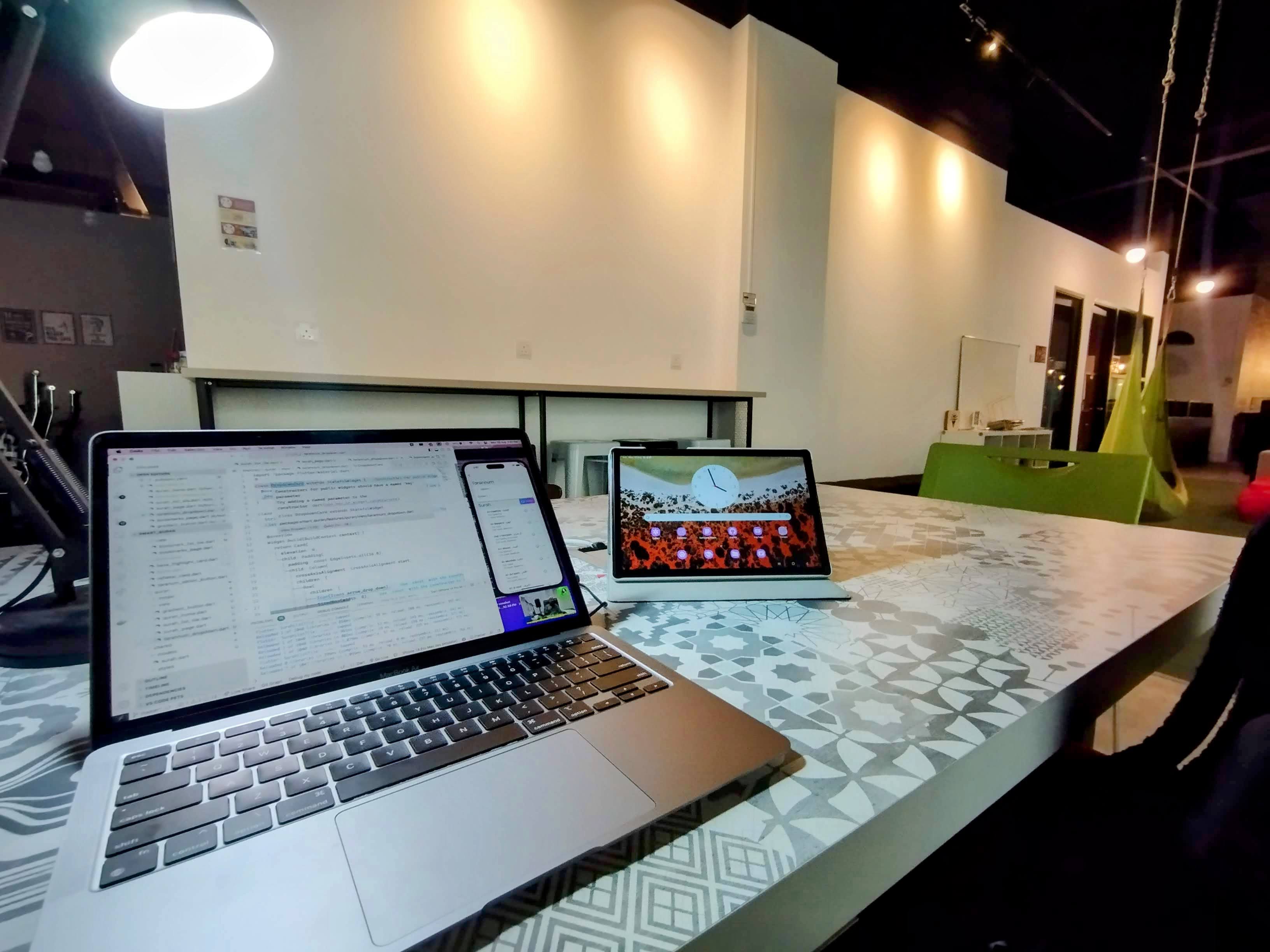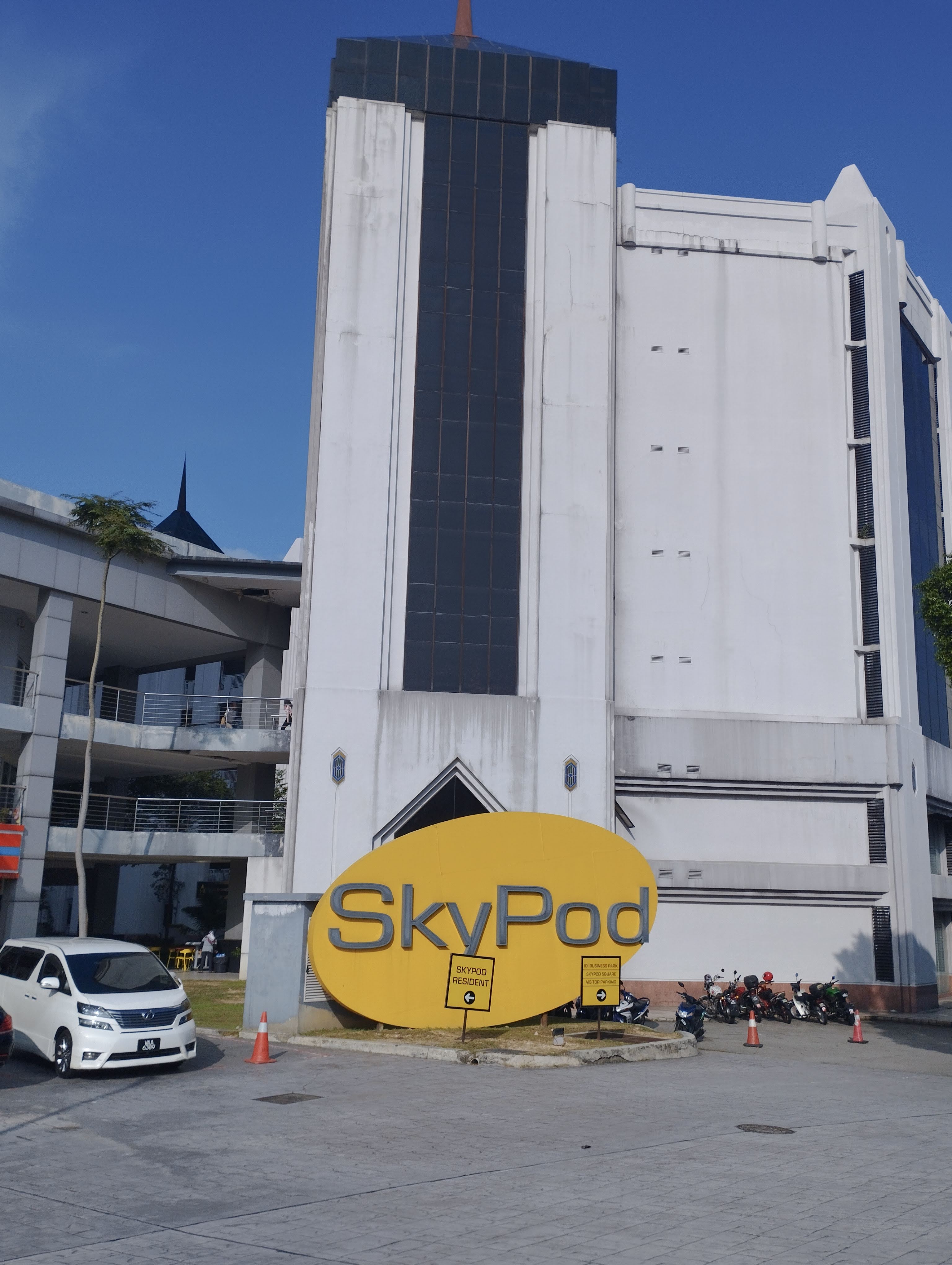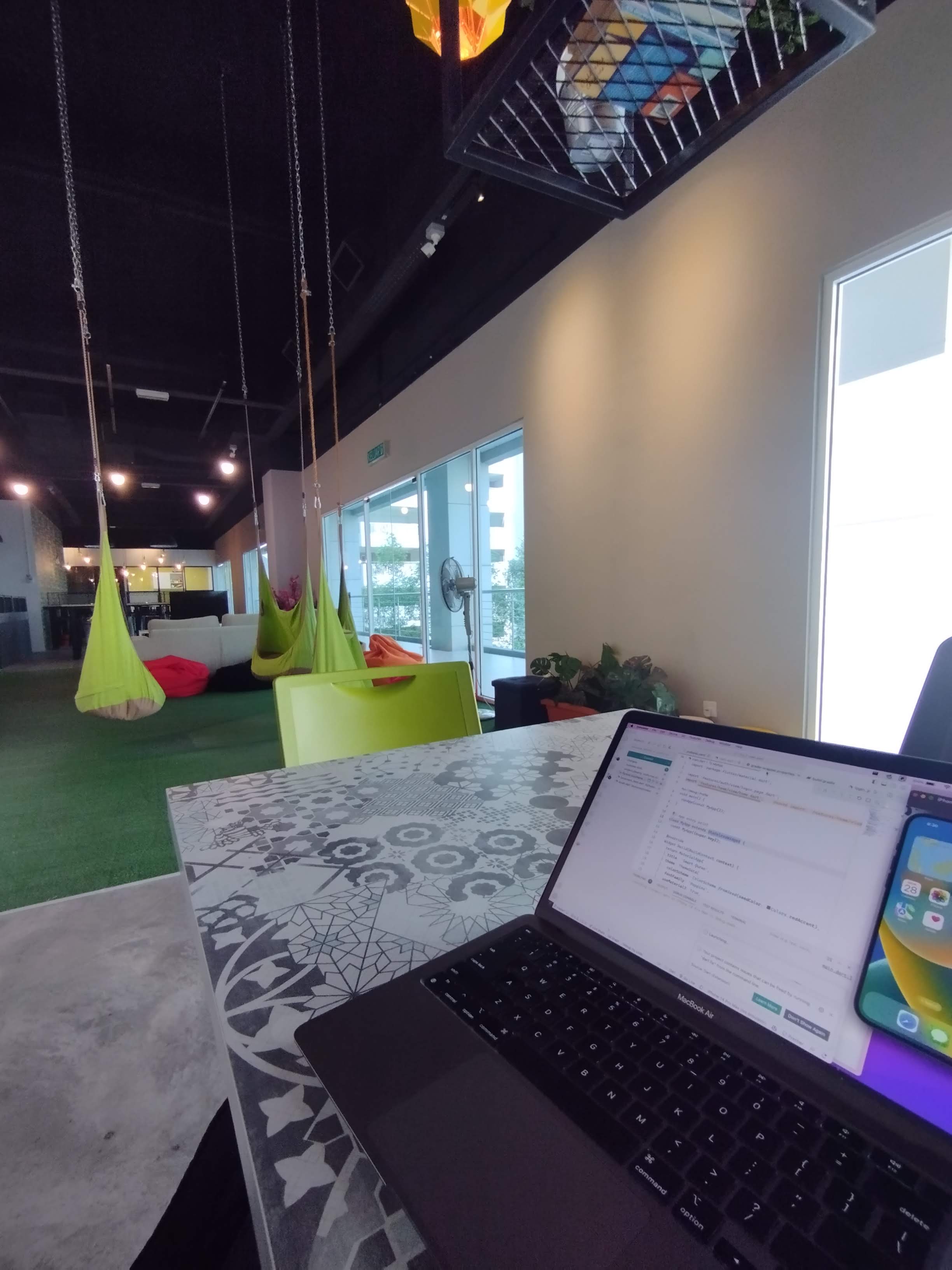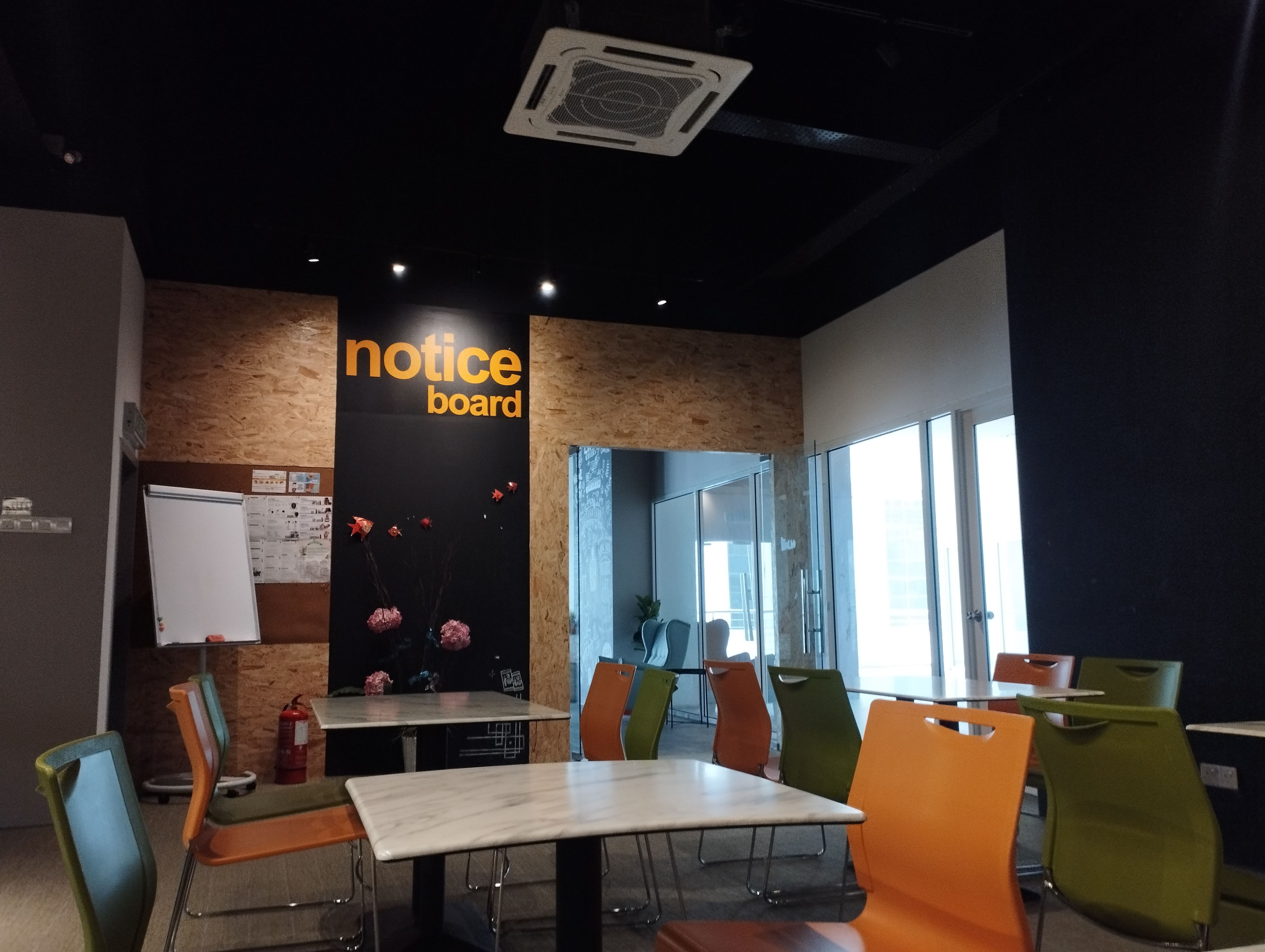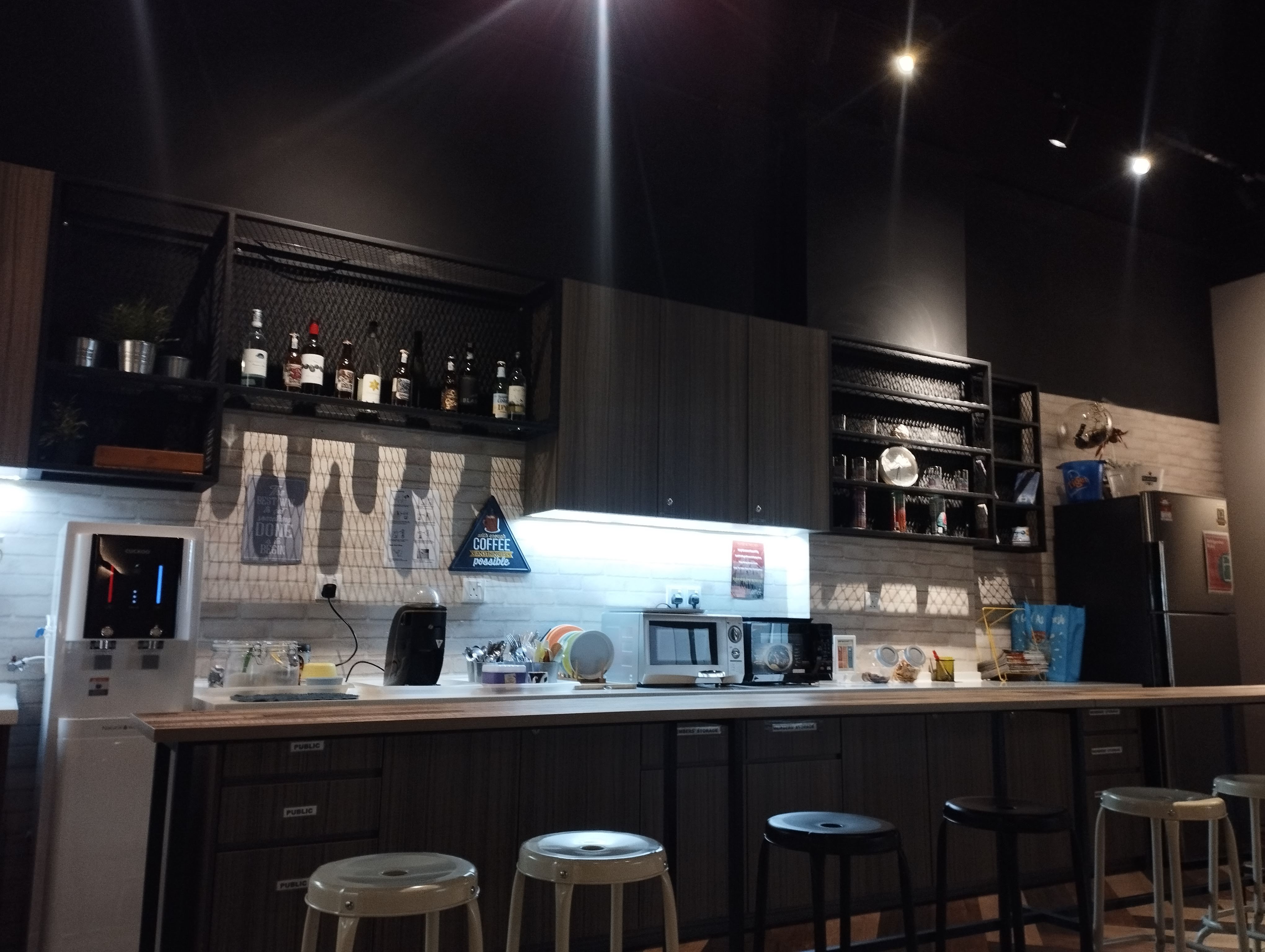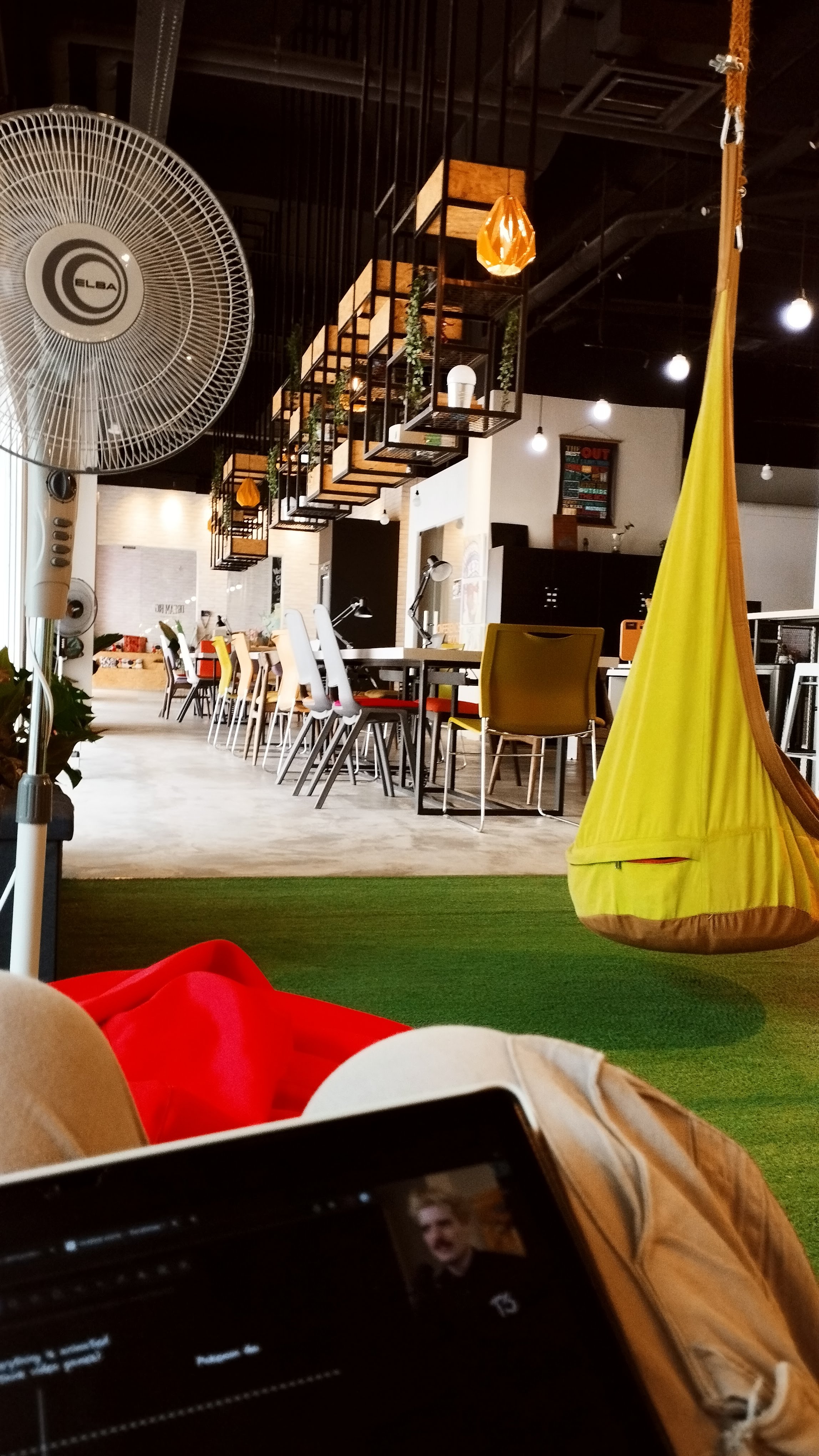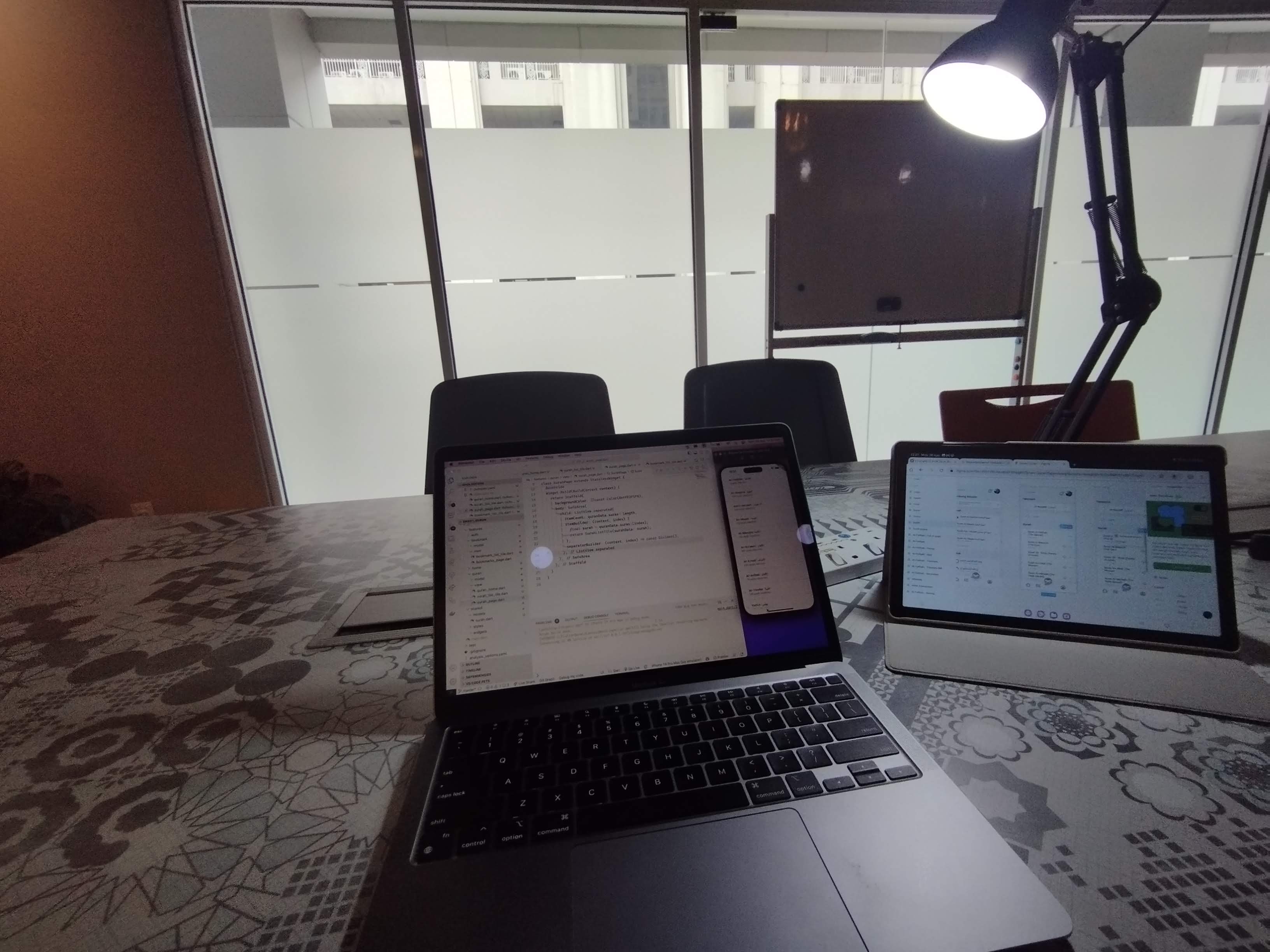 Located at Skypod Residence, Puchong. Behind IOI Business Park. Google Maps
I come here using public transport. It's 10-15 minutes walk from LRT IOI Puchong. Therefore I cannot comment about parking.
One day pass will cost you RM 25. Register and pay at the counter. You'll given an access card for you to enter/exit the office.
Pantry available with coffee, tea, biscuits, and water.
Wifi provided (password will be given to your WhatsApp upon registration). Speed is fast ~80 Mbps
Almost free sitting - the staff will tell you which area can be sit
Hammock available at leisurea area (but the chain sound is noisy and annoying)
Have 'cabin' for private meeting (no need to book, you can access if it is unoccupied)
Environment is nice, quiet, comfortable and chill. Not many people around, perfect for focus session.
Staffs is nice and friendly
No surau (prayer room) inside. But, you can use the surau in the IOI Business Park, located at ground floor near the toilet and elevators.
Hard to find food when lunch. There is only one mamak and Chinese restaurants available. However, I'm not sure if there is any other restaurants in IOI Bussiness Park.
LaLaport Bukit Bintang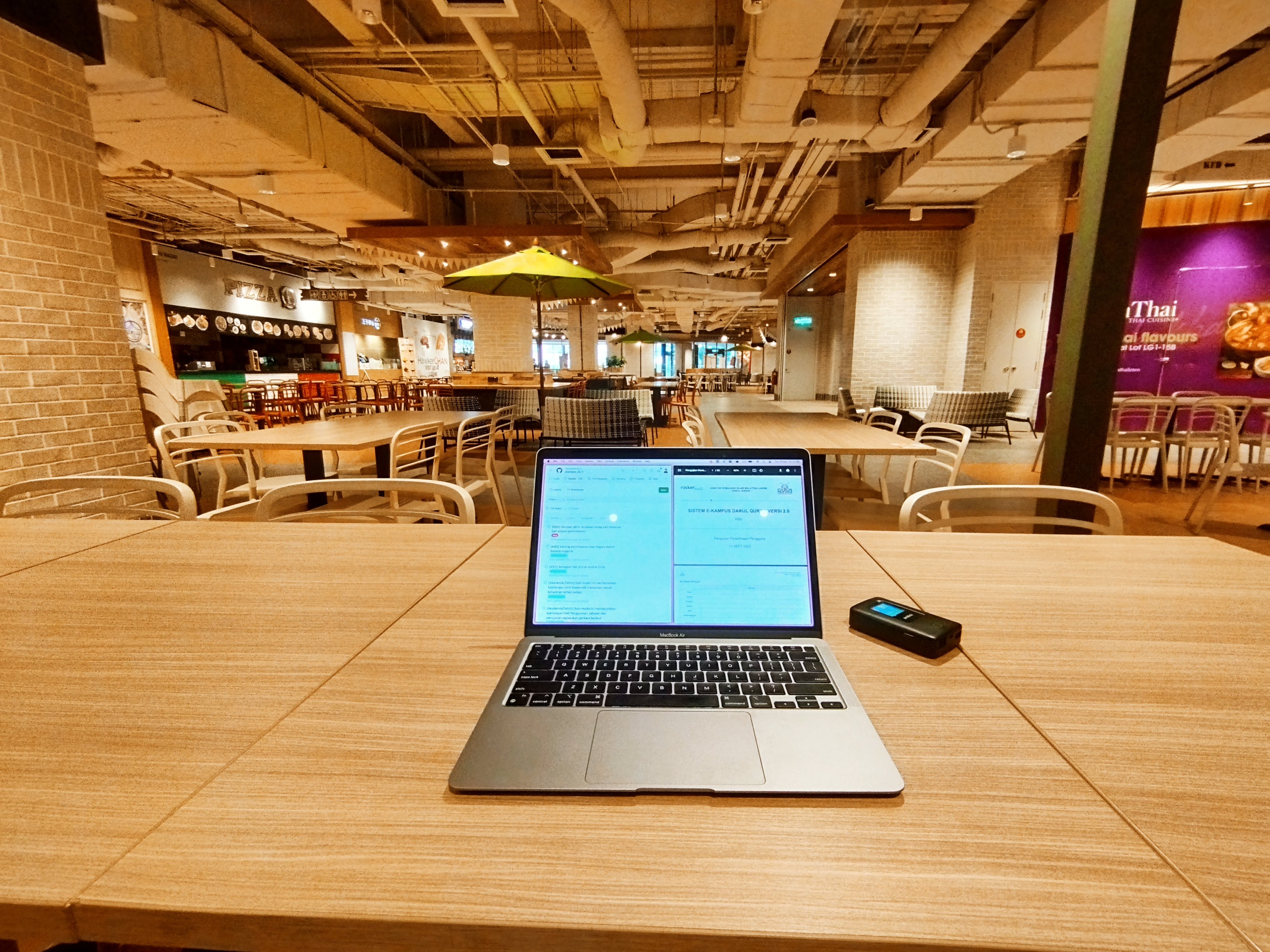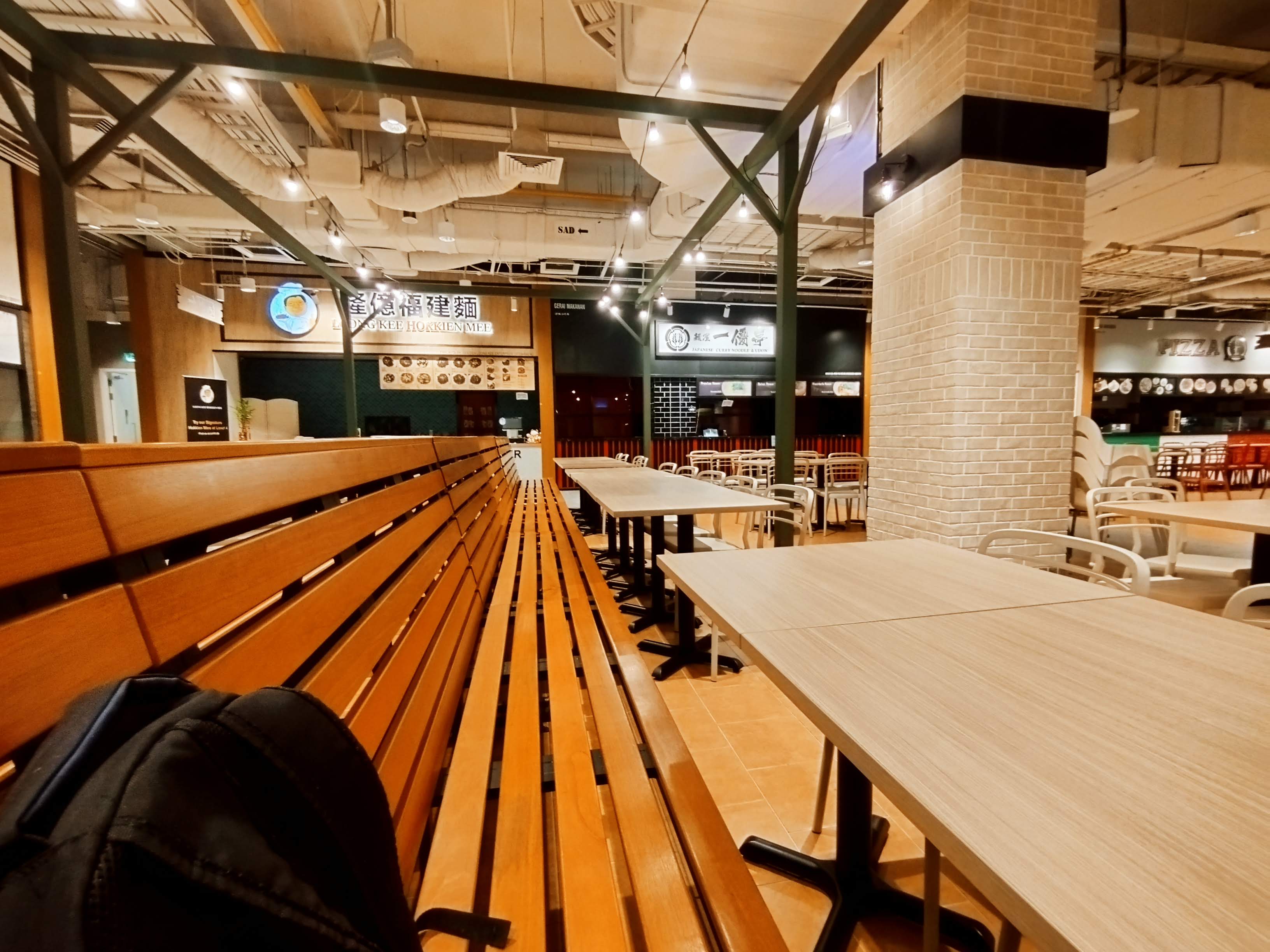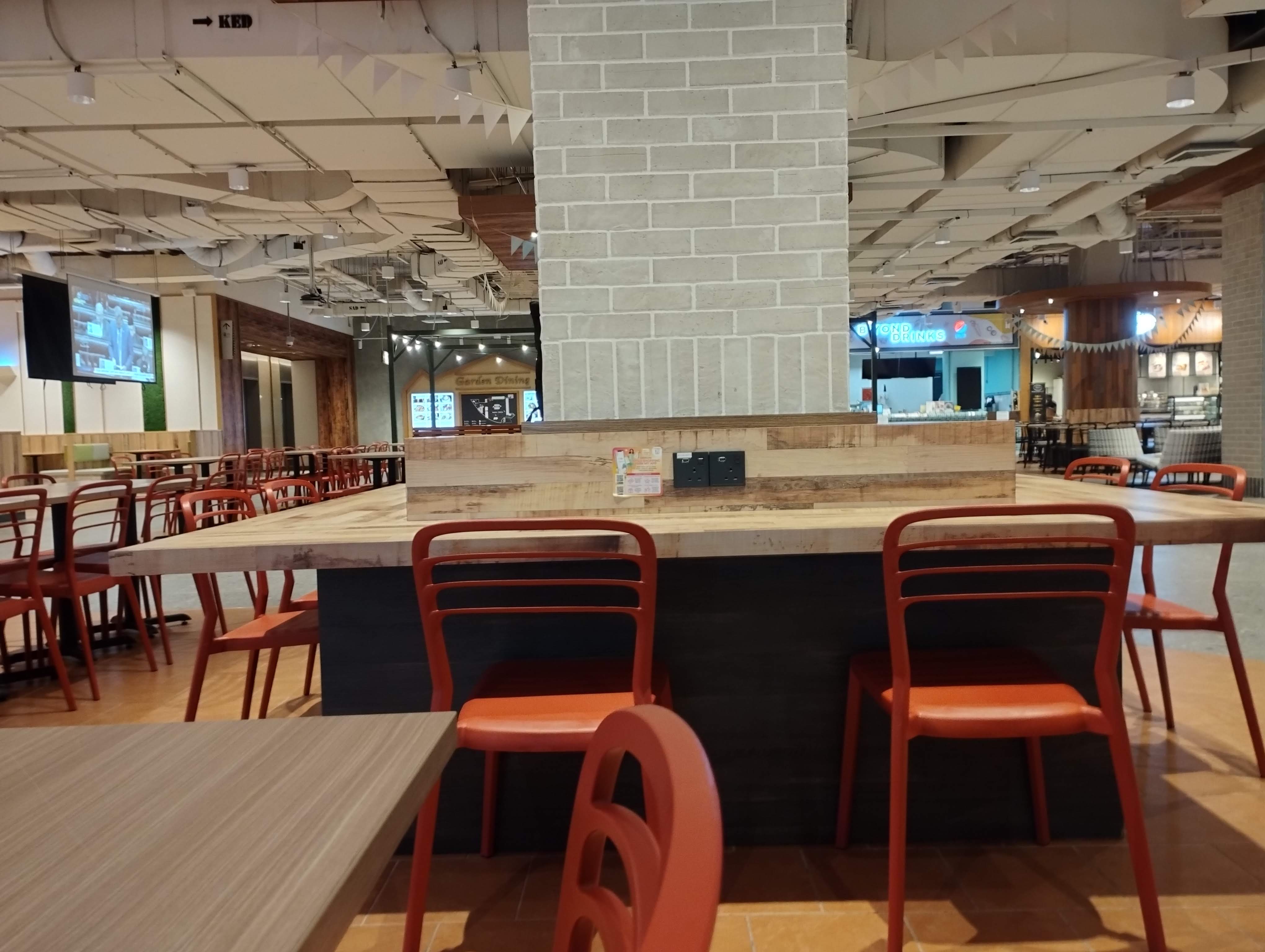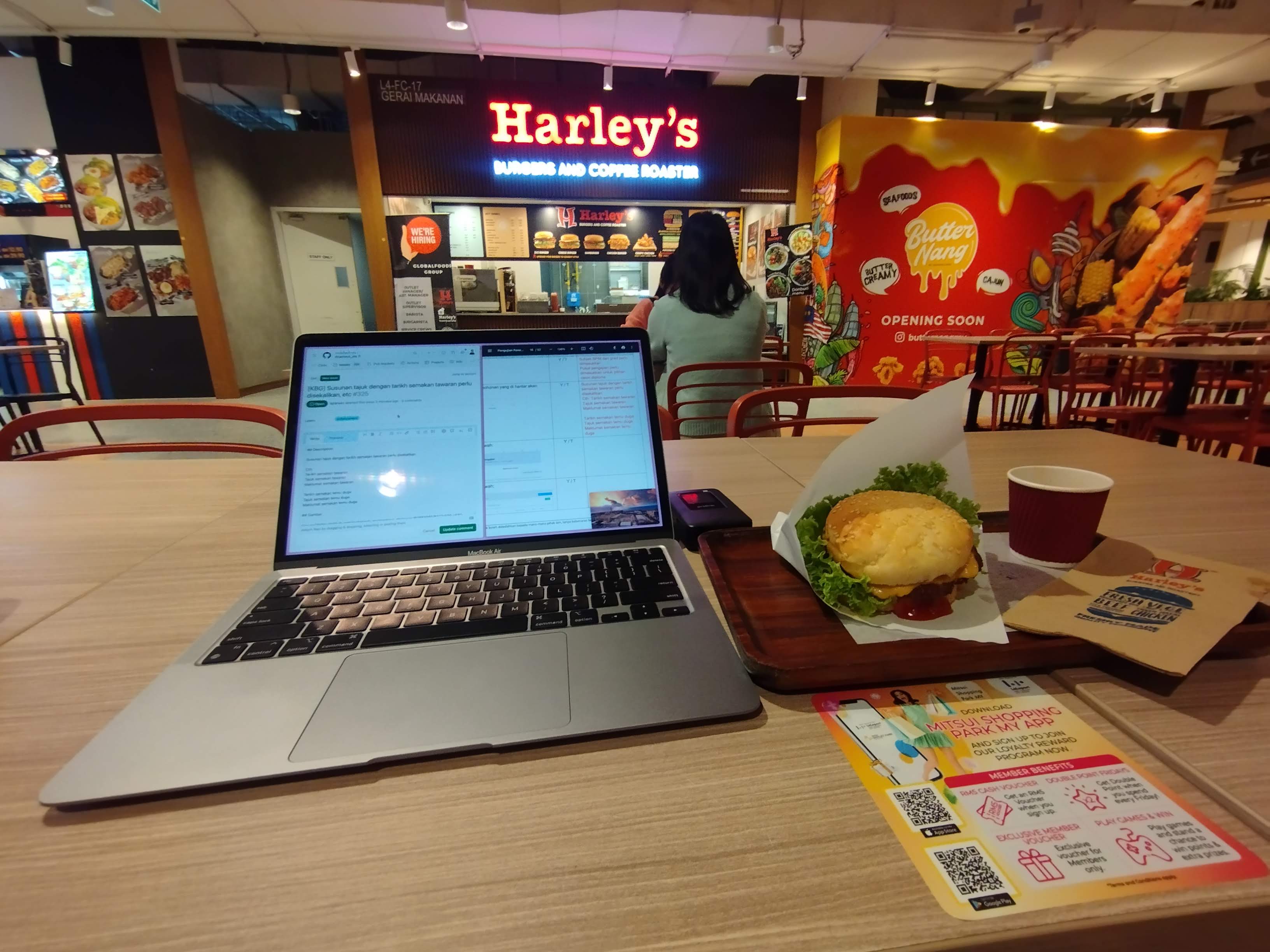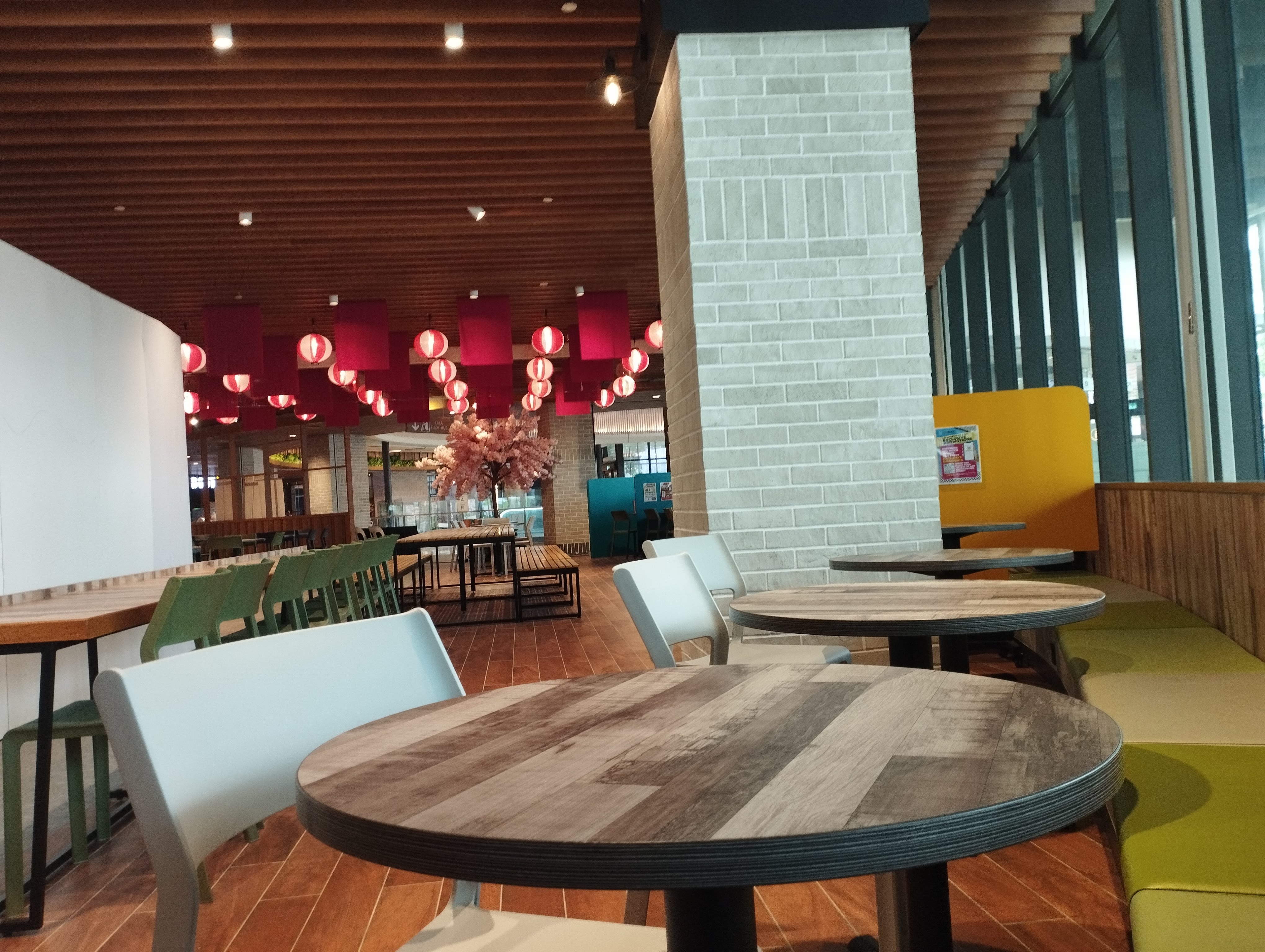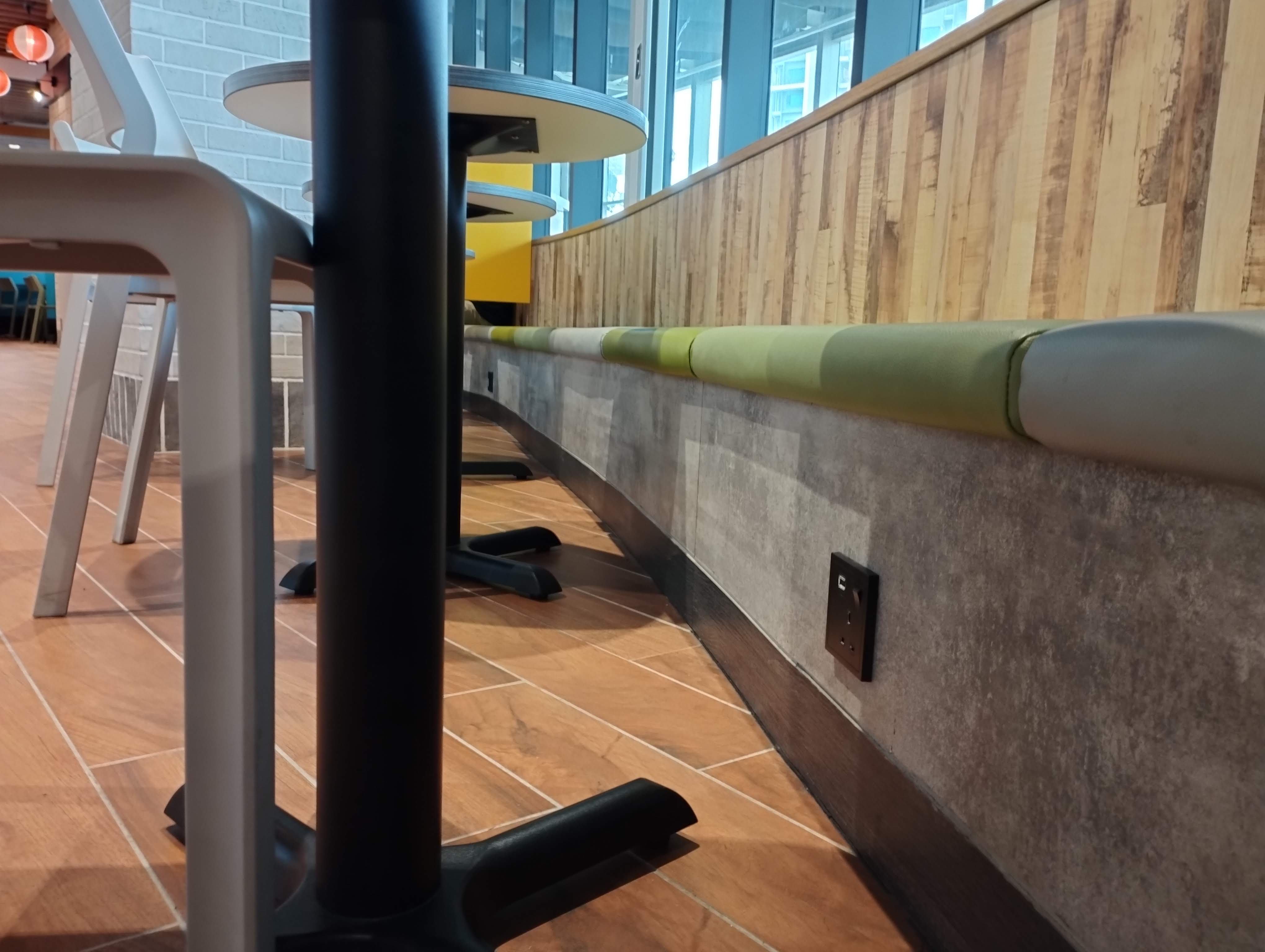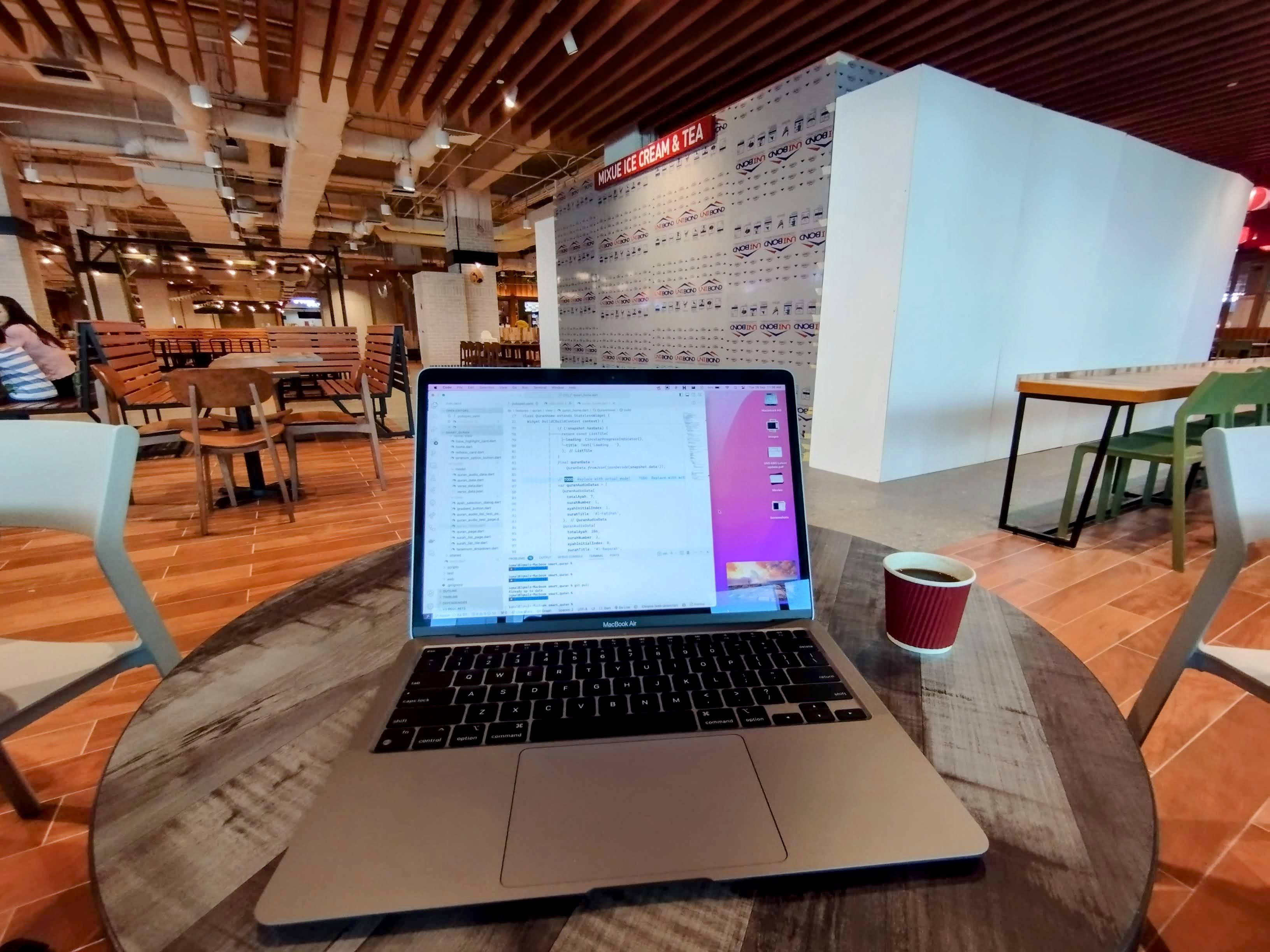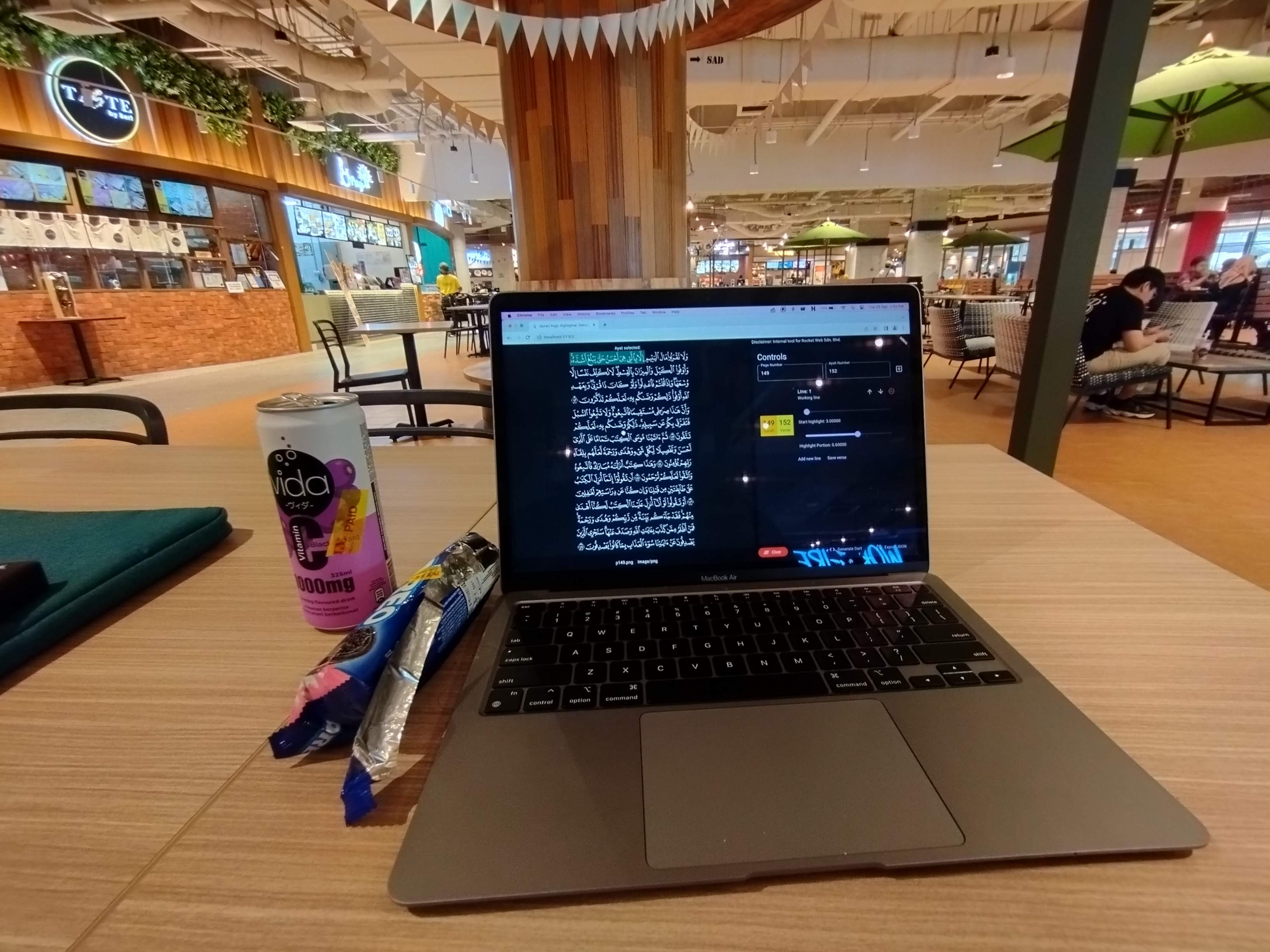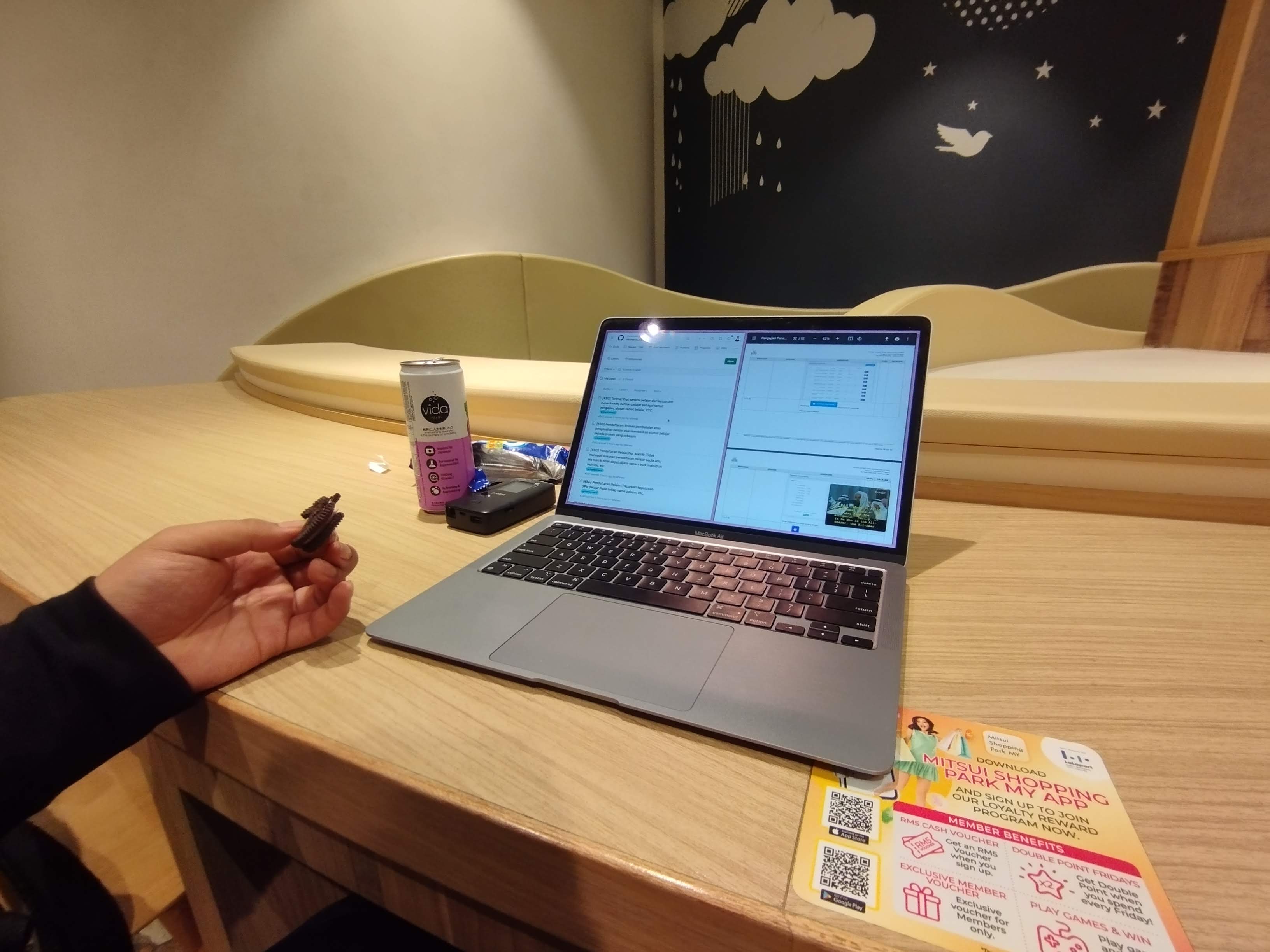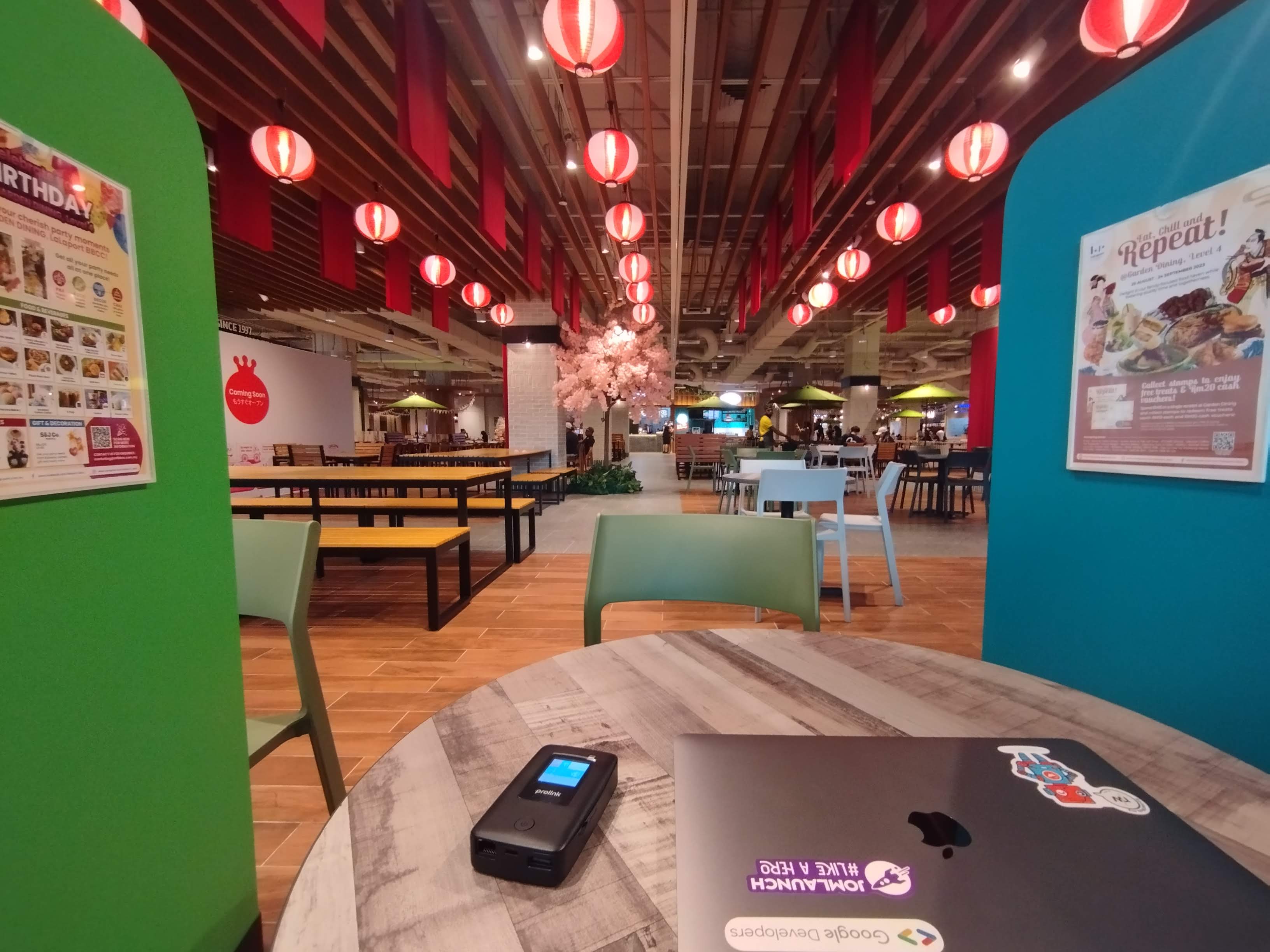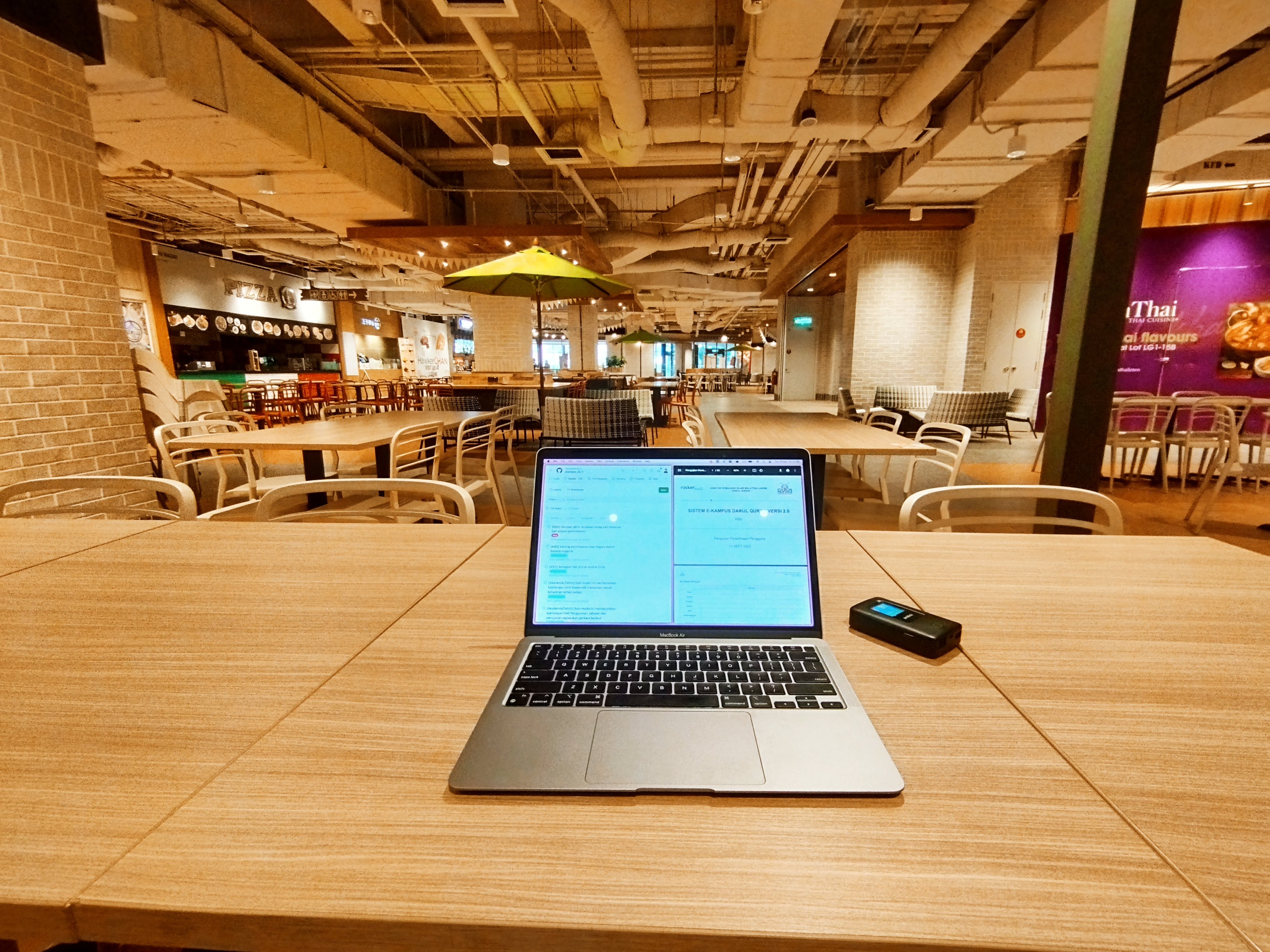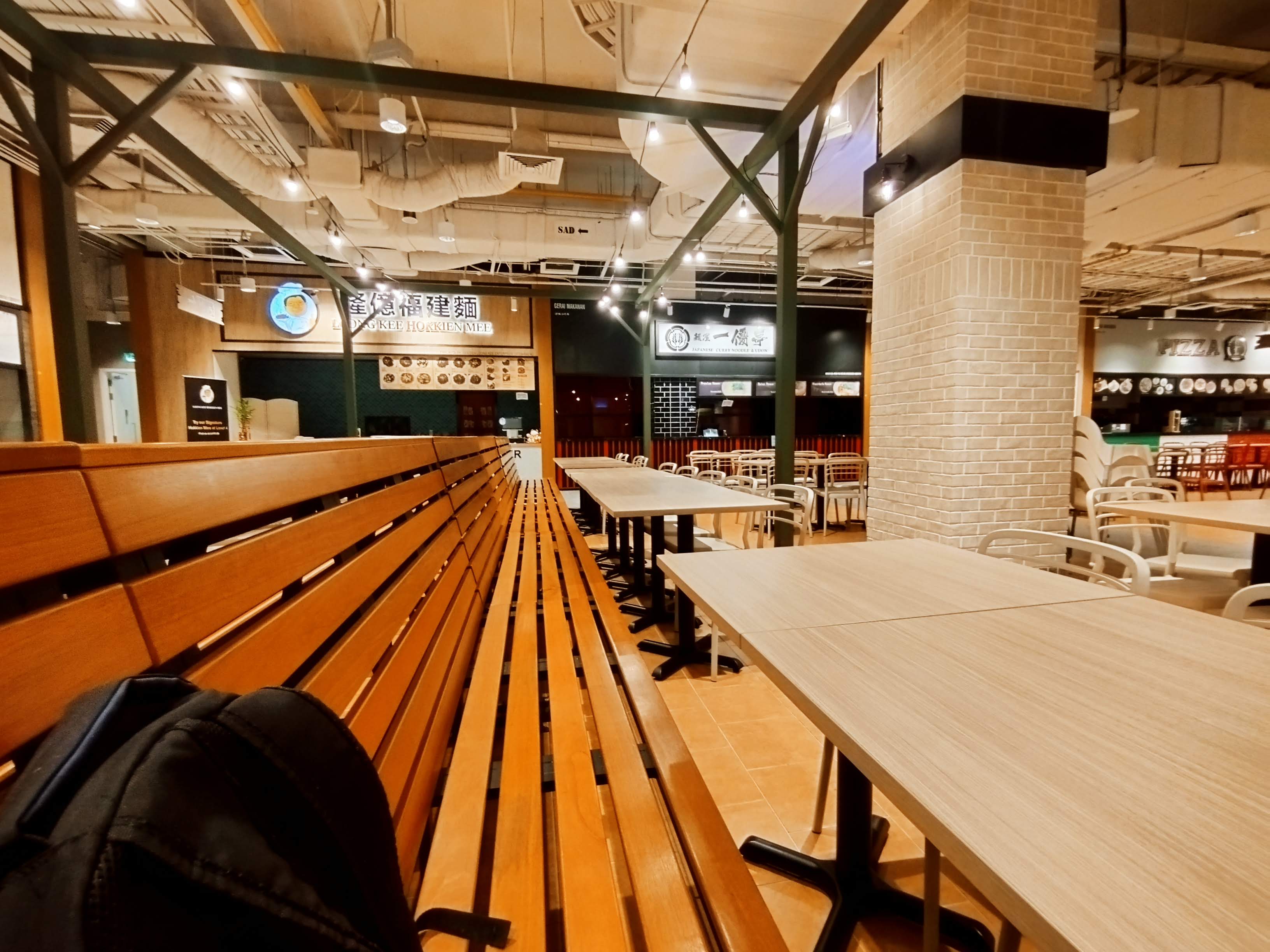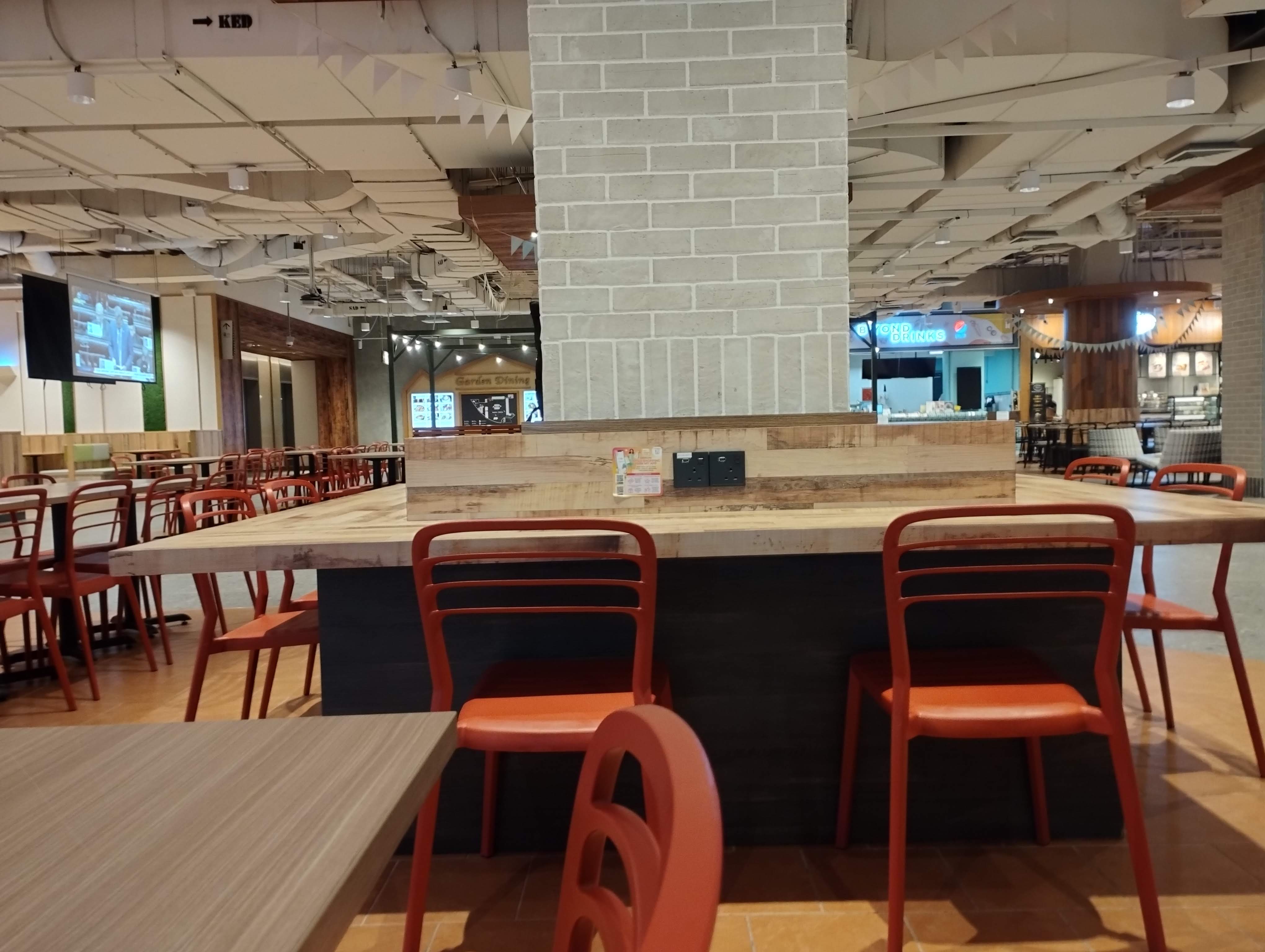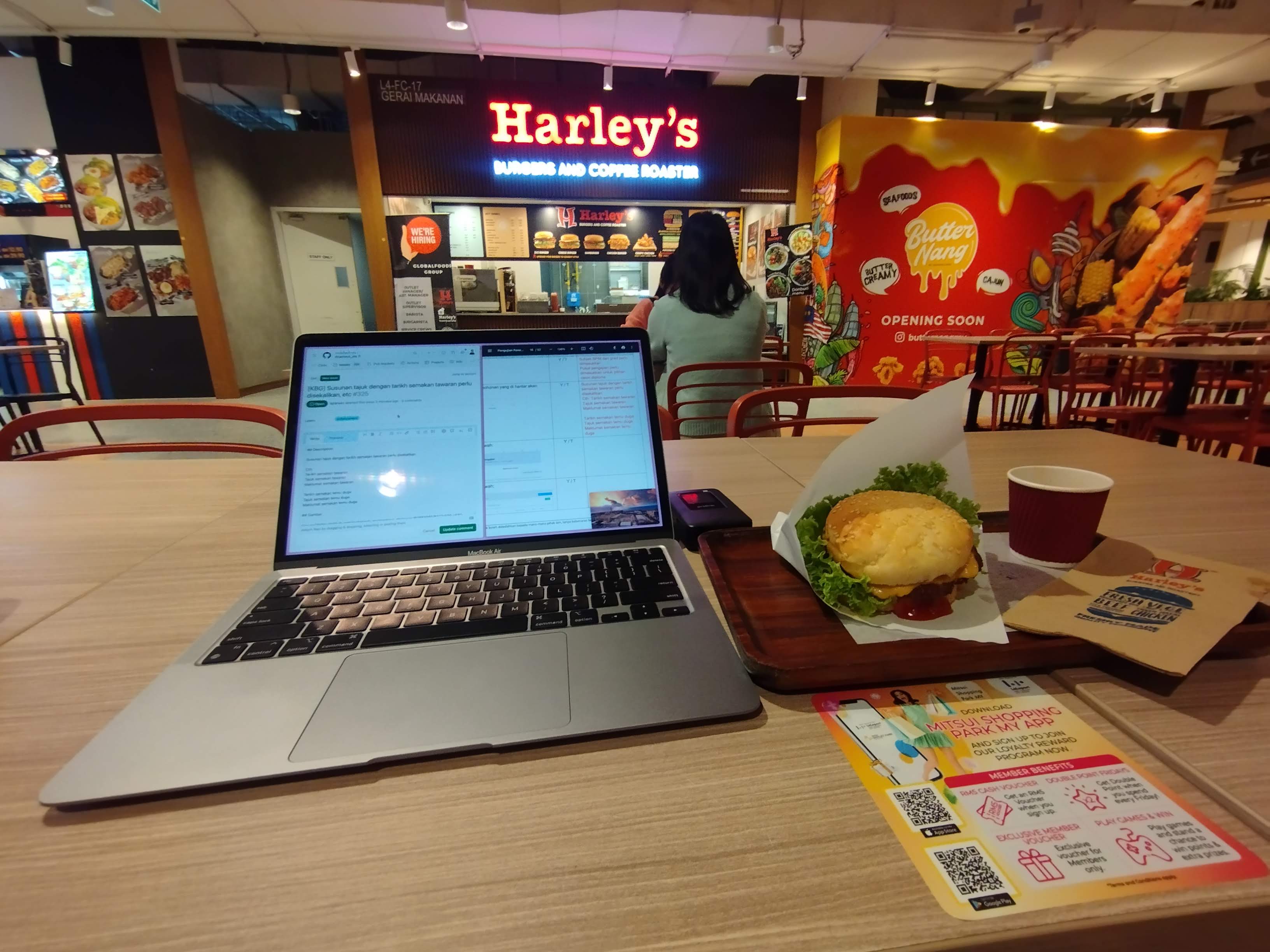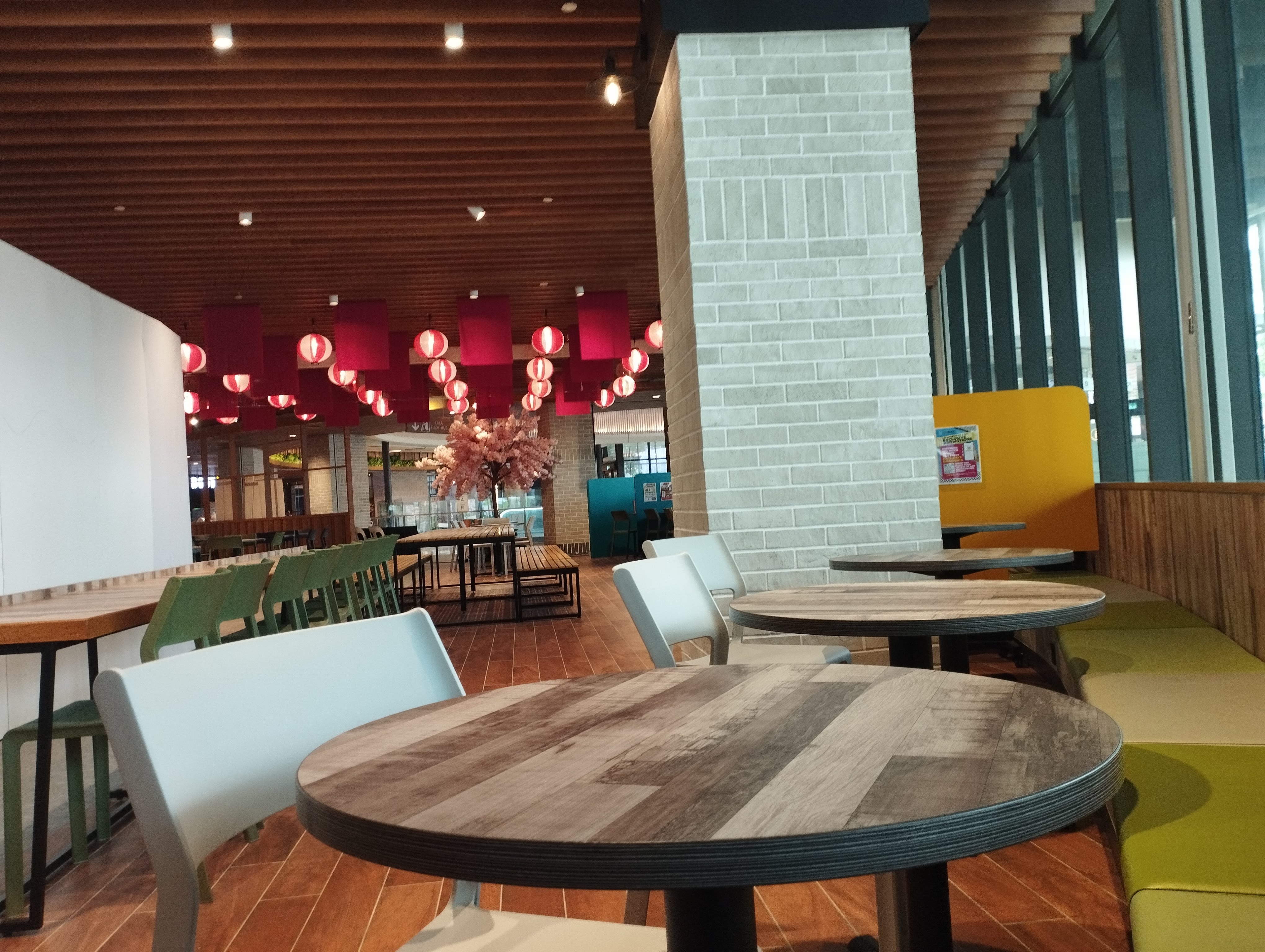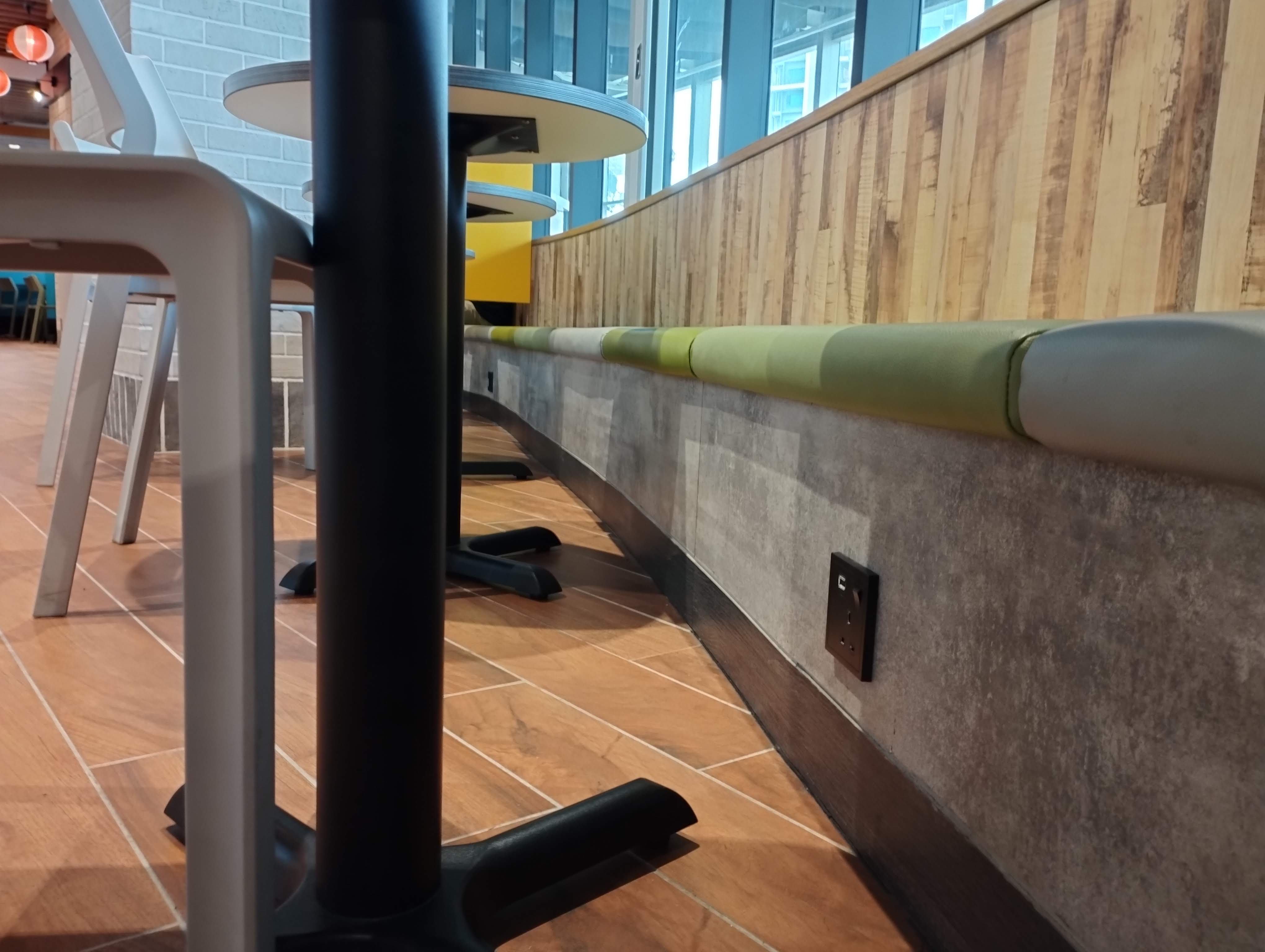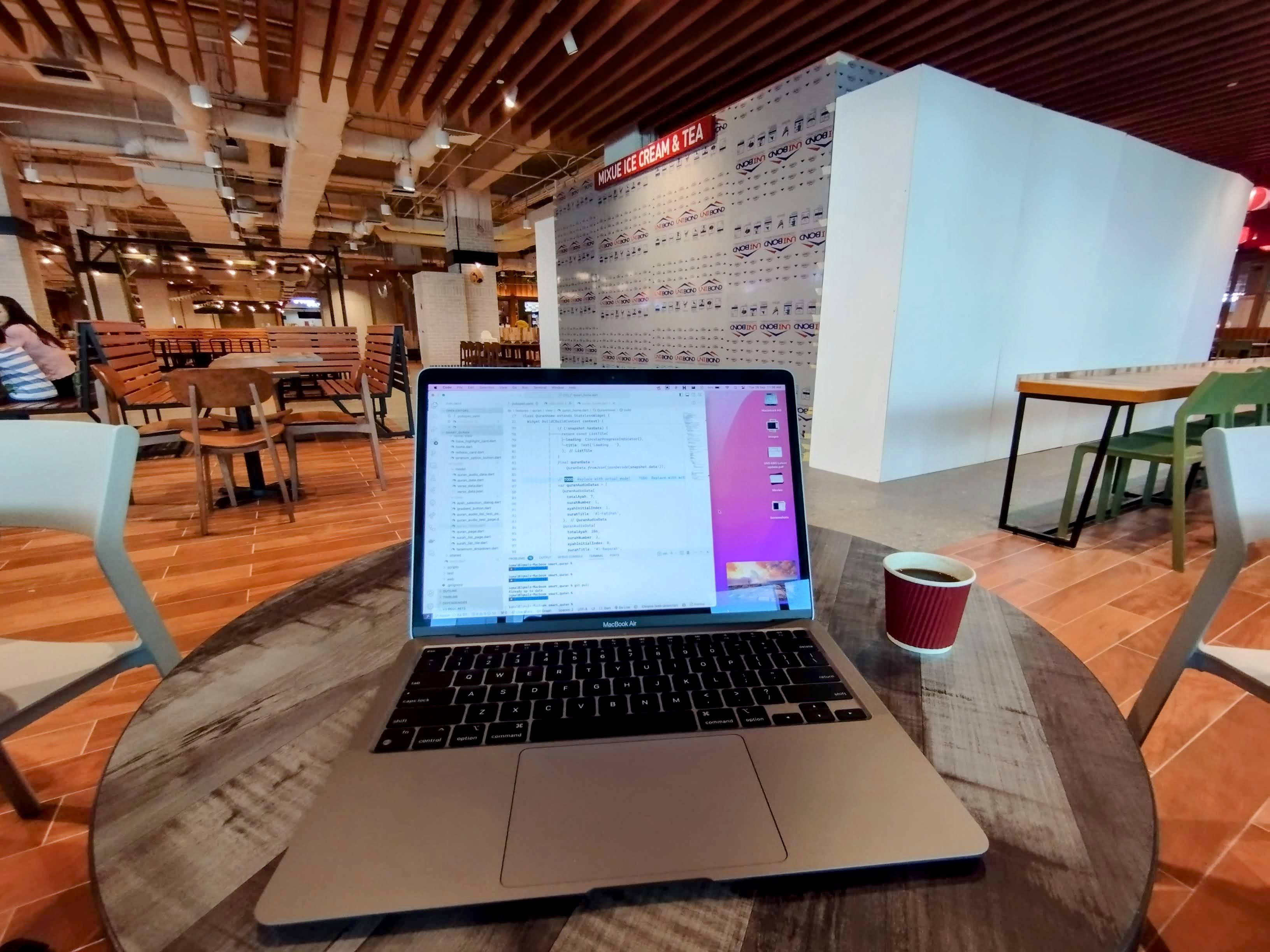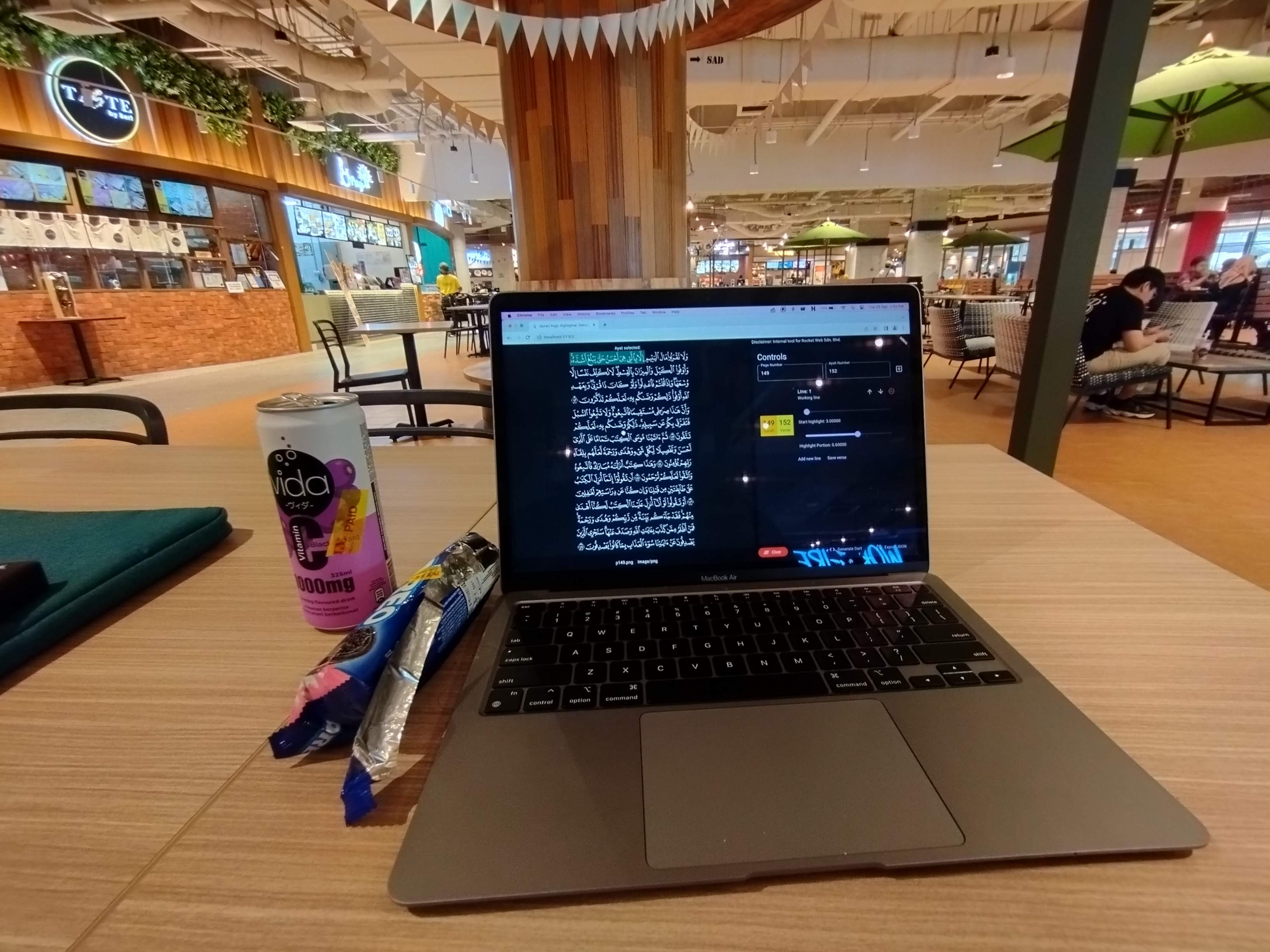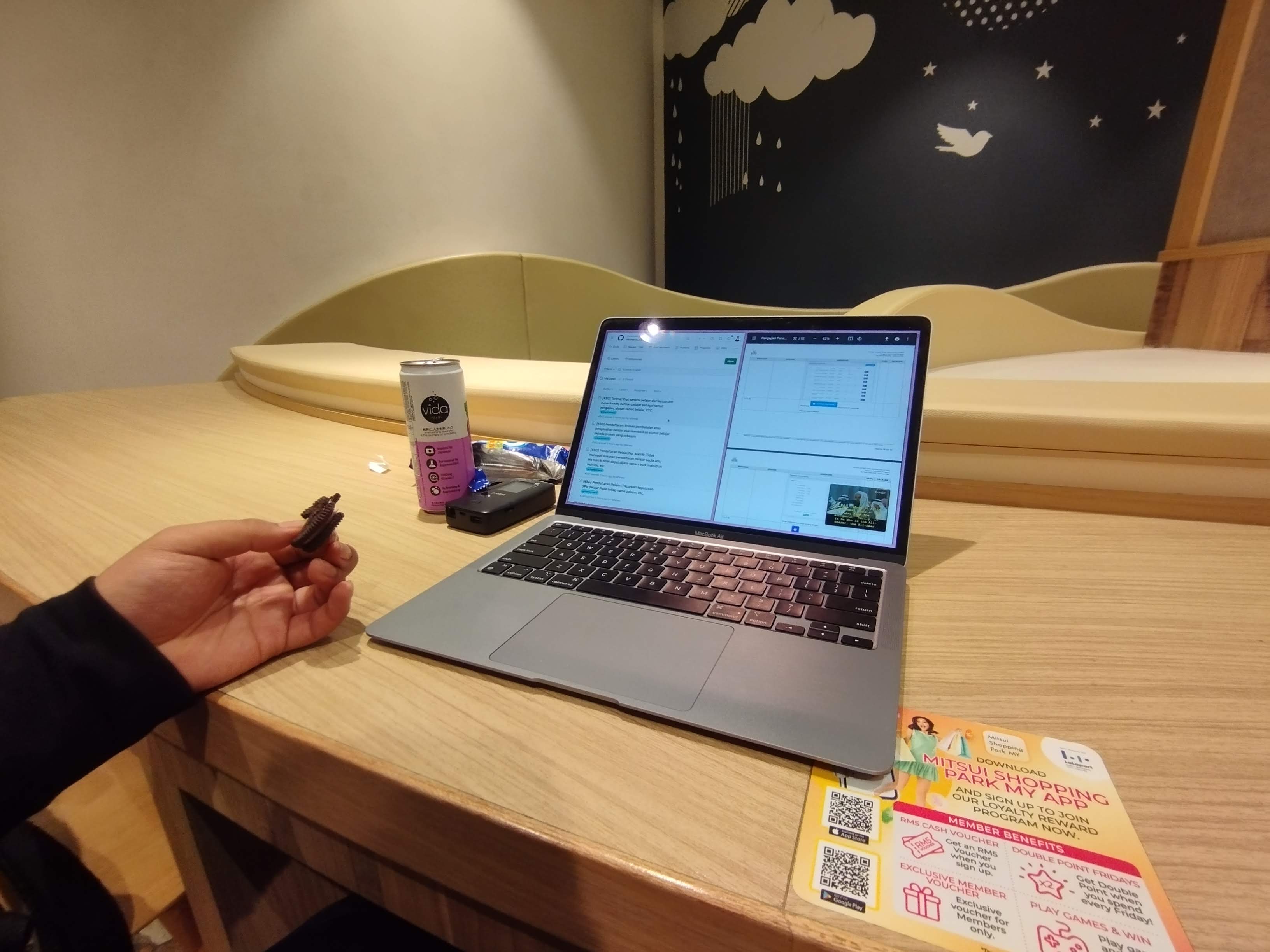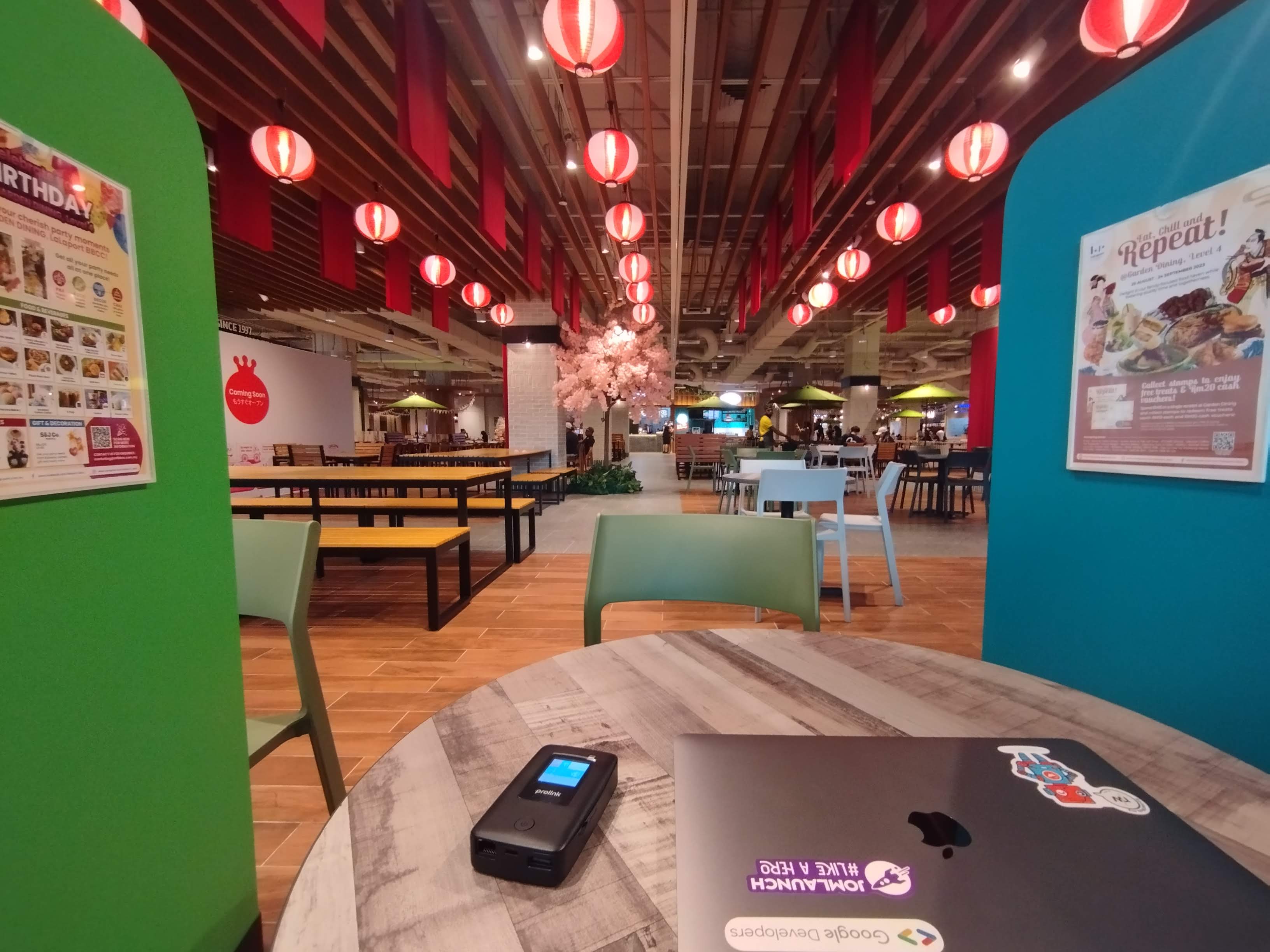 My favourite ❤️. Located at Bukit Bintang City Centre. Google Maps
The mall is connected to LRT Hang Tuah Station. Very accessible using public transport.
Go to level 4, find The Garden Dining, basically a food court - a large food court.
Comfortable seat, spacious table. Not crowded during working hour.
Plug point is available at some seats. It's limited, so you need to find the right seat.
No free wifi
The AC is chill, but not too cold. Comfortable, but bring your sweater.
You can see some people and students also doing their work here.
At the back, they have like a mini playground for kids.
Moderate noice level. Not too quiet, not too noisy. You can still focus on your work.
Toilet is accessible easily
This food court area is very large, for a day I've changed my seats like 4-5 times during break.
During break time, you can go to the rooftop to get some fresh air. As a bonus, you can also see the Merdeka 118 building from there.
Also, you can go to visit some shops here too
Since you're sitting in a food court itself, finding food during lunch/break shouldn't be a problem.
PPAS Sri Manja, Petaling Jaya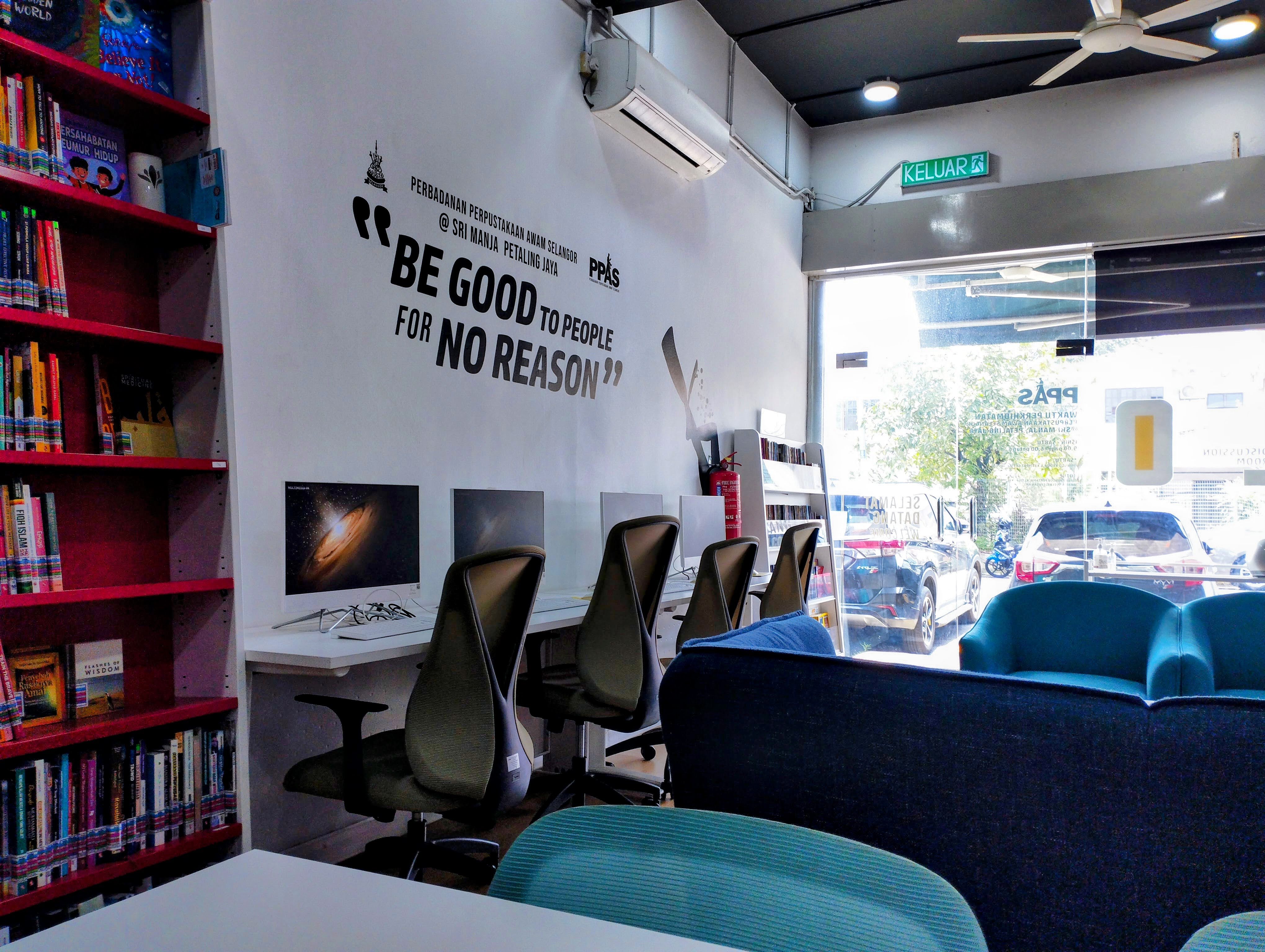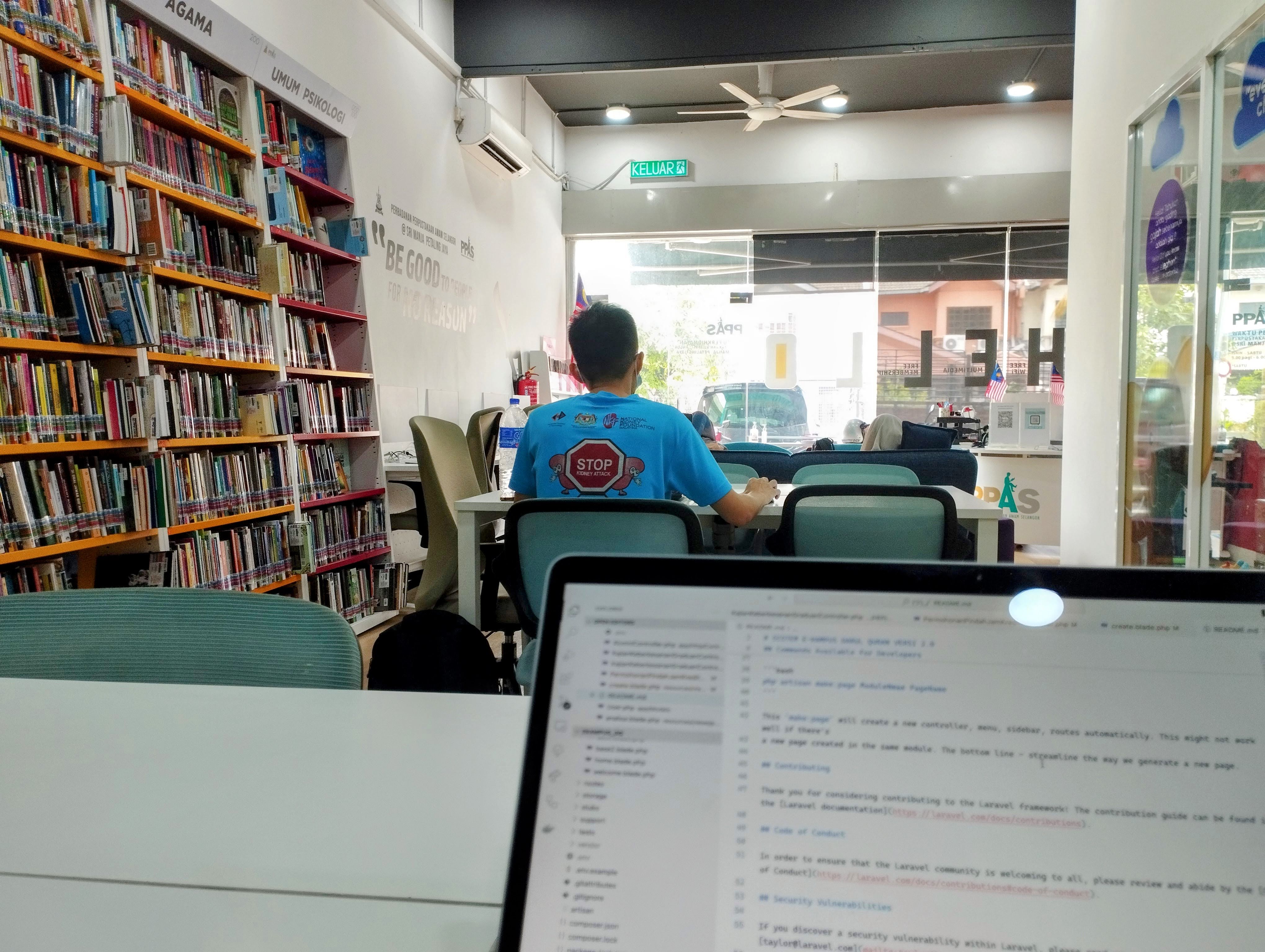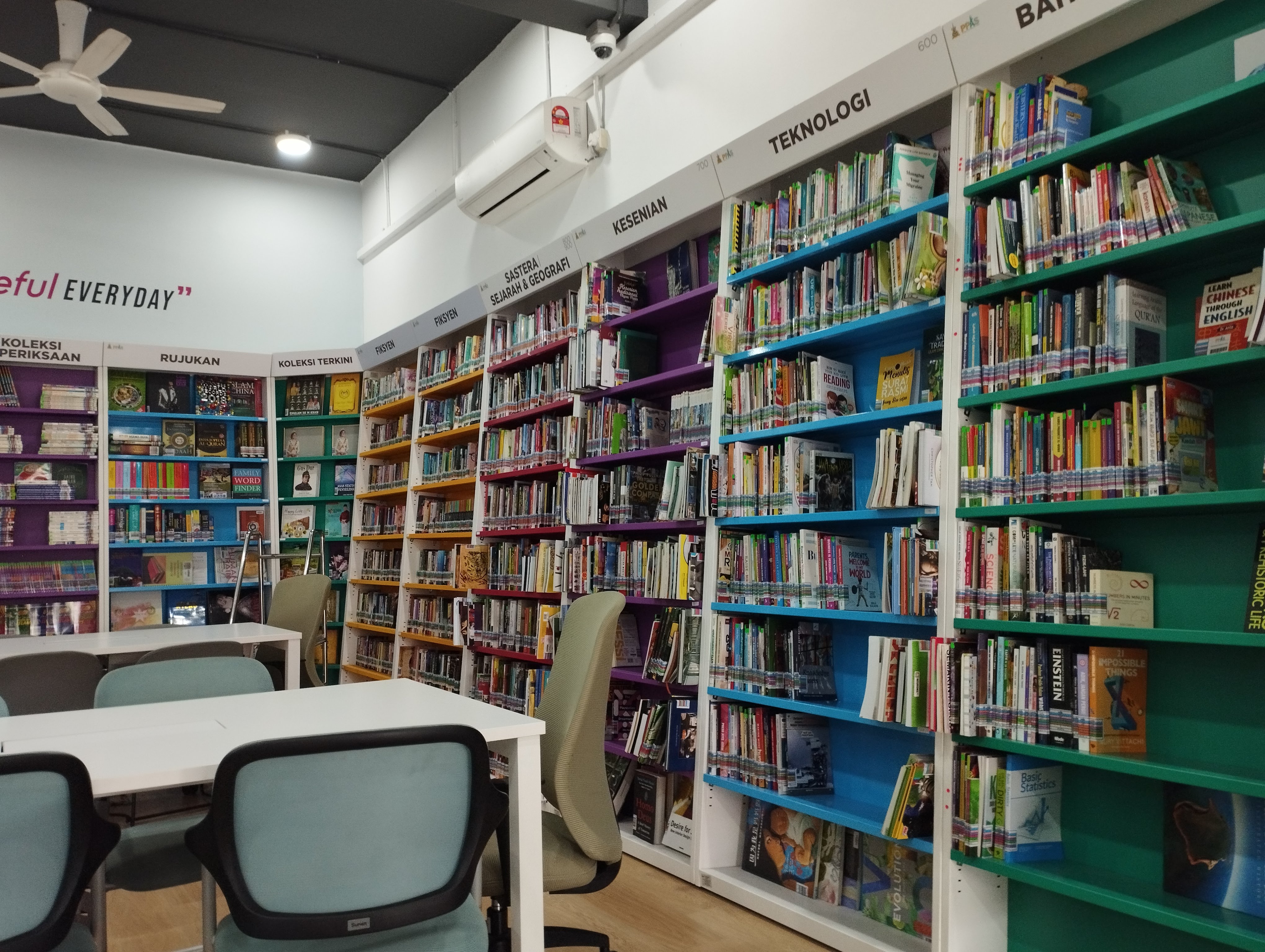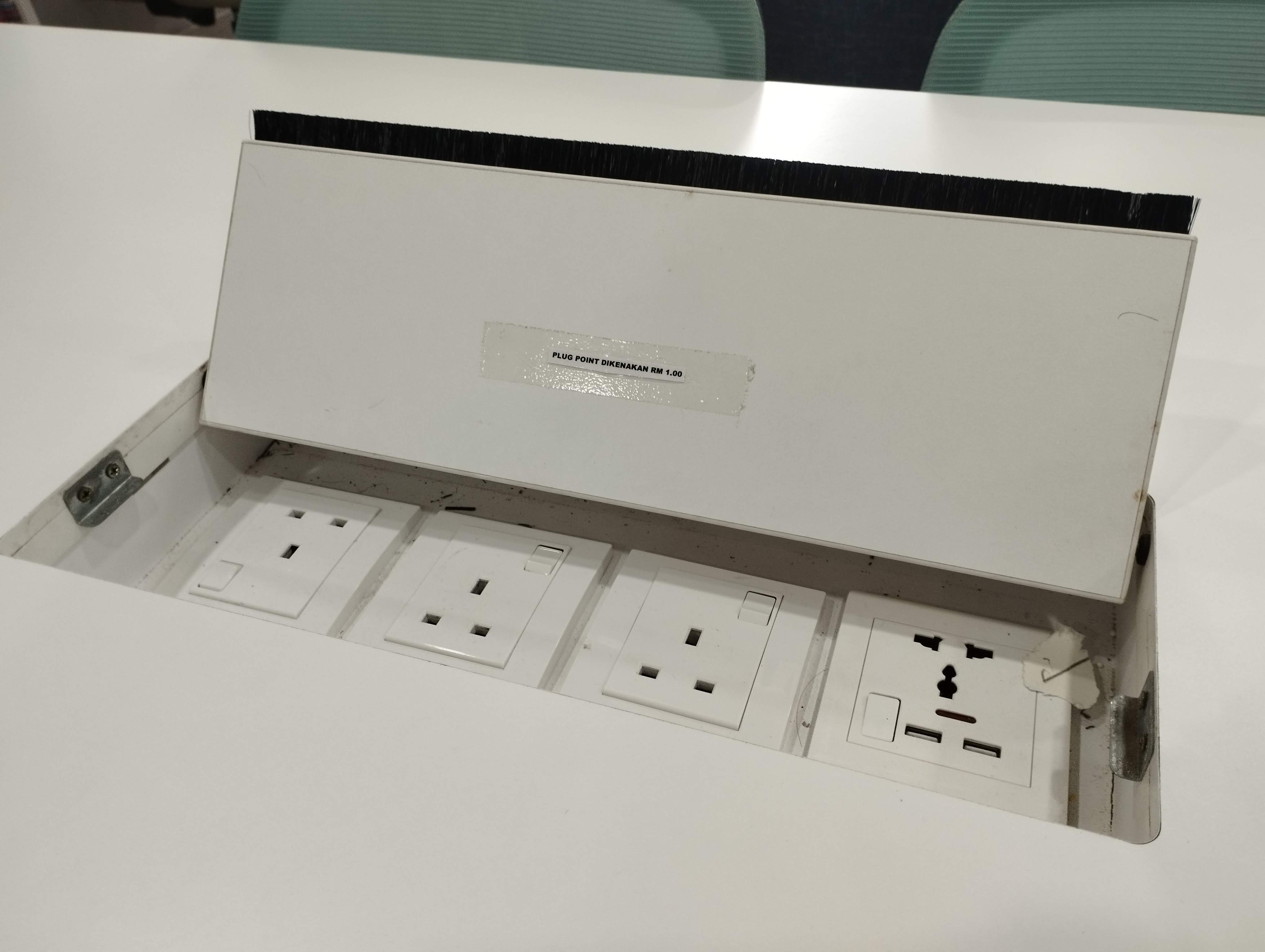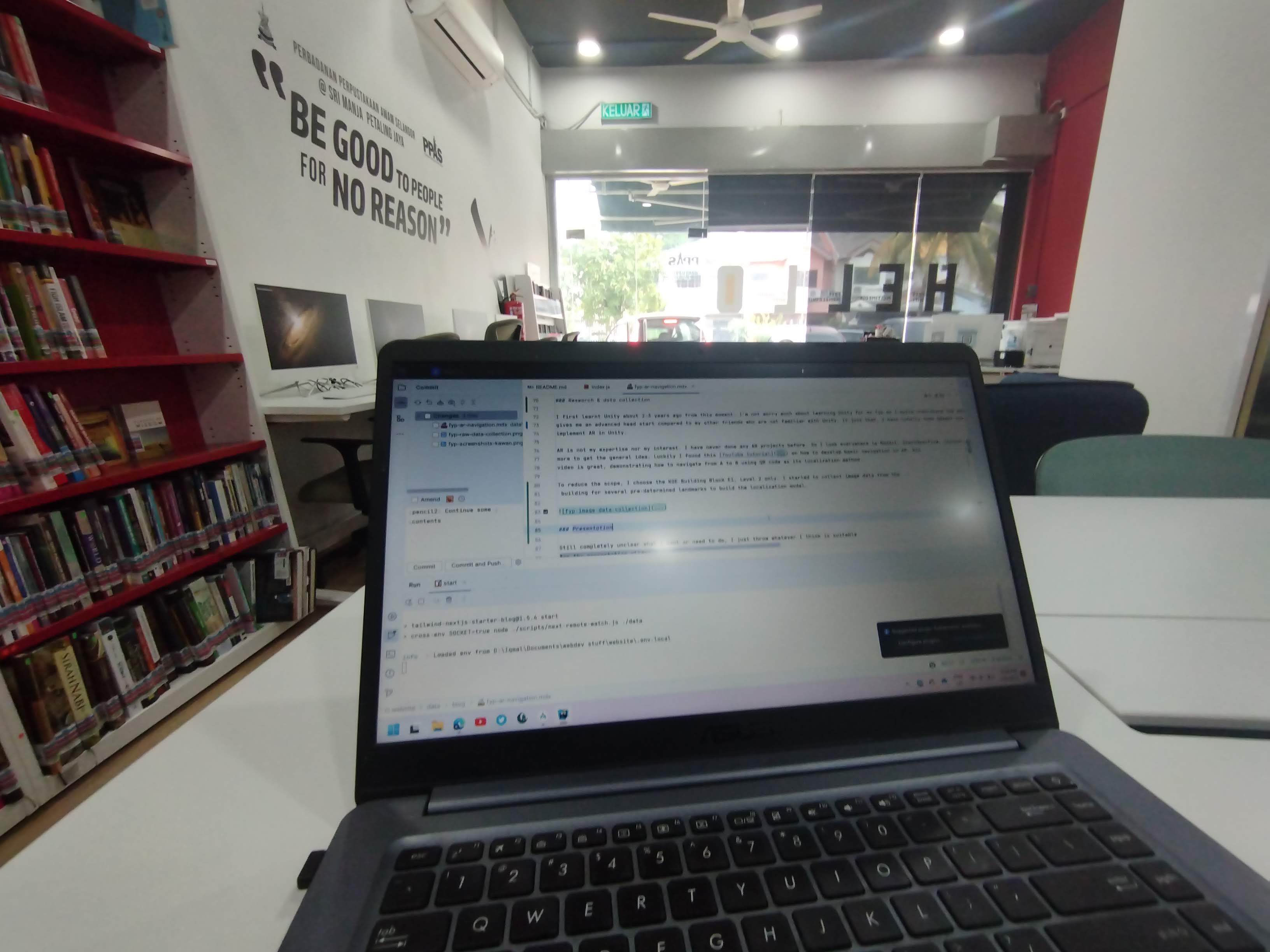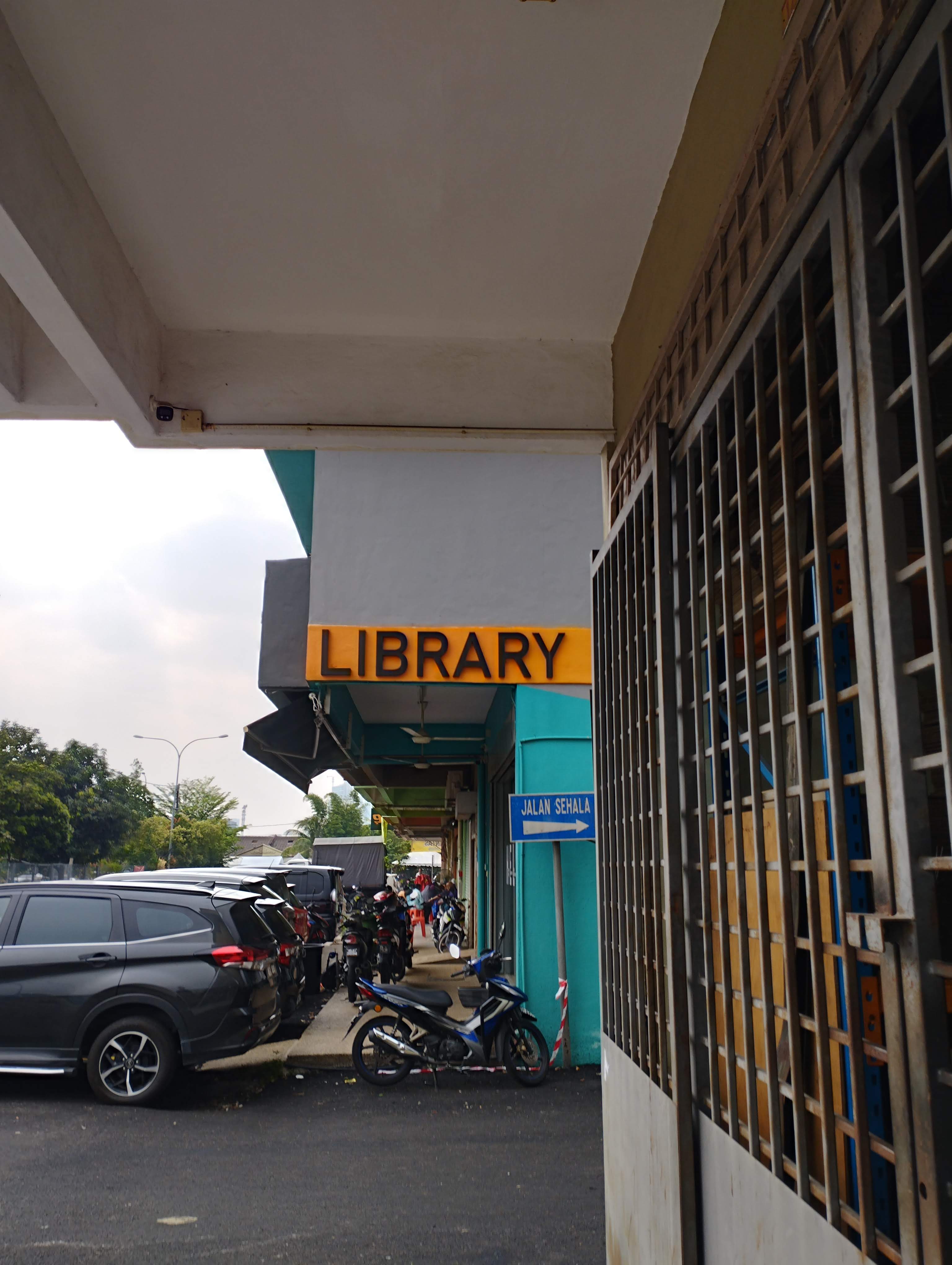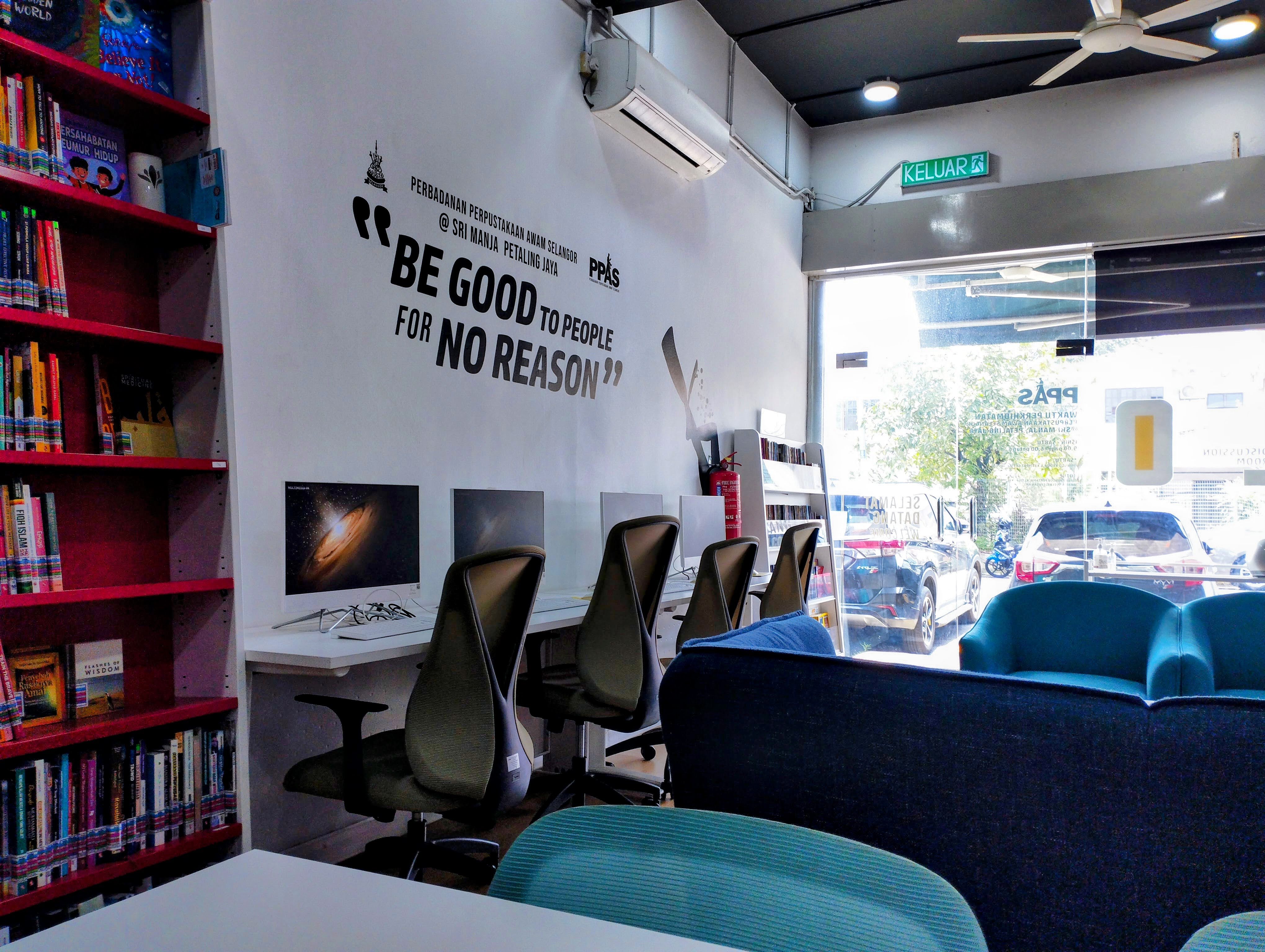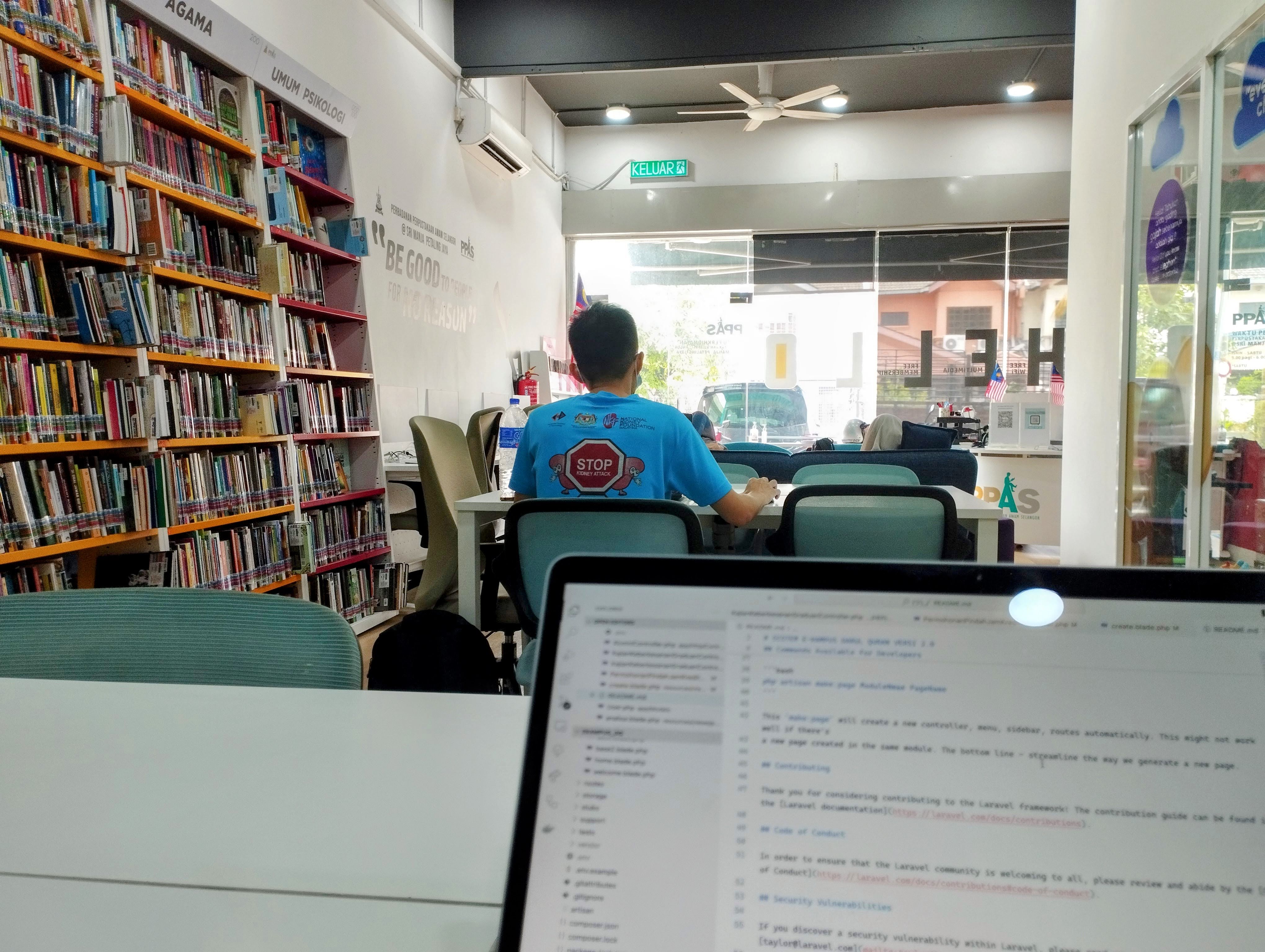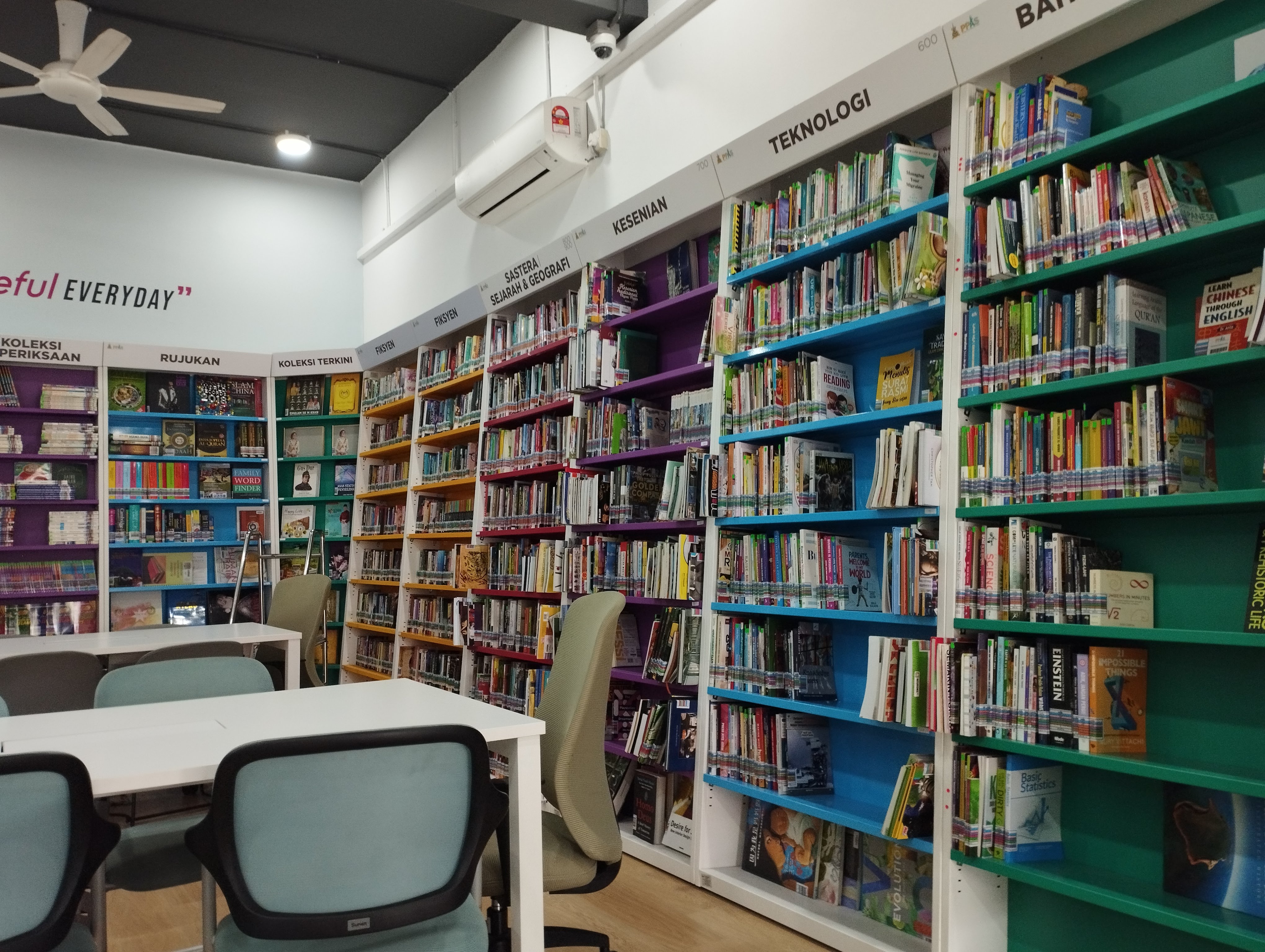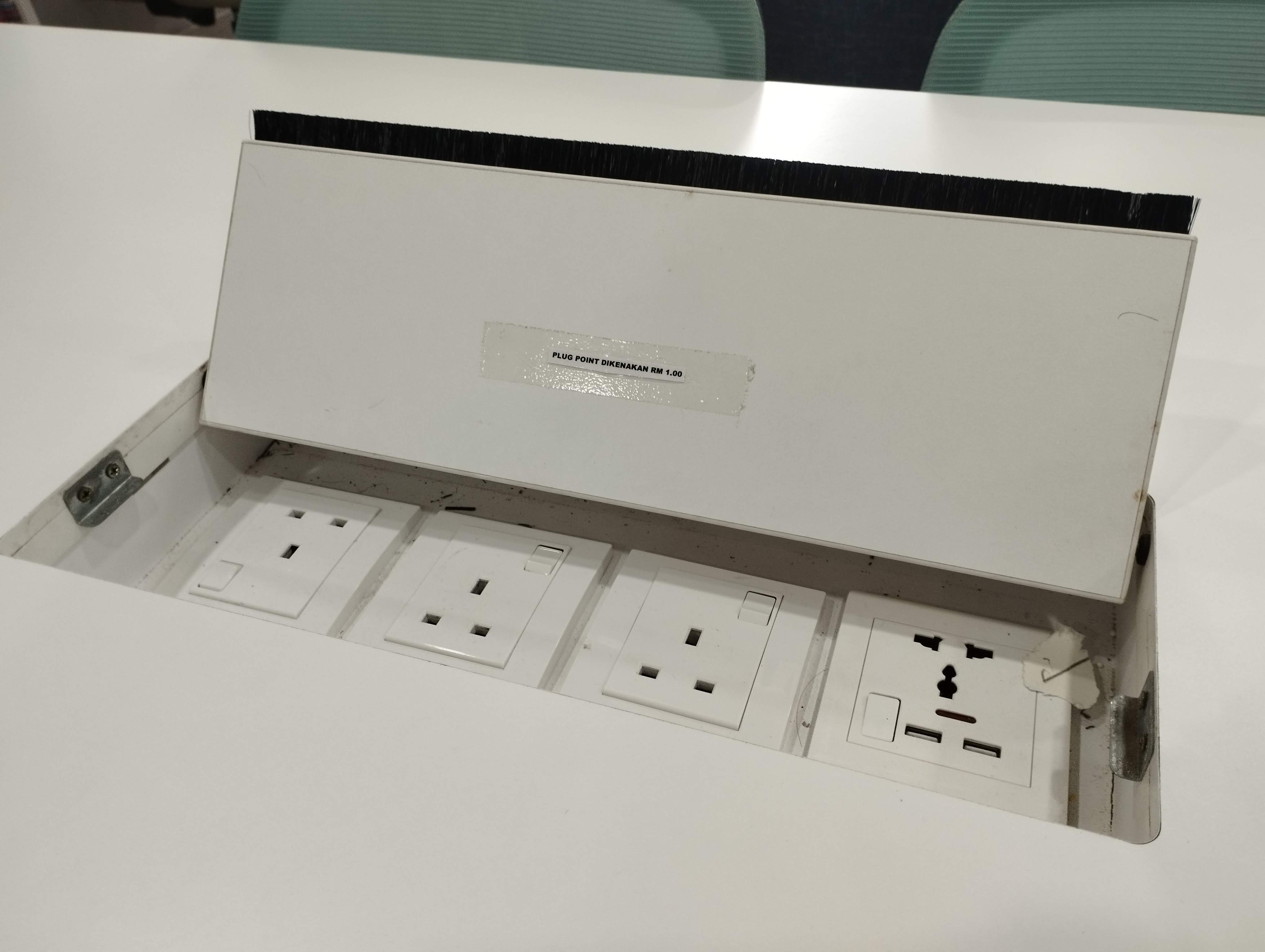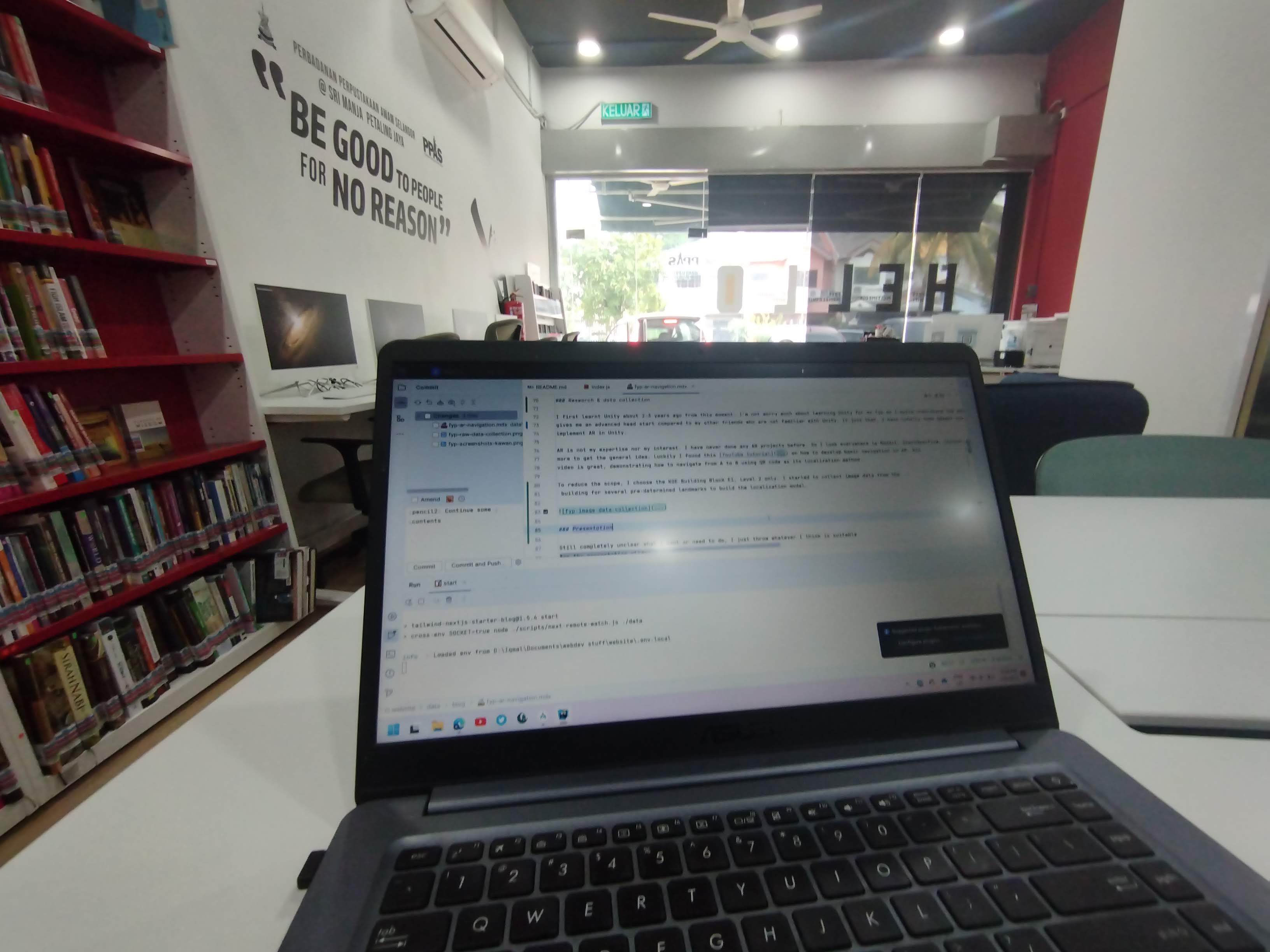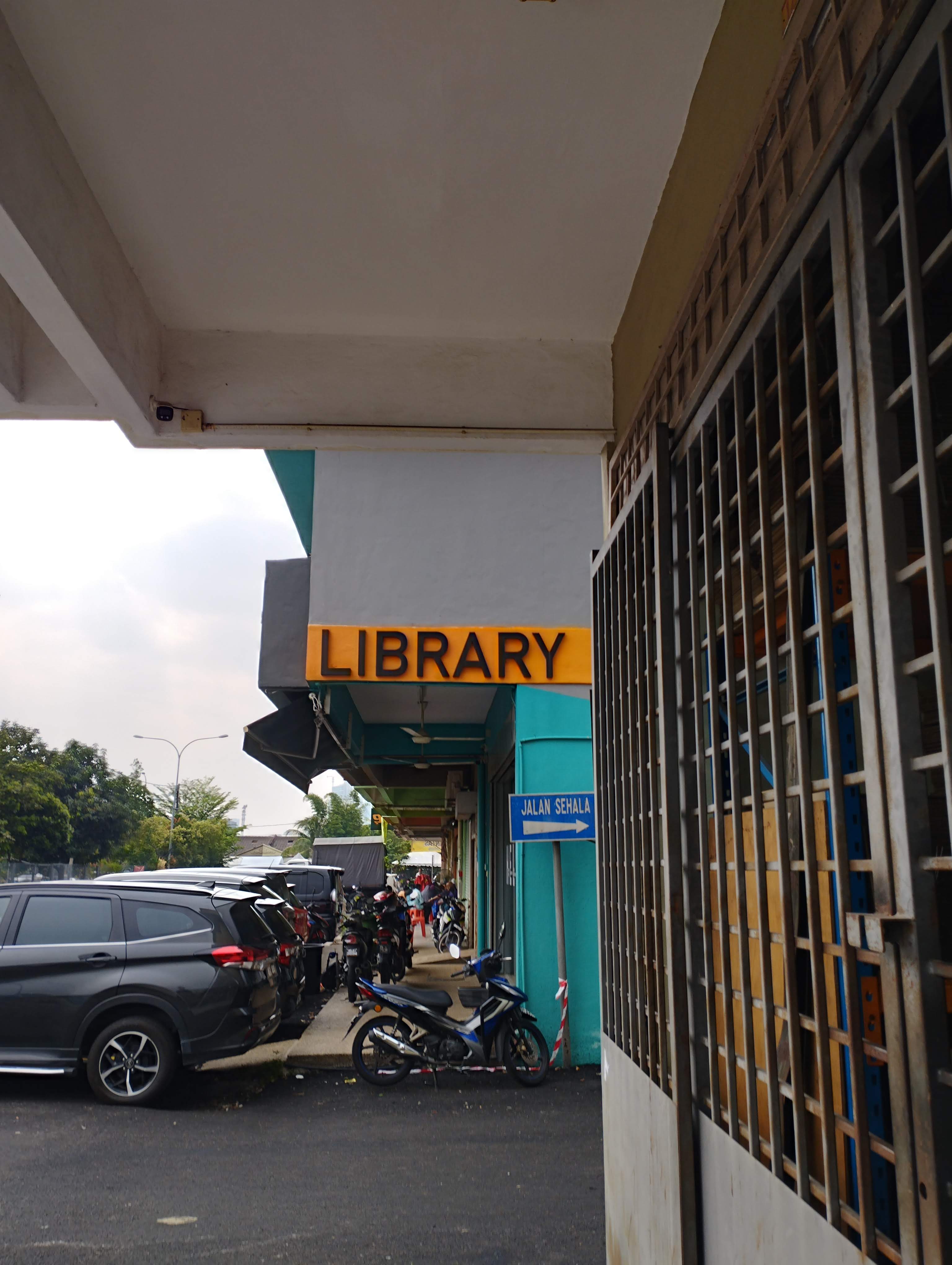 Located in Taman Sri Manja, PJ. Not far away from my house. Visit website for opening hours and direction.
Fast & free wifi. ~70 Mbps. Password: srimanja2016
Comfortable seat, spacious table.
Limited seating, but not crowded.
Plug point is available (Fee rm1 per plug point)
Many books & magazine available.
Maybe cannot take phone calls or online meeting there because well, it's a library. It has a discussion room there, maybe need to ask the staff for assistance.
The AC is chill, but not too cold. Comfortable.
Have PC if you didn't want to bring your own laptop.
Have toilets and prayer room at the back.
Have kids zone
Easy to park your car
99 Speedmart is at the same row, so you can buy some snacks or drinks there. But cannot eat/drink inside library of course (except for plain water).